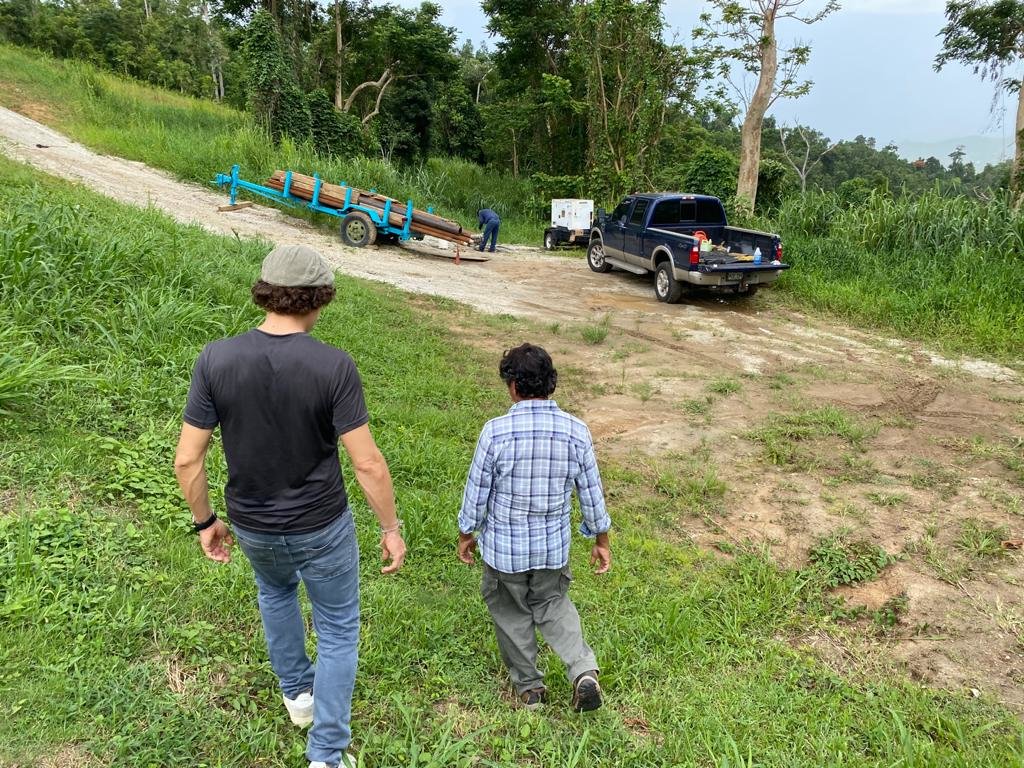 Dear GlobalGiving community,
As we enter the final month of this unique and very much virtual 2020, we want to share some of our recent accomplishments and our promising reflections of what 2021 will bring.
We are so delighted to share that the community water well, part of the Imaginación Post-María social impact project, in the Mariana and Jagüeyes communities of Humacao has been completed! The communities finally have water security, after many years of battling for their access to it. Meanwhile, our partner community-based organization in Carolina, PATBA Inc., continues to grow as they strengthen their programming at the revitalized community space, La Conde. We invite you to directly follow their very encouraging just recovery process and learn more about how they're bringing together and empowering their community through racial, ecological and social justice programing integration and the transformation of public spaces at La Conde. As part of the efforts in Comerio, we have been able to codesign solar stations and a new public space near the station to harbor emergency power outlets and seating for the community.
As we phase out of what has been our focus since 2018, Imaginación Post-María, transitioning out of direct involvement in the communities' social impact projects, we can only look forward to sharing La Maraña's learnings and experiences. To accomplish this we are committed to launching our open-source ToolKit and a Documentary during early 2021.
Over the last months we have been able to continue gathering, designing and refining the tools and resources we will share in our ToolKit. We will continue working, together with our partner communities, to ensure this ToolKit can serve just recovery processes within other communities, both in Puerto Rico as well as abroad. In the meantime we have also completed a third production phase for the Documentary, which captures the continuous and complex processes of how community leaders strive to empower and bring justice to their communities. Our AudioVisual team is excited to continue working to finalize this product we all are very much looking forward to!
It has been a very challenging yet rewarding year, the lessons learned and the relationships built will allow us to enter 2021 with the hopes that we are steady on our road to the just recovery of our communities in Puerto Rico, as well the sustainable future that we've been imagining and working together for.
We can never thank you enough for continuously believing in our work. Your contributions are what keep us and our organization looking forward to furthering just recovery processes and helping redefine urbanism as sustainable and inclusive. We wish you happy holidays and all the health and happiness in the new year to come!
With so much care,
La Maraña's Team