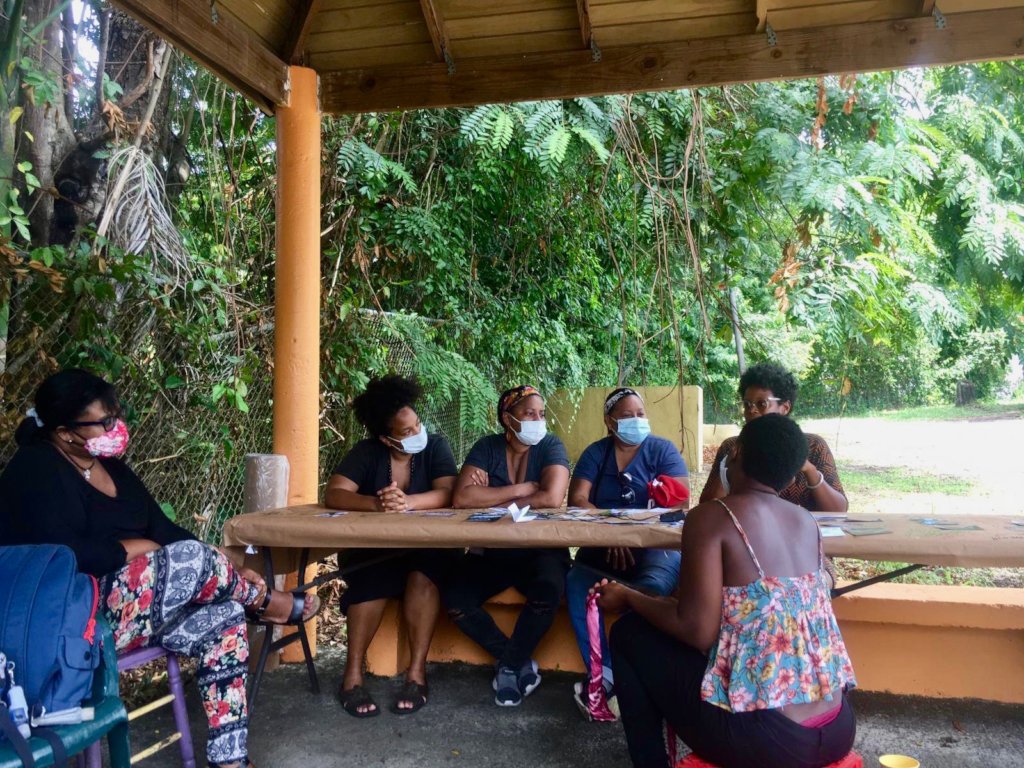 Dear GlobalGiving community,
Since you last heard from us, when the island was on a widespread shutdown due to COVID-19 and our collaborative activities were mostly halted (except for those bits we were accomplishing virtually,) we have been able to restart our work with the required safety precautions. Keeping our mission to support just recovery processes on the forefront and maintaining open lines of communication with community partners, supporters and among our base team has been the key to harness the motivation that allows us to continue pushing forward despite the uncertainties and complexities the world continues to face.
Over the last three summer months we have made strides in the collaborative development of our Open-Source ToolKit, production of our Documentary, as well as nearing the completion of the Imaginación Post-María social impact projects with community partners:
The black and woman led community-based organization of San Antón and Saint Just in Carolina has restarted construction of the community center, La Conde, and are looking forward to inaugurating the first spaces for community recreation and development in the coming months.
The Mariana and Jagueyes communities of Humacao have completed all three water stations and have started the final stages of a community well, all which will contribute to the communities' resilience ahead of the ongoing (and future) hurricane season.
The Los Guaretos and Vuelta del Dos communities in Comerío, are in the process of adjusting initial designs to complete the enhancements of public spaces that can bring together and empower community members.
To kick-start the development of our Open-Source ToolKit, we have recently designed and facilitated Imaginary Workshops with the three communities collaborating on Imaginación Post-María. These workshops served as the initial space for community leaders to partake in envisioning the Open-Source ToolKit. During the workshops, the community leaders also shared their timelines as collaborators of Imaginación Post-María and highlighted the resources and activities that have been instrumental in their ongoing just recovery process. With these narratives at hand, our base team and in-house graphic designer are working tirelessly to transform these into a comprehensive tool, which will exist in physical and digital forms, with the hopes of stimulating just recovery across other communities of Puerto Rico and beyond. We are excited to continue sharing new developments on this front as our work unfolds!
We believe in the power of storytelling for the just transformation of societies and trust that stories not only connect us, but also stimulate dialogue that opens us up to new possibilities. Focused on this conviction, over the last months, our AudioVisual base team has been working on the second of (the expected) three phases of production and post-production for our Documentary. The Documentary aims to deepen and reveal the intimate aspects, challenges, and inspirations of community work within the social and economic disparities of Puerto Rico, by acting as a window to the realities of three community leaders that have driven the collaboration with Imaginación Post-María. We believe this translation from methodologies to concrete actions and inspiring stories is one of the keys to amplify the impact of our work and encourage others to start imagining how they envision their just communities.
For La Maraña and Imaginación Post-María, the year 2020 has been one of transformation through defining and developing strategies that we hope will expand our reach beyond the current community partners. We are looking forward to the work ahead of us and are confident that our Open-Source ToolKit and Documentary will shape a new future for our work towards the just recovery of Puerto Rico.
With so much care,
La Maraña's Team
website | instagram | facebook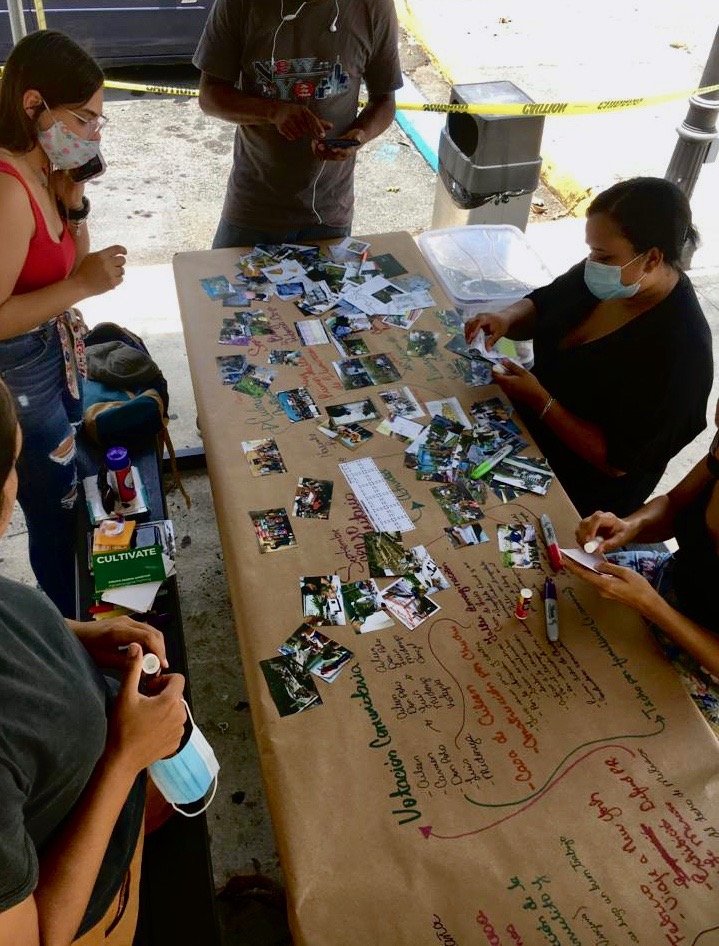 Links: