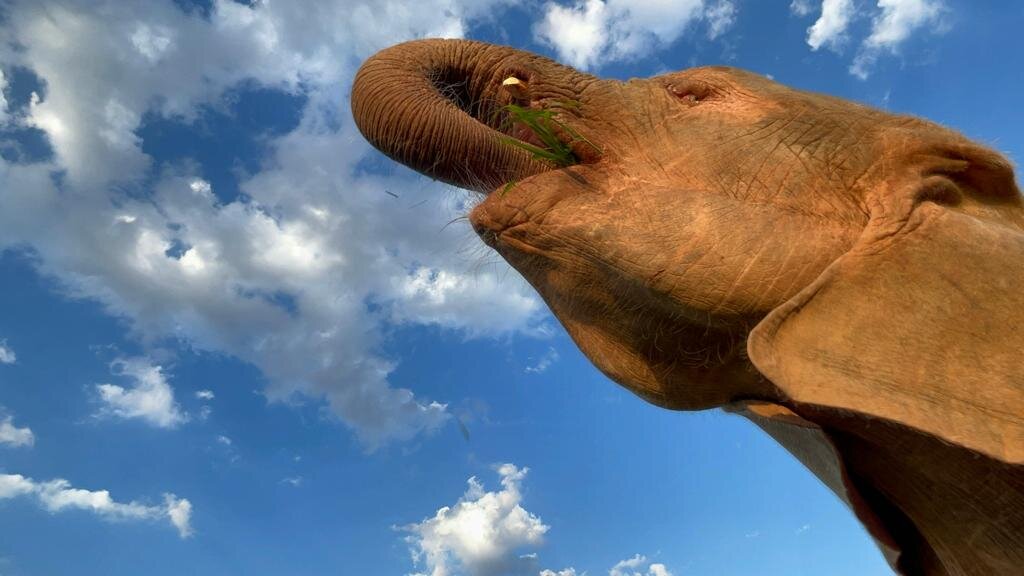 Dear HERD Family and Friends
Warm greetings from HERD.
We are excited to give a report on Khanyisa.
Little sunshine has been doing extremely well and grown tremendously over these past few months. Its amazing to see how far she has come to think she couldn't look over the orphanage fence and now she peeps over the fence and uses her magical trunk skills to open the stable doors as she eagerly waits for her milk bottles.
Little miss sunshine has been having loads of fun with raining season just passed, she has been out in the wilderness running in the rain puddles with her best friend Timisa and enjoying fun mud baths.
With the much-needed raining season Khanyisa wilderness has been filled with lots of greenery and lots of fresh new grass to forage on.
Marula season is upon us, and we have enjoyed watching Khanyisa mastered trunks skills collect delicious Marula fruit one by one, with her cute little growing tusks peeping out, but the Marula fruit doesn't come close to her love for sweet potatoes.
Khanyisa said hello to her good friend Stavros this past month who has been back as the orphanage, the two of them share a very special bond as Stavros has been along this journey with her most of her time since arriving at HERD.
Khanyisa enjoy her afternoons out in the bush with the rest of the herd, where she gets to spend time with beloved Tokwe, Lundi, Timisa, and Fishan who always keeps a close eye on her. She loves the water and it's a real pretty sight to see her swimming with her herd family, this is mostly when can you see how pink little sunshine really is.
In the evenings she returns to the stables where she quiets down with Lammie and Nungu, she enjoys her sweet potatoes and her evening milk bottle.
Khanyisa is growing beautifully she is still a while away from weaning and will be dependent on us for milk formula for the next two years or so…
We are grateful for all your support, Khanyisa would not have gotten this far without your help,
We look forward to continuing to have you on this journey with us and to keep sharing her beautiful milestones with you