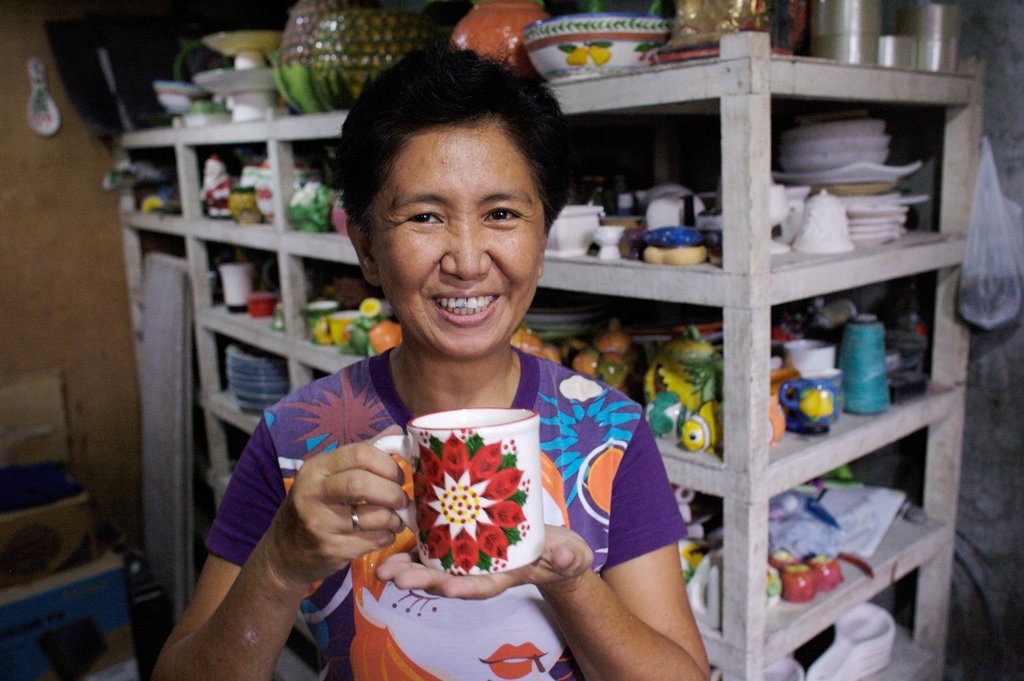 The Philippines is a country of tremendous diversity of languages, religions and cultures. Thirty percent of its 95 million people live in dire poverty. While the country has made great strides in development, 60% of the population is still employed in the informal economy, running small businesses not recognized by the government and eking out a living day to day. These are the people who need microfinance.
Opportunity International started operations in Manila in 1981, and currently serves more than 740,000 loan clients through nine institutions covering most of the islands of the Philippines. Opportunity International is currently serving 34,000 loan clients and 41,500 savings clients from a number of service locations throughout the Philippines.
Meet Concepcion, one of Opportunity's loan clients in the Philippines.
Partnering with Opportunity has enabled Concepcion to transform her life and she is so thankful for the chance to make things better for her family. Now in her seventh loan cycle with Opportunity, she has gone from creating ceramic artwork alone in a small shop, to employing seven other people from her community to make pieces that she exports to Australia and the United States.
The business training Concepcion received from Opportunity helped her make this change, and she believes in passing on her knowledge to help others in her community by giving them advice and support. Her three children are all in school, and her eldest will soon graduate from college with a degree in psychology. Concepcion uses her business profits to take care of her children, her parents, to continue growing her business, and to save for the future. Her next goal is to purchase a storefront so that she no longer has to rent her workspace.
We're proud to come alongside her to help her achieve her goals. Your contributions to Opportunity have empowered women all over the Philippines, just like Concepcion. With your support, we are able to continue helping people in the Philippines begin to make a sustainable living and support their communities. Your donation has provided a more secure future for many!