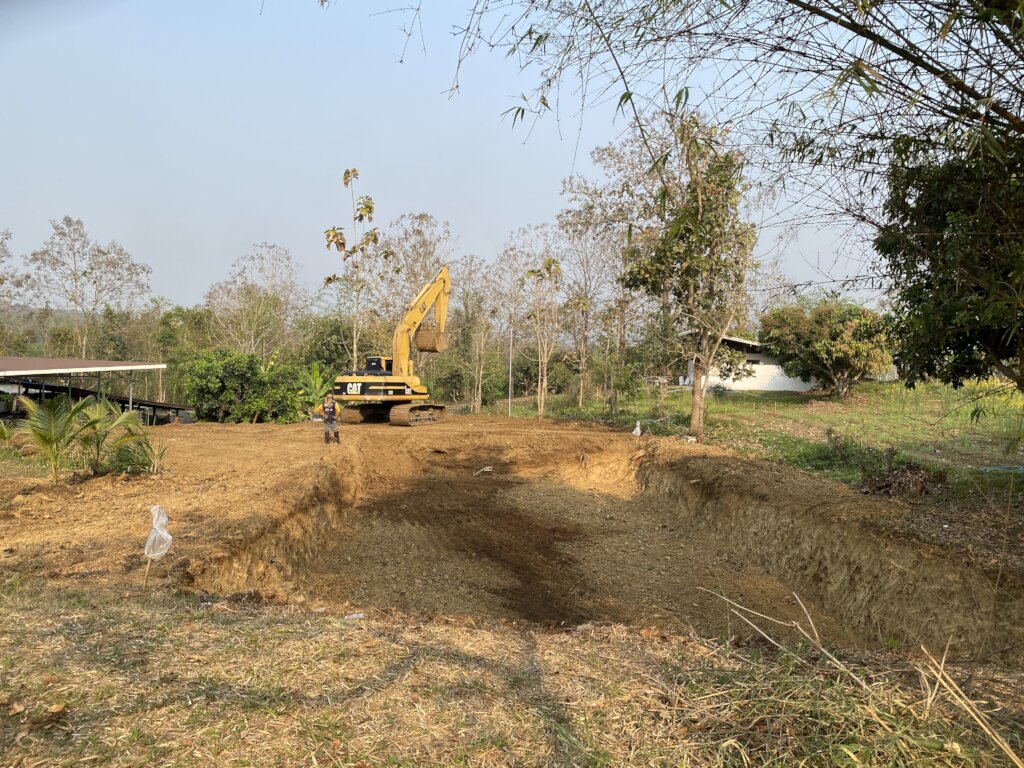 Now that we are in the dry season, water conservation planning is underway all around us. We had to wait two months for the town backhoe to be available. We were able to keep the backhoe for two days and dug out a pond as well as the area for the rainwater water catchment holding tanks. The pond will be lined with a strong liner and will collect rainwater and run-off from the hillsides - good for irrigation. The rainwater catchment tanks will collect the rainwater off the roofs of our buildings to be used for the gardens.
We are planning to do this project in two phases (a total of $25,000). The first phase includes the large holding tank that will receive the rainwater from our buildings through a system of gutters and pipes. This will cost about $19,000. We've raised 70% of the funds for this first phase through your generous donations, matching funds from Giving Tuesday, and some additional donors; enough to get started.
The first phase of construction includes building the large catchment holding tank, plus adding sturdy gutters to channel the rainwater and fill the catchment tank. The large-in-ground catchment tank has been dug out at 10x25 meters and 1.5 meters deep. Now that the pit for the catchment tank is ready, we will start ordering the materials to line it. The next step will be to get the gutters and piping in place.
The second phase will include an additional structure to collect rainwater and serve as a carport for our Warm Heart vehicles (protection of these critical resources from the rain and sun). That's estimated at $6000.
We'll keep looking for the balance of the funds and move forward before the rains start again. The staff and children have been busy building new raised beds in the vegetable gardens to be ready for the growing season.
Thank you for helping us harvest the rains to feed our children and community.
Warm regards,
Dana, Evelind, Michael, and the Warm Heart staff and children