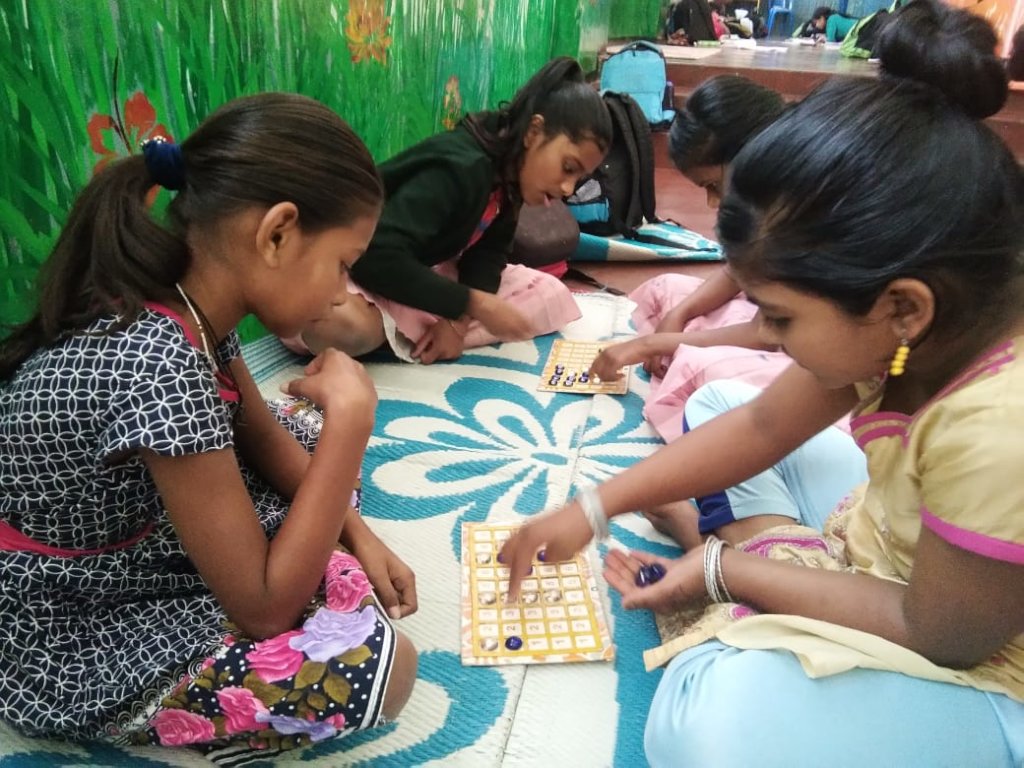 Dear Friend of the Rainbows!
Hope you're keeping well and safe.
After what seems like ages, the society, public spaces, workplace and people's everyday routines are coming back to the old normal. And we cannot thank you enough for staying connected with us and the children at Rainbow Homes Program. With your support, we've been able to chart the eventful year and out from a pandemic situation to some sense of normalcy.
1. Back to School
The very first good news with which we want to start this report is by informing you all that children from the Rainbow Homes Program like all other students, after almost a year of school closures, are returning to schools across the country. While individual states are approaching the challenge in different ways, the general trend has seen more school boards trying to facilitate the return of students and teachers into classrooms while ensuring all necessary precautions are being taken. Considering the number of children living in individual homes, it is imperative that all precautions be taken during this period, so as to avoid any health issues for our children or home team members. The Learning Loss for children which occurred during this past year is another aspect being addressed, with home education teams focusing their efforts towards foundational literacy and numeracy skills for all children.
2. Focus on Social and Emotional Learning
The past year has also seen the Rainbow Homes Program initiate several programs which address the social and emotional learning needs of our staff and children. Several state teams have associated with organisations that have led intensive thematic workshops with our children on topics such as gender sensitivity, justice, mental health, career preparedness, citizenship and life skills. Parallelly, our internal teams have initiated life education programs at the home level which will lead to a lasting impact on the well-being and positivity of both our children and home teams.
3. Exam Preparation
With important examinations around the corner, home teams have focussed time and effort to assist our children who are preparing to write these examinations. In addition to the existing teaching teams present in each home, additional subject experts have been brought in virtually and at some level physically to assist these children in the final months and weeks before the examinations. Volunteers and organisations are also participating as tutors and guides. With a wide range of responsible volunteering and educational organisations, Rainbow Homes is happy and grateful to have hands to help and guide through examinations preparations,
4. Welcome Support during the lockdown
The past year has seen several organisations and individuals reach out to the Rainbow Homes Program to interact with and support our children through this difficult time. Through online interactions, competitions and visits, virtual conferences, exposure visits, webinars, the number of people who have engaged with our children through tutoring classes, mentoring sessions, games, interviews and ordinary conversations has been overwhelming.
We continue to engage the children in a productive and innovative routine to ensure they do not feel stressed to go back to school routine and rigorous studies which were lax virtually in pandemic times. Apart from the interventions listed above, we also went into training sessions, expert talks, webinars and specific sessions for our educators who are involved with the children to ensure quality education. We hope to continue receiving your moral and fund support to help us scale these initiatives and to help the children learn not only what knowledge is there but also to enable them to explore more above & beyond the ideal education.