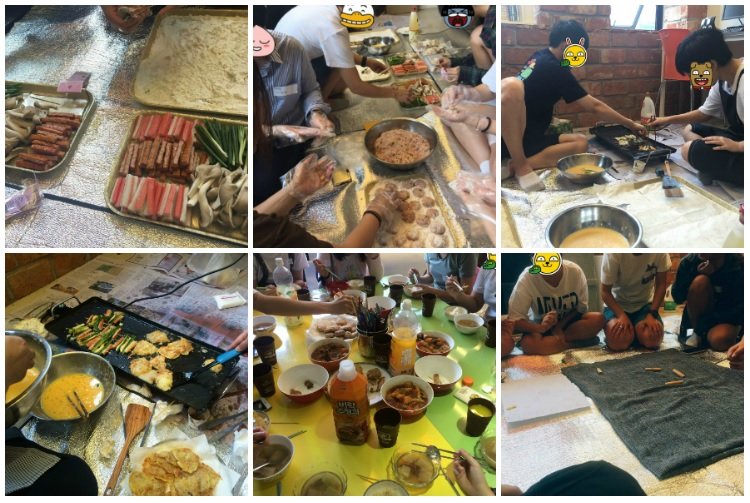 We counseled 39 LGBTQ youths in September, 39 in October and 33 in November. And for these three months we support 26 LGBTQ youths in crisis providing food, daily necessities, medical services, counselling and so on.
And we hosted DDingDong Lunch(Totobob) twice a month, total 6 times for three month. And 60 LGBTQ Youth visited Totobop and had lunch together. (10 people each lunch)
* 10th Sep / Host - DDingDong Staffs / Program - Korean Thanksgiving(Chusok) Celebration
* 24th Sep / Host - PFLAG KOREA / Program - Round Table with PFLAG
* 15th Oct / Host - Jihak Kim, Chief of Diversity Institute Korea / Program - Special Lecture about Diversity in Korean Society
* 22th Oct / Host - QUV: Korean LGBT University Student Alliance / Program - Queer friendly board game
* 12th Nov / Host - Editorial Team of Queer Feminist Magazine <FeRM> / Program - Making queer friendly ads
* 19th Nov / Host - Eunha Sun, CEO of EunhaSun Toys / Program - Queer and Female Teen's Sexuality
And we continued outreach program, DDingDong Pocha(Korean Style Bar). First Saturday night of every month this program is opened. 37 LGBTQ Youth visited in September's, 29 in October's and 22 in November's. We share some food and snack. And they can play some board games and if they want they can get a counselling. And we gave many condoms, lubricants, sanitary pads, lip balms, wet wipes, socks, underwears, vitamins and so on.