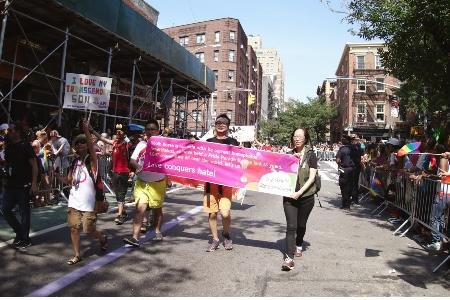 Rainbow Teen Safe Space : The fourth letter to our donors
August 9 2014
Rainbow Teen Safe Space will soon be launched. The project has been focusing on fund-raising activities so far. Now it is time for a new round of dealing with organizational issues. On July 13, we had a meeting to talk about a new organizational structure for this project to be a common cause of the LGBT human rights movement. We decided to set up the secretariat and hire a full-time staff to set out the street counseling program in September. The secretariat will share the office with Solidarity for LGBT Human Rights of Korea. We are also in preparation to form an advisory committee of experts in various areas such as law, medical care, counseling and human rights.
We believe that we can tell you news on street counseling activities in the next letter. This letter demonstrates our fund-raising activities which have been done so far.
On July 7, the 15th Korea Queer Festival was held in Seoul. More than ten thousands of people took part in the pride parade this year. Unlike the previous parade we faced homophobic bigots trying to disrupt the parade. They even lay down in the street to block the parade. The police's lukewarm attitude and the uncooperative local authority aggravated the situation in which participants managed to march after a long wait and sit-in at night around 9.
Rainbow Teen Safe Space ran a booth selling T-shirts and souvenirs and raised 1,200$ at the festival. Google Korea employees who took part in the festival donated 800$ which is earned from their booth event to Rainbow Teen Safe Space. Google Company will match the funds, too.
Two activists from Solidarity for LGBT Human Rights of Korea and Korean gay human rights group Chingusai who were funded by the Beautiful Foundation visited LGBTQ groups in NYC from June 27 to July 5. They took part in the New York Pride.
One of the purposes of their visitwas to learn about fund-raising and general operation of LGBT youth shelters in New York. They visited Ali Forney Center and Sylvia's Place where provide various services for LGBT youths in crisis and found that they could be good examples to Rainbow Teen Safe Space. Although it is not comparable with Korean situation in respect that both places are operating with supports from the state and federal government, shelter activists showed great interest in our project. They advised; "Shelter activists should be ready to deal with bias, fear and inconvenience when they meet LGBT youths who are already hurt so much." "Transparency in financial management is imperative and it is important to be accountable to your donors.", "For stable, lasting operation of the shelter, the role of fundraiser is important."
On July 3 evening, screening event of Miracle on Jongno Street (Dir.Hyuk-sang Lee, 2010, documentary) for Rainbow Teen Safe Space was held in Project Reach hall in New York and raised 1,060$. When we got back to Korea and went to the bank for exchanging, a bank teller asked us how we got a bundle of old one-dollar bills.
On July 19, screening of <out: Smashing Homophobia Project> for fundraising was held. The movie made in 2007 is about violence and discrimination LGBT youth face in the family and at schools. More than 30 people attended the screening and talk about lives of LGBT youth today still in hardship with the director and a person in the documentary.
On July 22, LGBT human rights activists including me had a meeting with Seoul Education Superintendent. It was just 30-minute-long meeting but we could talk about LGBT youths confronted with various difficulties at schools. We emphasized the need for a survey of LGBT students and a LGBT counseling instruction book for teacher training.
We haven't reached our fundraising goal yet. For the street counseling activities to start on a solid foundation, please join our fundraising effort for Rainbow Teen Safe Space project. If you, donors' help come together, it would be such a great strength to all of us.
With a thankful mind as always,
August, 2014
Min-seok, Jeong Project Leader from Solidarity for LGBT Human Rights of Korea
Rainbow Teen Safe Space Fundraising
http://www.globalgiving.org/projects/rainbow-teen-safe-space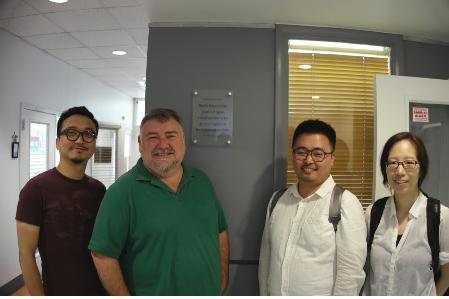 Links: