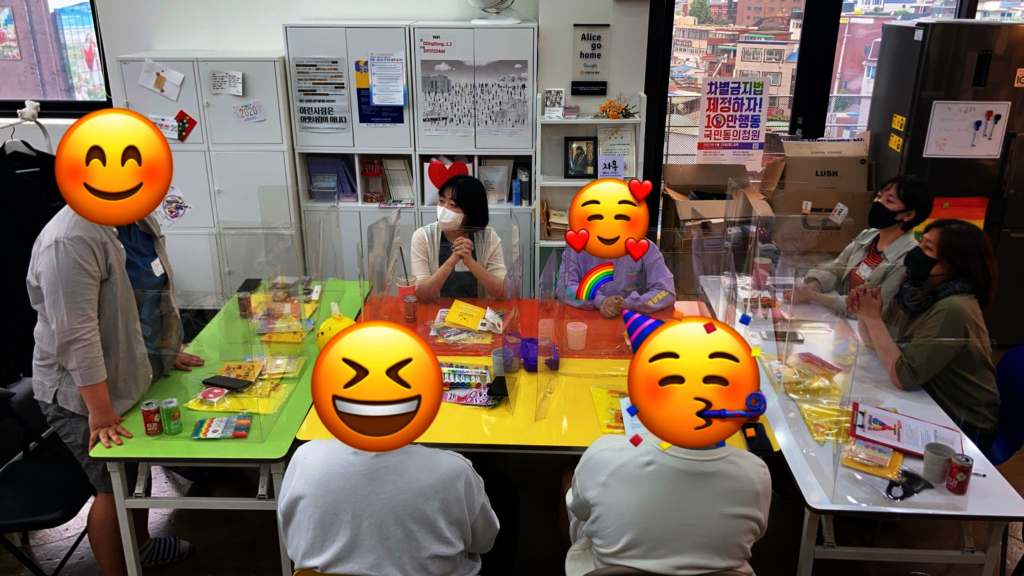 Hello! It's been a while since we last updated you.
We'd like to sincerely thank all the donors who are supporting us through GlobalGiving.
#DDing Dong Kitchen
Dingdong Restaurant is back after a long time!
This time with Amnesty International, we met 4 LGBT teens.
At Dingdong Restaurant in May, I had time to understand various emotions and my own stress.
Adolescents said that 'Coming out, Outing, Friendship' was the most stressful.
#Birth days gift for Transgeder Youth
Dingdong has been holding birthday celebration events for teenage transgender/genderqueer teens who have had their birthdays every month since May of this year. Whoever we are, coming into the world should be celebrated.
We sent letters and gifts with lots of love to our loved ones together with volunteer Thingasam!
#Rainbow Kit
After leaving the family, there are teenagers who continue to apply for the Rainbow Kit as they become self-reliant for a long time. At Ding Dong, we always call before sending out kits to say hello and talk about whether we need any more help.
And starting in May, we are sending seaweed soup and japchae as gifts to teenagers whose birthday is in the month they receive the kit. Ding-Dong wants to give even a little more strength so that LGBTQ youths who are leaving the home do not feel alone.
#Anti-Sexual Violence Education
Dingdong aims to create a gender/equal organizational culture. As part of these activities, we invited Na Young of the 'Center for Sexual Rights and Reproductive Justice SHARE,' and all the activists of DDingdong listened to the lecture "Understanding sexual violence and consent, not through action, but through context."