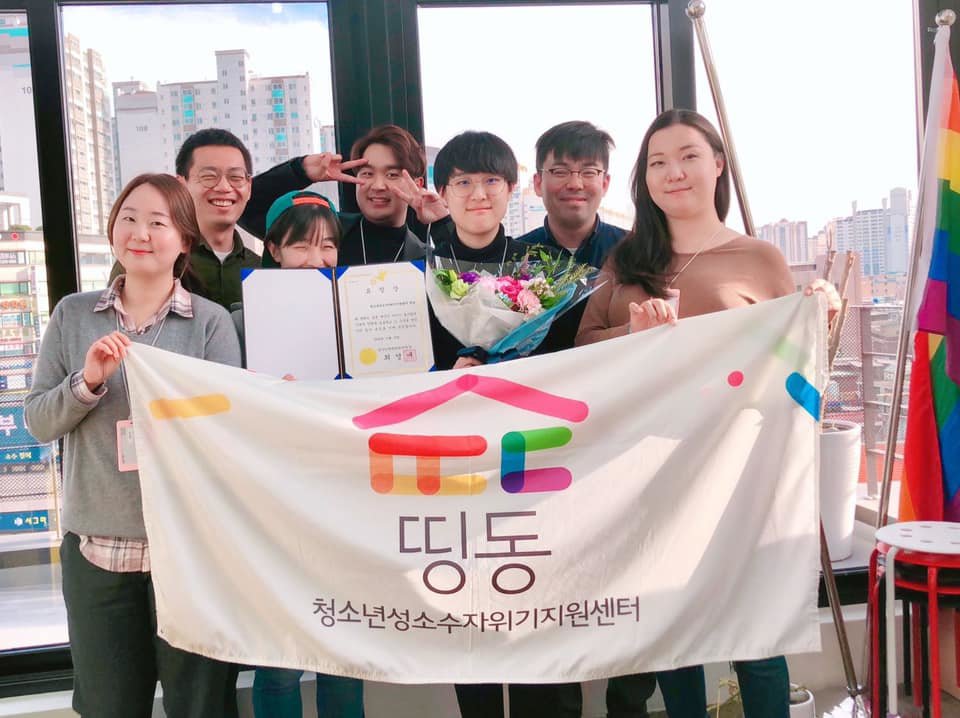 Dear Friends
Writing this letter With a warm heart. With your help of our global funding sponsors in 2018, we were able to meet 347 sexual minority youth.
We've had chance to meet youth with counseling issues including
suicide attempt (30), self-harm(38), mental health(101), interpersonal relationship(44), illness(9), HIV(2), injury(2) drug(2) Prostitution(2), transitions(34), worrying about sex(17), family conflict(85), family neglect(12), coming out(27), conflict with friends(40) conflict with teacher(14), relationship(37), gender identity(38), outing(28), discrimination(30), conversion therapy(3), hate crime(2), cyber bullying(13), domestic violence(32), Peer violence(15) violence of teacher(4), violence(3), dating violence(9), sexual violence(10), run away from home(16), independence(23), unstable housing(4), poverty(12), violation of labor rights(6), career / study (33)
Among them, 44 cases were intervened by our direct support system. including legal counseling and support(12), medical support and accompanying(7), psychological counseling connection and support(20), emergency residence connection(5).
Also we have a regular program called Dingdong restaurant. We invite 10 lgbt+ youth for a meal and various activities including educaional program, craft, and so on.
In addition, we have a counseling program on the street. We've held that program 8times total on the first Saturday of every month, and we were able to meet 377 sexual minority youth people .
There is one more program I'd like to introduce to you. It's called "Rainbow navigation". This program supports the youth who have left their home or who have plan to leave their home. A total of 11 youths participated in the 1st, 2nd, and 3rd sessions in 2017 ~ 2018. In the program, we tried to find ways to share difficulties, and support each others to live well as sexual minority youth.
We will continually work hard to make a shelter where we can provide food and shelter for 24 hours to lgbt+ youth in crisis. Thank you for all your support and love that you have sent. Please keep looking forward to see the better future what we are making together with you!