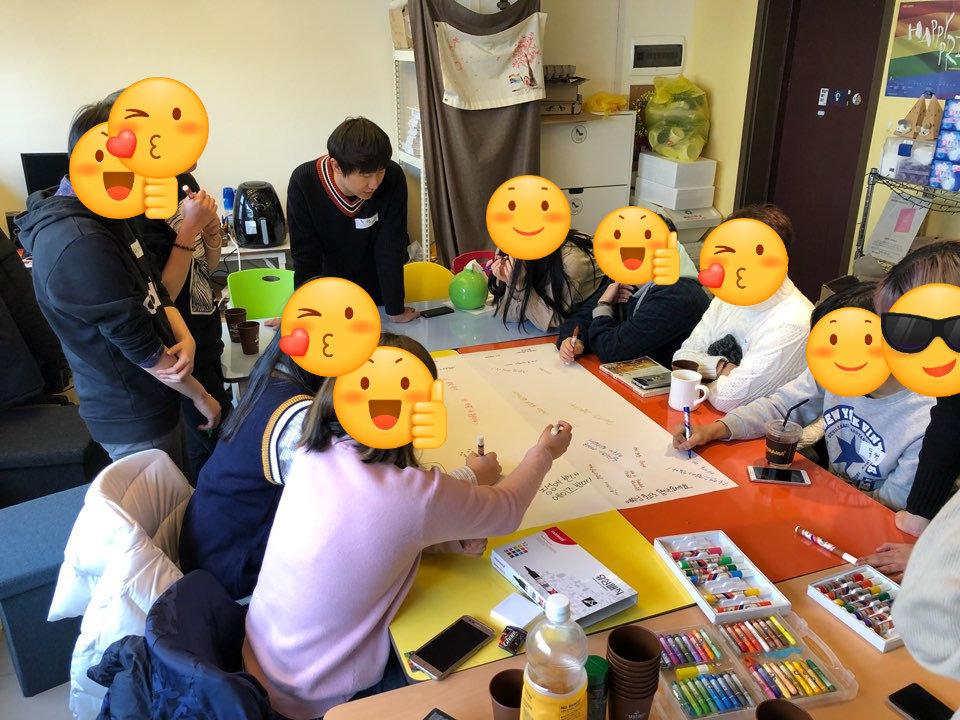 Last December DDingDong held "PRIDE PARTY" with 50 LGBTQ teenagers. Cosmetic Brand 'LUSH' sponsored this events. We handed out Pride Passport that contained 'Human Rights List for LGBTQ Youth' And there were various booths like tarot cards, HIV/AIDS quiz, make-up, snacks etc.
We counseled 31 LGBTQ youths in Nov, 25 in Dec, 39 in Jan and 25 in Feb. And we support LGBTQ youths in crisis providing food, daily necessities, medical services, counselling and so on.
We hosted DDingDong Lunch(Totobob) total 4 times for this four month. And more than 40 LGBTQ Youth visited Totobop and had lunch together. (10 people each lunch). Especially this semester, we visited other region of korea, Gwangju so we could meet local LGBTQ youths in there.
We continued outreach program, DDingDong Pocha(Korean Style Bar), it is held every first Saturday night of every month. We share some food and snack. And they can play some board games and if they want they can get a counselling. And we gave many condoms, lubricants, sanitary pads, lip balms, wet wipes, socks, underwears, vitamins and so on. There were 61 visitors in Nov, 76 in Dec, 54 in Feb.