Project Report

| Jan 13, 2017
Radarami Update January 2017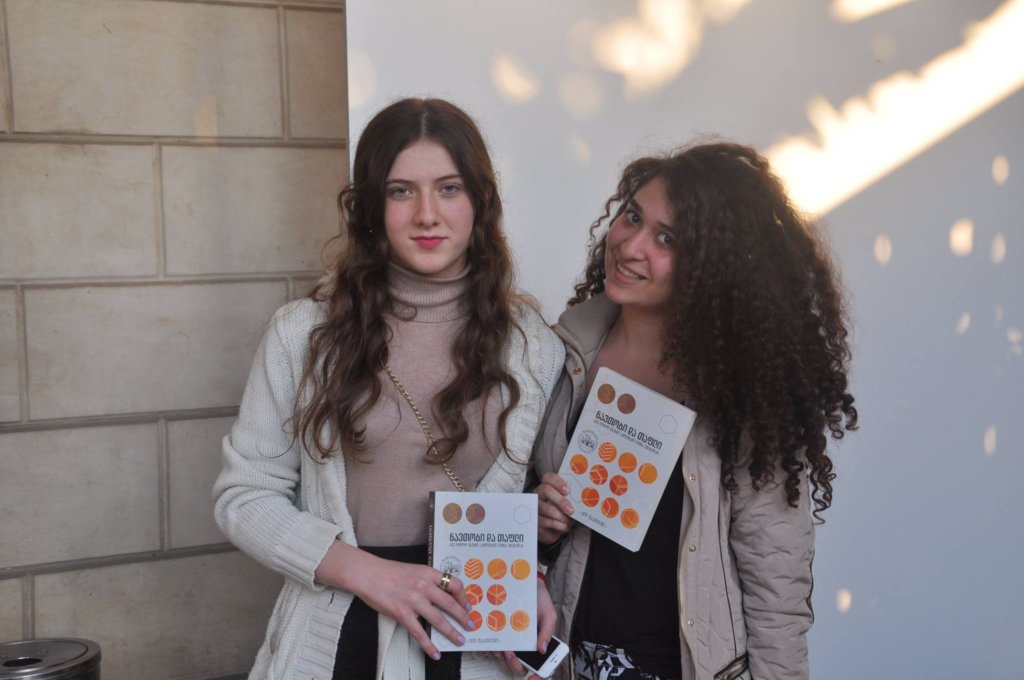 Dear Friends,
Happy New Year 2017 to you all! It has been almost 5 years since Radarami published its very first book in our Read & Connect series. And to the date, we already have 17 high quality book translations available for Georgian audience, with number 18th and 19th coming soon. We also would like to draw your attention to the fact that in 2016 Georgian alphabet was added to the UNESCO list of Intangible Cultural Heritage and this makes our mission even more significant. Let's take a quick look at the figures from Radarami, before we dive into the stories from the last three month.
Radarami Fast Facts:
Books Printed – 51,800 copies
Books Distributed to bookstores, libraries, organizations – 41,948 copies
Book Events – 83 gatherings, including book launches, discussions, debates etc.
People who attended Radarami events – 3500
Free books distributed at Radarami book events – 5500 copies
All this was made possible with generous support from you! Thank you once again!
And now to the news: we had a successful book release tour in November for our 18th book, environmentalist Bill McKibben's Oil and Honey, that was distributed along with the reprint of our very first book "Fast Forward" by William Antholis And Strobe Talbott. Radarami team, with a young activist, Tamta Khelaia, traveled to nine different cities in the regions of Georgia. The timing could hardly have been better, as conversation swirled around topics ranging from the Dakota Access Pipeline and associated Standing Rock protests in America to fresh environmental concerns and controversial hydroelectric plants here in Georgia. We distributed over 2000 copies of the book right away to more than 150 places, including libraries, bookstores, book cafes and community centers.
Back to Tbilisi, Radarami team responded to the high interest from the Tbilisi State University students, and organized presentation of the Mckibben's book in the 6th building of the university, that was occupied by the student movement 'Auditorium #115'. 'Auditorium 115' has called for reforms to be made in the education system, for the abolition of student self-government and for support mechanisms to prevent students who are unable to pay their student fees. Many of them were deeply touched by the activism described in the book, and Bill's personal story provoked a meaningful discussion on what really makes us to stand up and protest for various causes.
Later in December, Radarami with Frontline Georgia Club hosted panel discussion: 'Russian Propaganda - a Challenge for The Modern World' with participation of Peter Pomerantsev - British journalist, writer and the author of our upcoming book "Nothing is true and Everything is Possible". Other main speakers were Tamar Kintsurashvili, Media Development Foundation's Chairwoman and Nino Danelia, professor at Ilia State University; the panel discussion was moderated by Natalia Antelava - BBC Journalist and Founder of the media platform "Coda Story". The discussion sparked stimulating questions from the audience of around 40 people. The sneak-peeks of Peter Pomerantsev's "Nothing is True and Everything is Possible: Adventures in Modern Russia" were also available at the event. The book will be published in January 2017 with partial support from Open Society Georgia Foundation.
Another book that we are excited to publish soon is "Lean In: Women, Work and Will to Lead" by Sheryl Sandberg, we are patiently waiting to receive the final manuscript, that is being customized for Georgian context in author's Head office, California.
We know that there are many more thought-provoking books that Georgian audience awaits for and we are eager to translate and share.
On the final note, anyone who donates more than 30$ this month, will receive Radarami 2017 Calendar as a hearty gift from us! We're wishing you all the best from Tbilisi, where the holidays aren't quite over yet – so whether or not your calendar calls for it, have a very happy Old New Year this Saturday, and an amazing 2017 to come!
With Kindest Regards,
The Radarami Team