Project Report

| Aug 16, 2023
T for Transparency! Check our 2022 Activity Report
By Felipe Cincinato, Rafael Sasso and Aline Novakoski | Institucional Team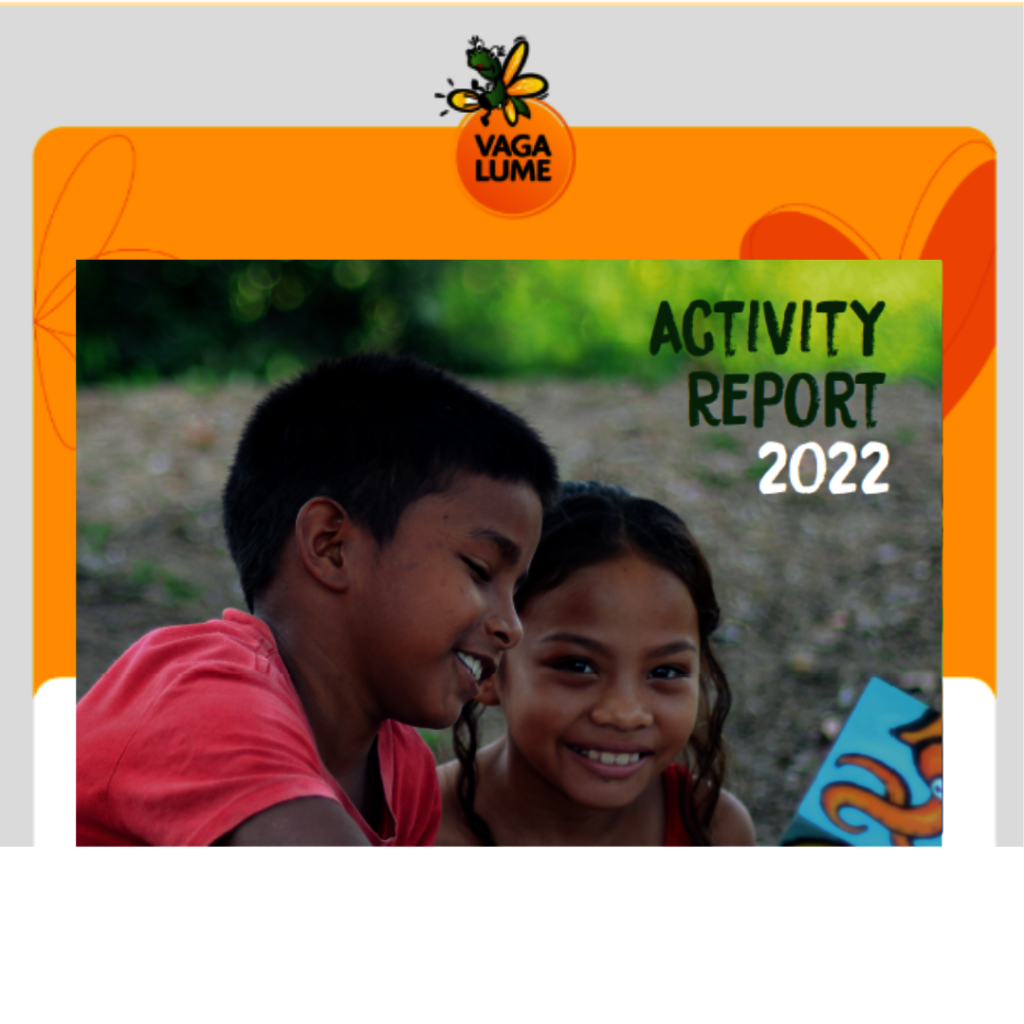 Several reasons make Vaga Lume the Best Education NGO in Brazil (Instituto Doar) and winner of the Jabuti Prize in the Promoting Reading category in 2022: we implemented three new community libraries, sent a new collection of books, developed tools that support our management, promoted trainings, strengthened our work with volunteers and much more!
We are delighted to share with you our 2022 Activity Report with the seeds we planted and the fruits we reap with the support of more than 800 volunteers, our team, our partners and donors like you.
New libraries and new headquarters
We implemented 3 new libraries in the state of Pará. The new seeds were planted in the São José Amparo and Vila Castanhal communities, in Portel, and in the Jarauacá community, in Oriximiná. In this expansion of the new libraries process we adopted the application of a tool that will make it possible to evaluate the impact of the community library in the future. Still talking about libraries in Pará, we also inaugurated a new library headquarter in the São Sebastião community, in Portel.
Meetings
Throughout the year we held two major events bringing together volunteers from all the states of the Legal Amazon to train them in our strategy and to discuss important topics, such as the Journey of Libraries, the Protection Guide, accessibility and, of course, reading aloud mediation.
Fortification
In order to strengthen our roots, we deepened the methodology of The Library Journey, a program created to support the development of reading spaces from its implementation phase to the stage of autonomy, and we launched the POMAR Platform, a system that aggregates information from all the libraries and communities in which Vaga Lume operates. These two tools support us in decision-making for the assertive management of our resources.
Featured in the media
We gained prominence in TV, radio, newspapers and news portals. To cite two examples, Folha de S. Paulo highlighted the Boa Vista library, in Castanhal (PA) and UOL's ECOA Portal did an exclusive interview with Sylvia Guimarães, our co-founder and president.
To get done, check out our main highlights: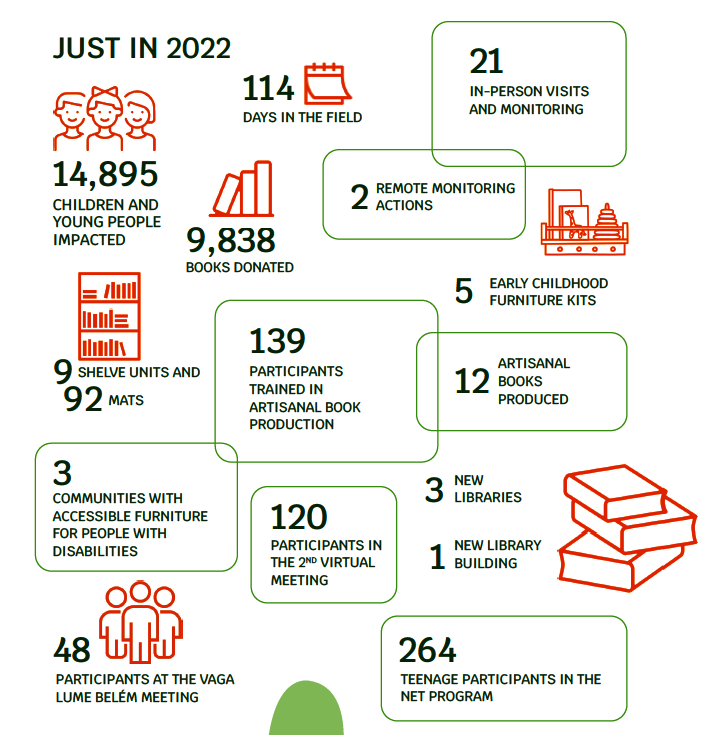 Links: