Project Report

| Jul 5, 2023
Your support to traditional culture in Amazon!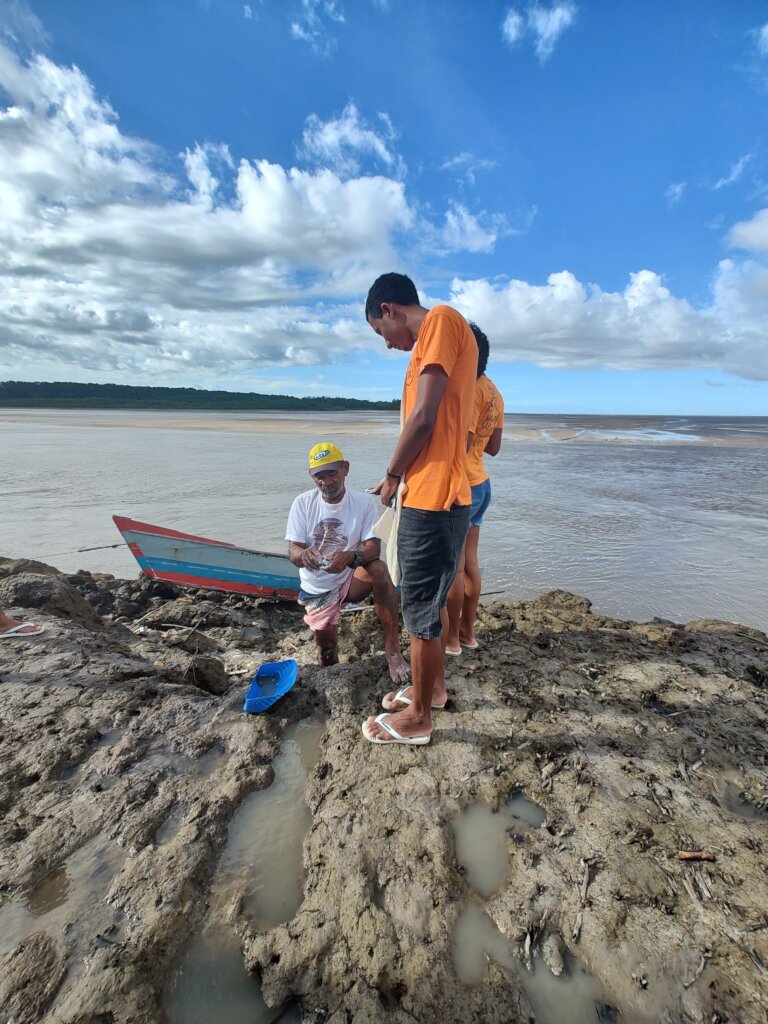 In April 2023, Vaga Lume, with your support, held a training in production of Handmade Books, in order to strengthen the pillar of local culture in the communities. The workshop's methodology is based on listening to the elders' stories of traditional communities in the Amazon, thus promoting the preservation of traditional practices and identities.
Three communities were involved with 22 participants and 5 volunteers from the local team of Soure, in Pará.

The first day of the course was spent integrating and reviewing the principles of the reading mediation course. In the evening there was a storytelling session with the storytellers: Dona Izabel, Seu Catita, Seu Teófilo, and Seu Vazinho.
The second day of the course started with a dynamic in which the participants could build mandalas with elements of nature, representing their individual construction and the relationships with the group. The afternoon was spent constructing the first version of the written story.

At night, the Cultural Night was a party to revive traditions with the presentation of the "boizinho" (little bull) led by the teenager Alexandre and the "Folia de Reis" (traditional folk dance) group with the leaders of the Pesqueiro community. The special thing about the Cultural Night, besides the presentations, was to involve the younger children, their parents and the community to watch the presentations!
The third day of training was dedicated to finishing the text, beginning the assembly of the book, and beginning the illustrations, as well as beginning the finalization of the book.

The last day of the course was the conclusion of the book manufacturing, as well as the collective evaluation of the training, the closing party, and the reading of the books to the storytellers.
Participants' testimonials
"I believe that it is fundamental, the importance of children learning our culture and the elders teaching so that it doesn't die. It is our legacy."
"It was cool and innovative, I heard stories from my own community that I didn't know."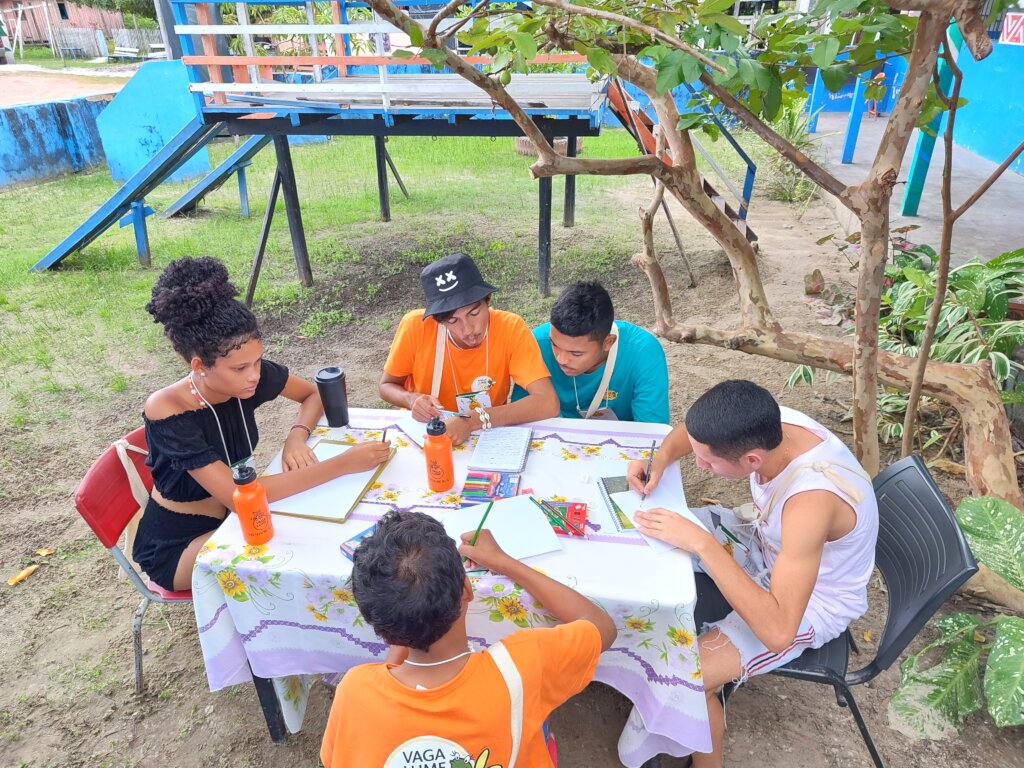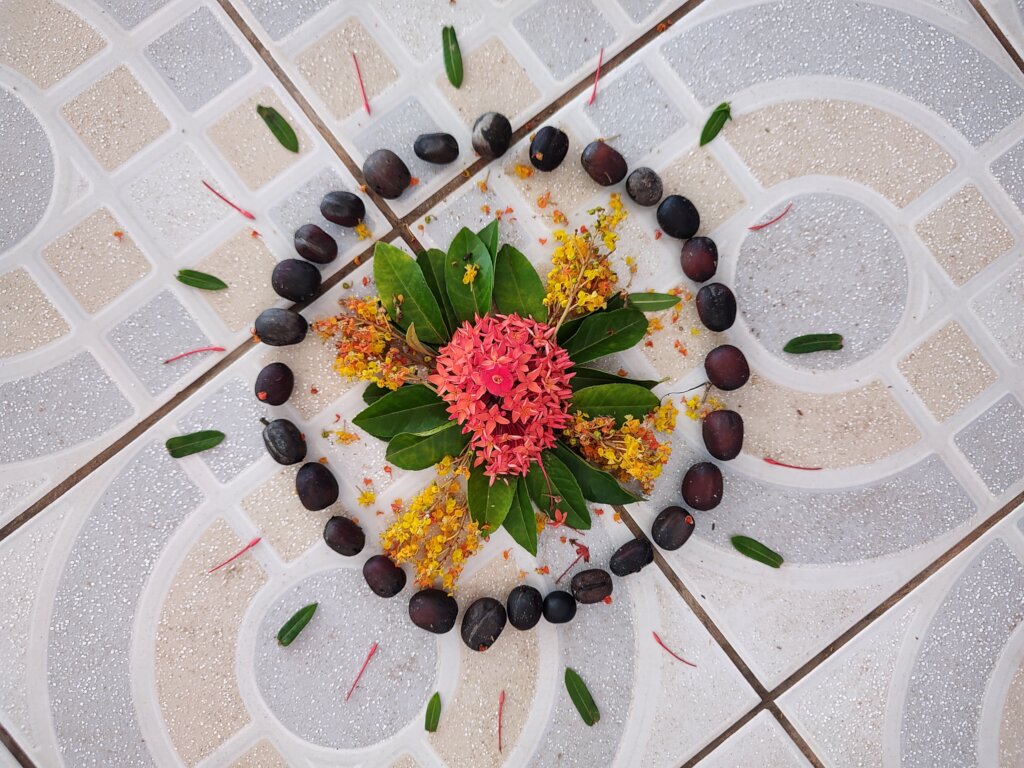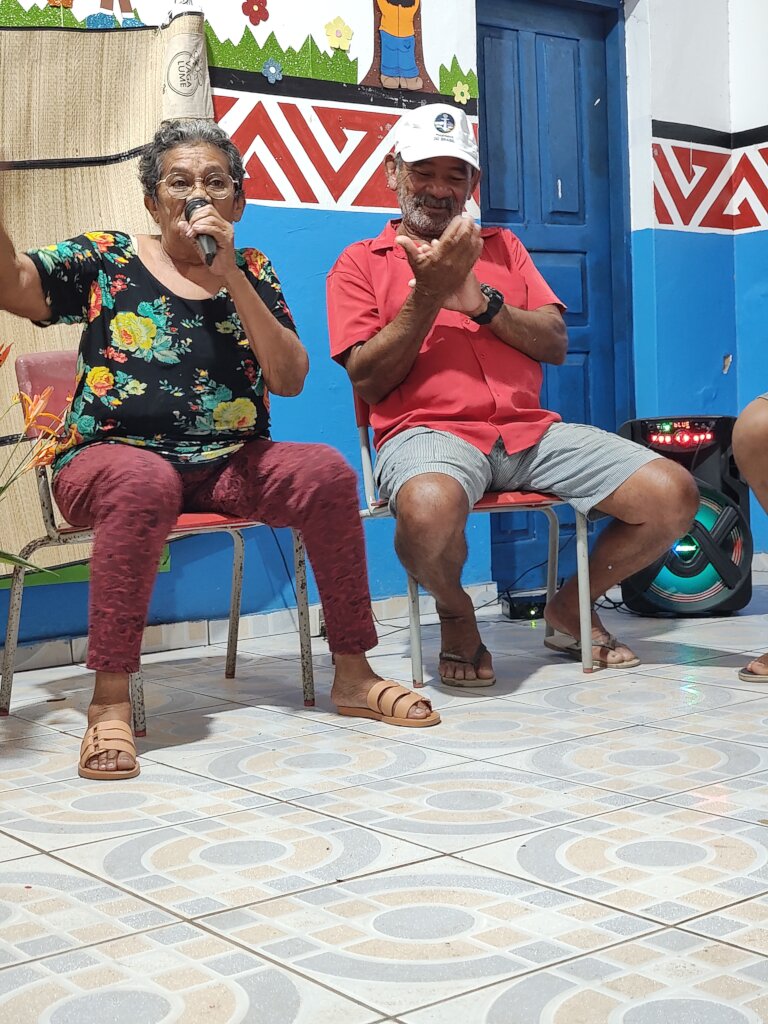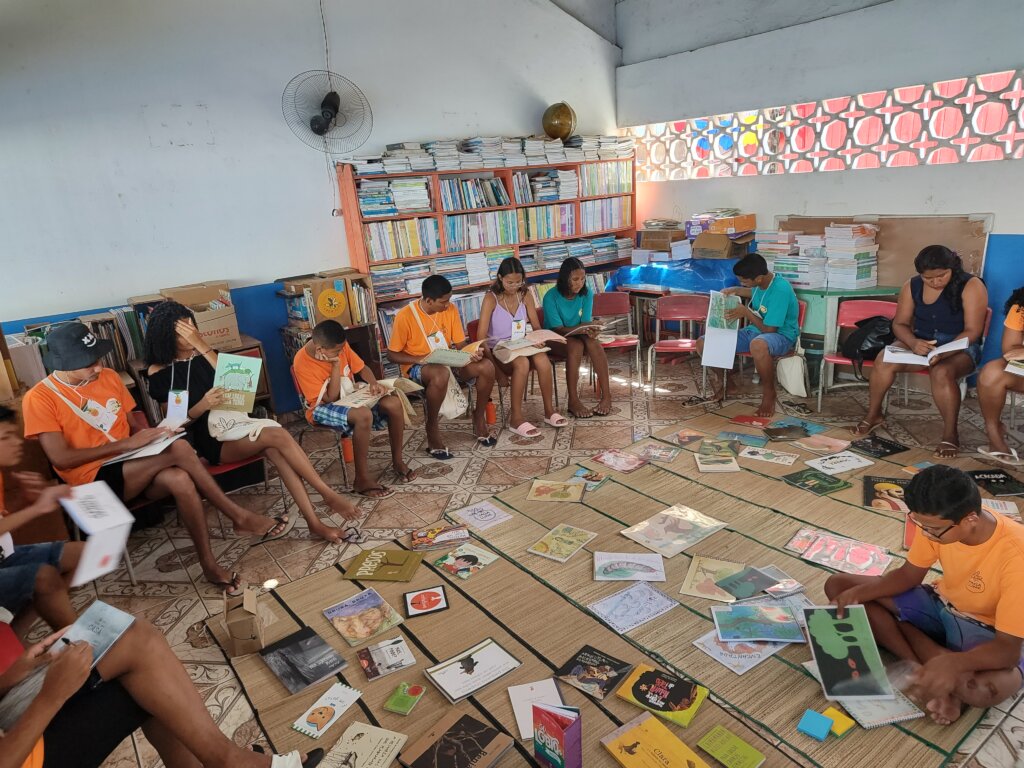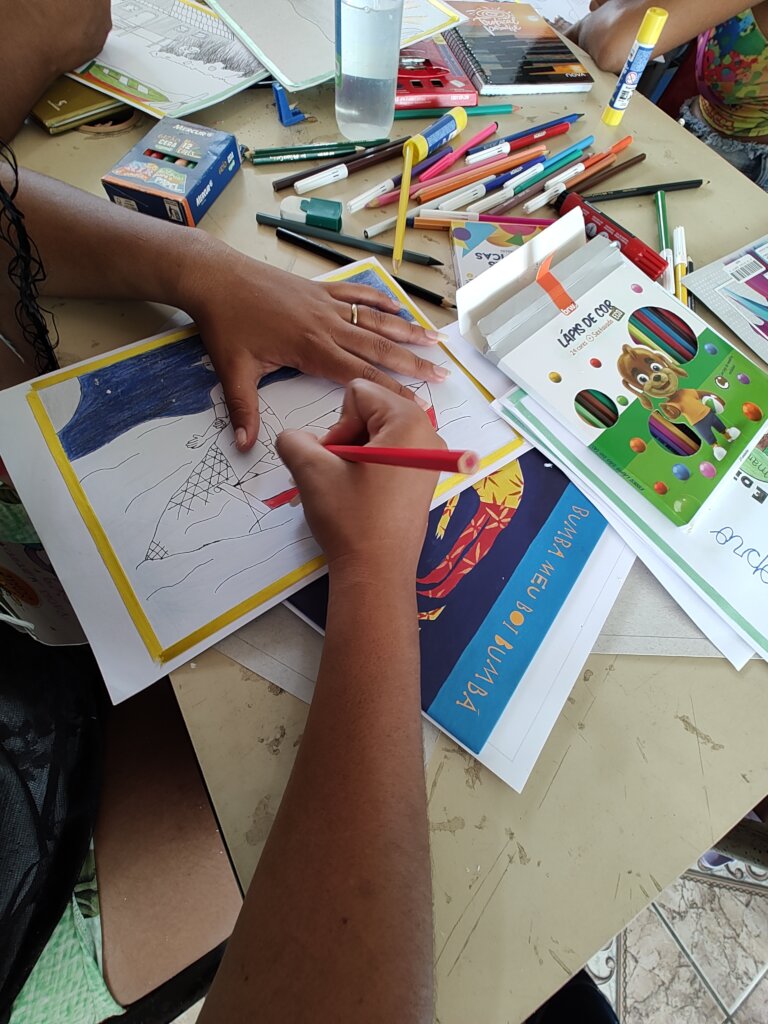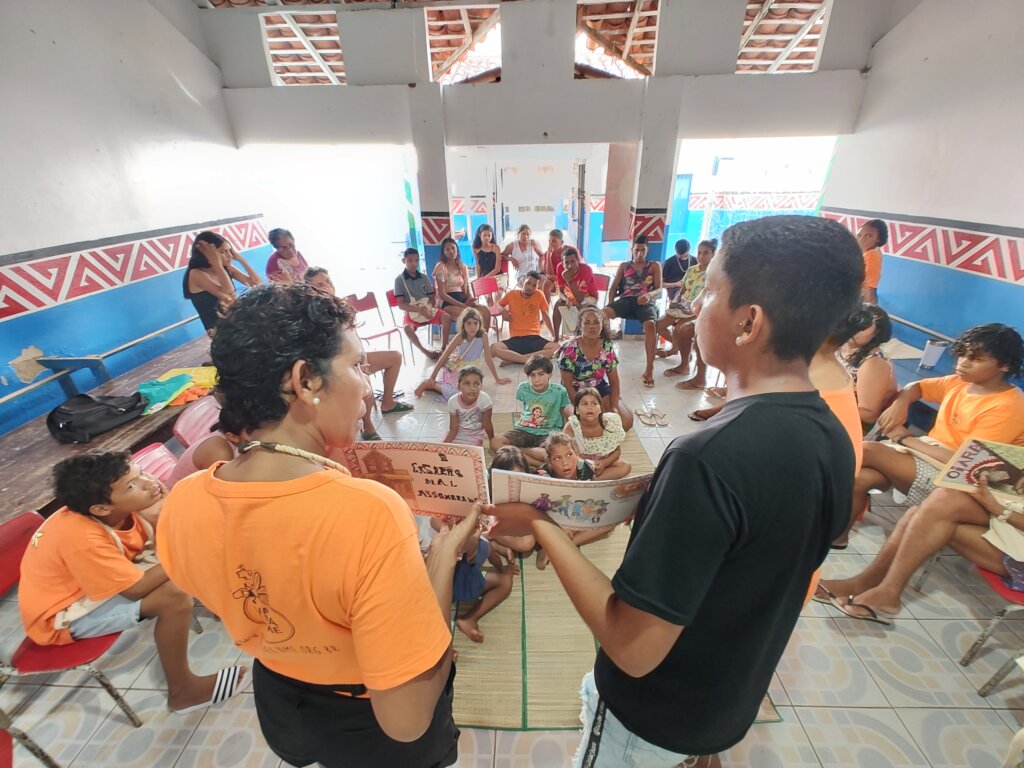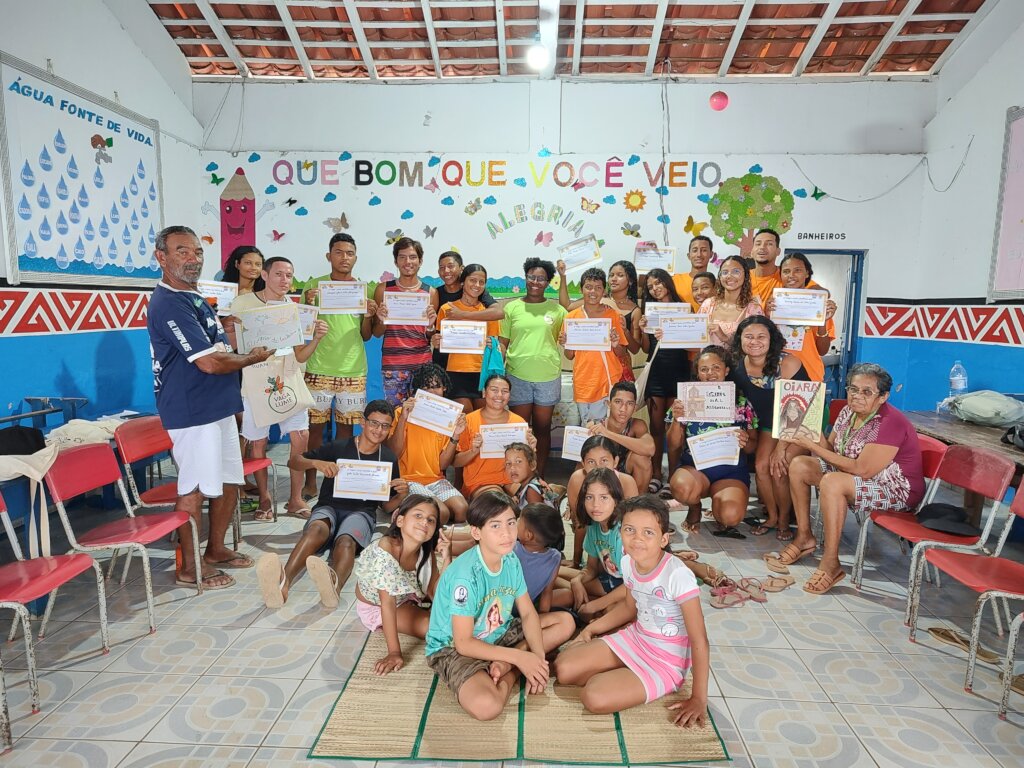 Links: