Project Report

| Jul 25, 2022
T for Transparency! Check our 2021 Full Activity Report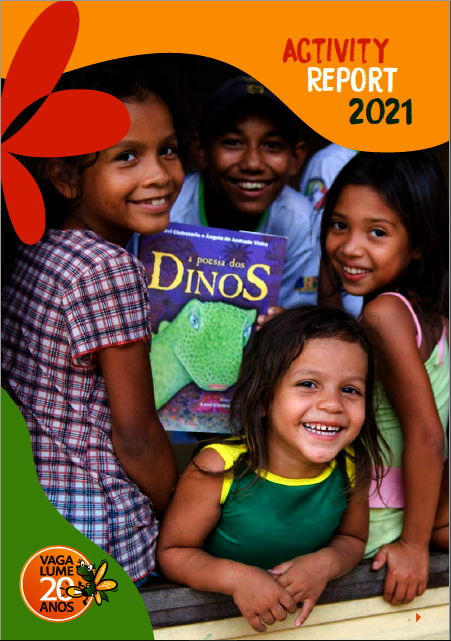 T for Transparency! Check our full 2021 Activity Report.
In 2021 Vaga Lume has completed 20 years of existence. Our mission is to empower young people in rural communities in the Amazon by promoting reading and the management of community libraries as spaces to share knowledge.
In this report, you will learn about our achievements in 2021, and there are many. After all, we do not work alone; we count on our partners, our network of volunteers and, of course, our donors, just like you!
In this activity report you will also find information about us; our highlighted actions; our financial statements for the period, challenges for the future, partnerships and much more, all of which are designed with beautiful colors and graphs, and depicted with beautiful images of the project in Amazon.
We proudly invite you to download our 2021 Activity Book attached in this report, and, if you please, you can also access previous reports at our transparency page on our website: https://vagalume.org.br/en/transparency/
Download it, enjoy it and donate to support us to keep delivering books and dreams to children on Amazon!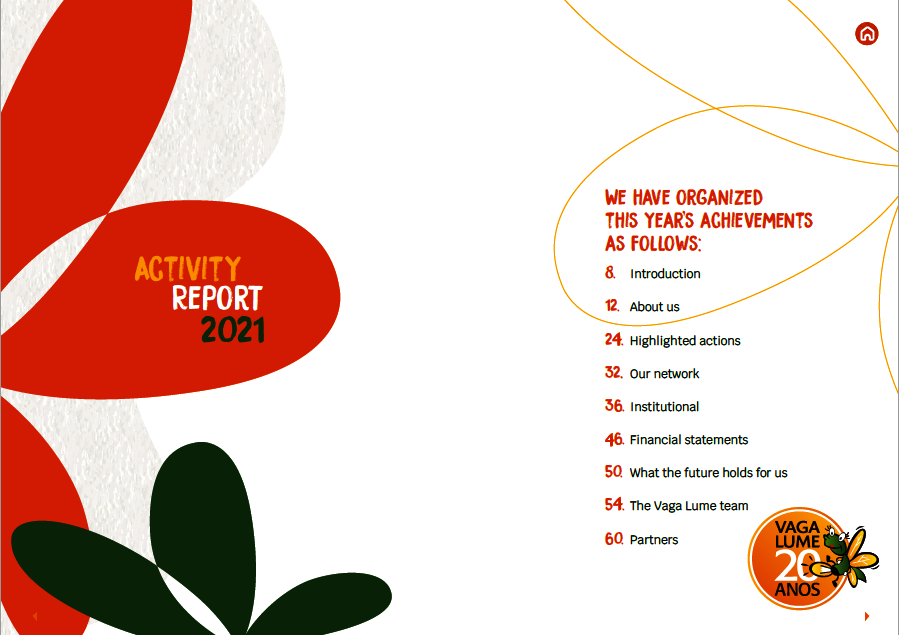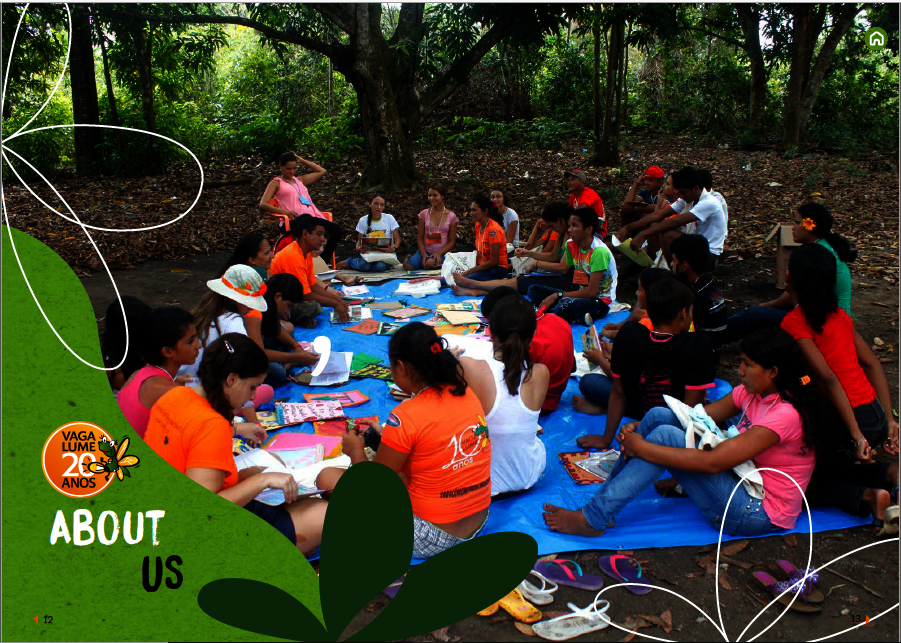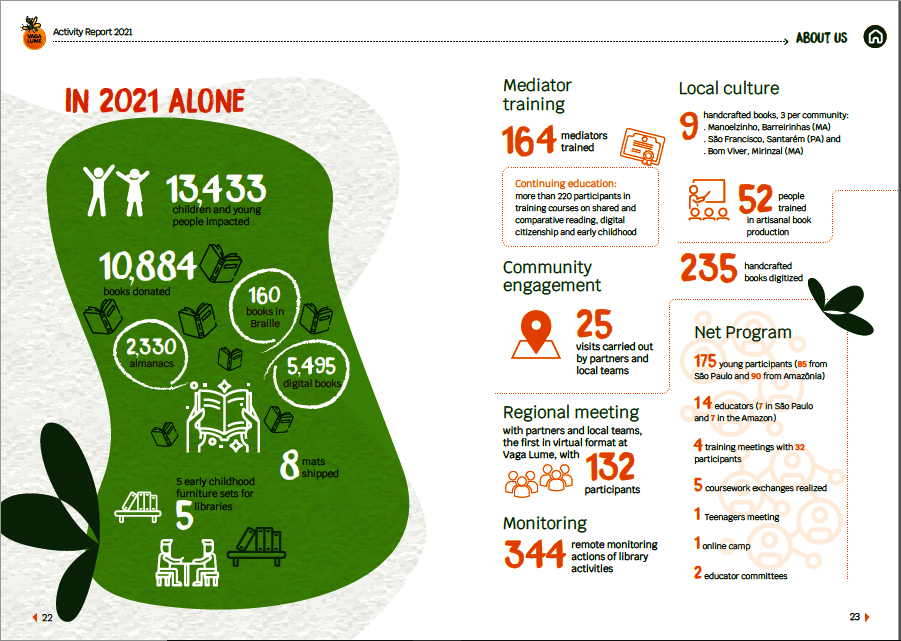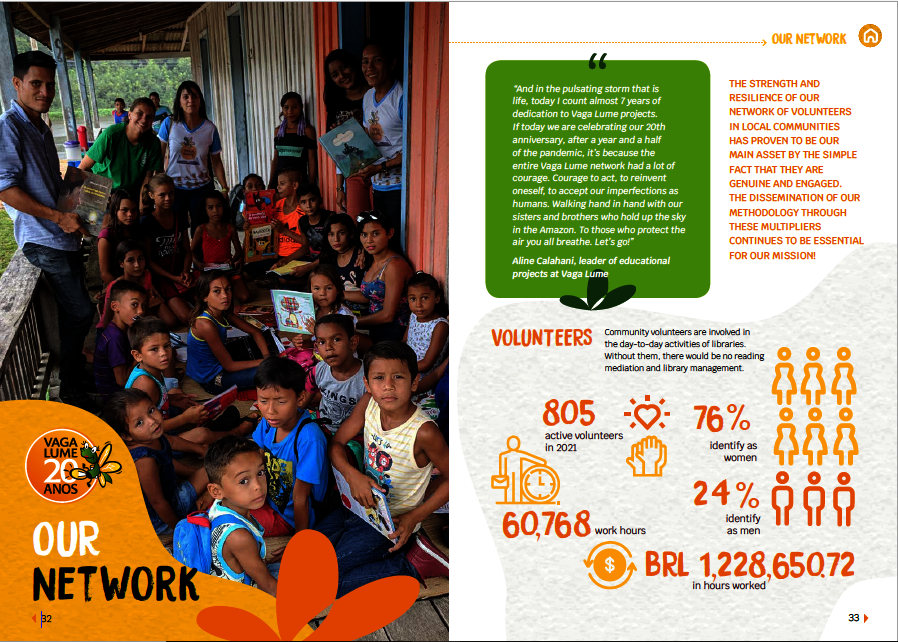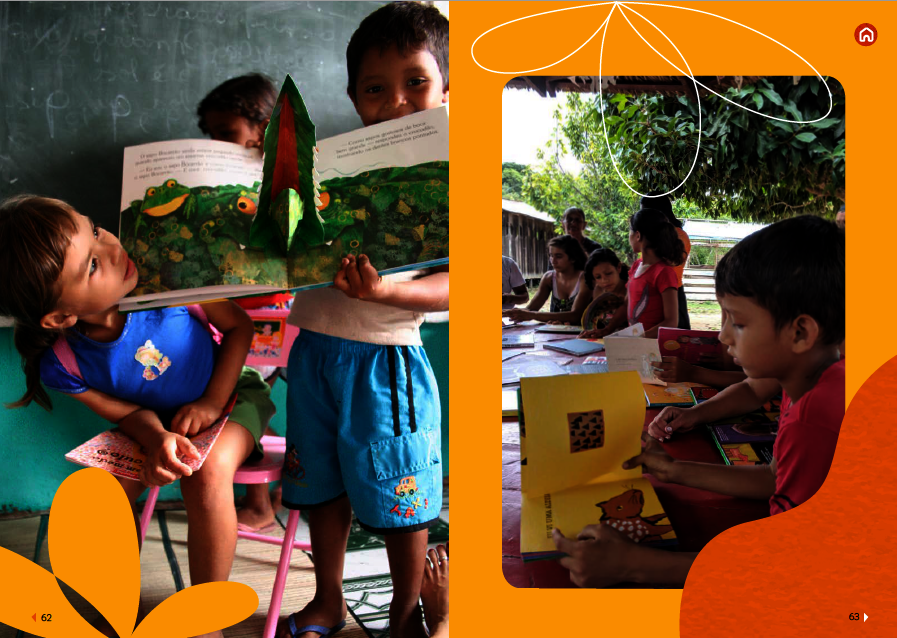 Links:
Attachments: