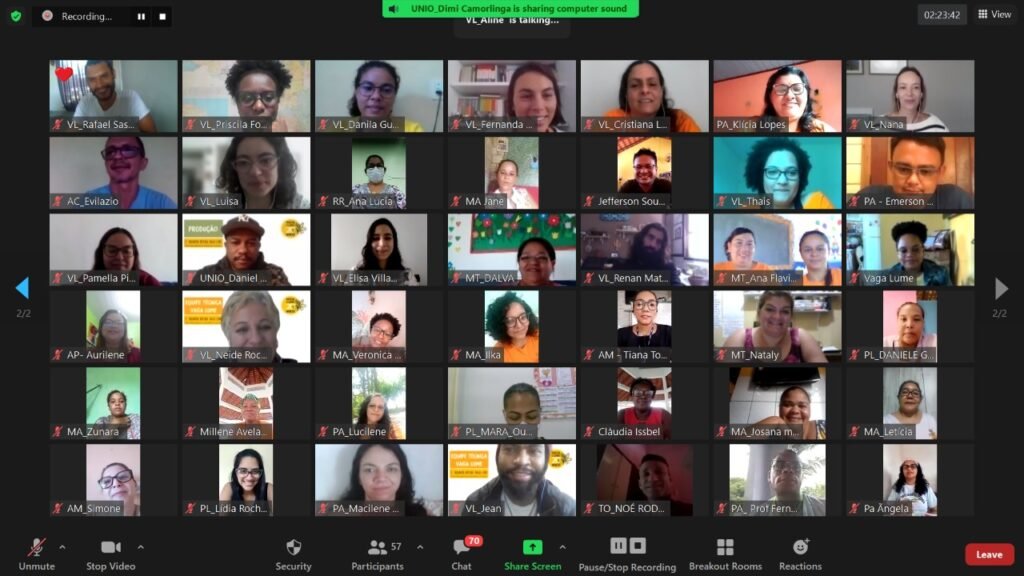 In recent months, Vaga Lume held two meetings to get closer to those who live in rural communities and municipalities in the Brazilian Amazon.
A tradition in the Net Program since 2015, the Teenager's Meeting is a moment for the participants from São Paulo to meet. Before the pandemic, it was held in parks or cultural spaces. This year, following the recommendations for social distancing, we held Zoom meetings so that both teenagers in São Paulo and those in the Amazon could participate.
On March 22nd, more than 100 teenagers met to share their knowledge. There was a lot of recitation of poetry, dancing and singing. They showed their talents, introduced themselves and encouraged colleagues who were shy. The Talent Show was a success. According to Manuela:
'In my opinion, the Talent Show is a fun and interactive way to make this meeting, as we get to know a little of each person's personality and hobbies. So, there was always an interesting and curious presentation, getting us more and more involved.'.
And as a high point of the Meeting, the Brazilian influencer, Adriel from "Livros do Dri" instagram, also joined us. He shared his passion for books, literature and the opportunities that reading gave him.
In the following month, we reinvented ourselves once more and held the 1st Vaga Lume Virtual Meeting for Partners and Local Teams with the theme "Library of peoples of the fields, rivers and forests". Special guests, references in literature in Brazil, also participated: the authors Conceição Evaristo, Eliane Potiguara and Itamar Vieira Junior and Professor José Castilho, an activist for Public Policies for reading as a human right. We felt everything up close, hugs, smiles, celebrations, exchanges, everything that makes our network so important.
Even though it was an online event the energy of the network is so strong that it brings the certainty that we are very close, that we have always been and that we always will be. We even forgot, for a moment, the territorial distances. We left once again very hopeful, happy, energized and renewed from the event.