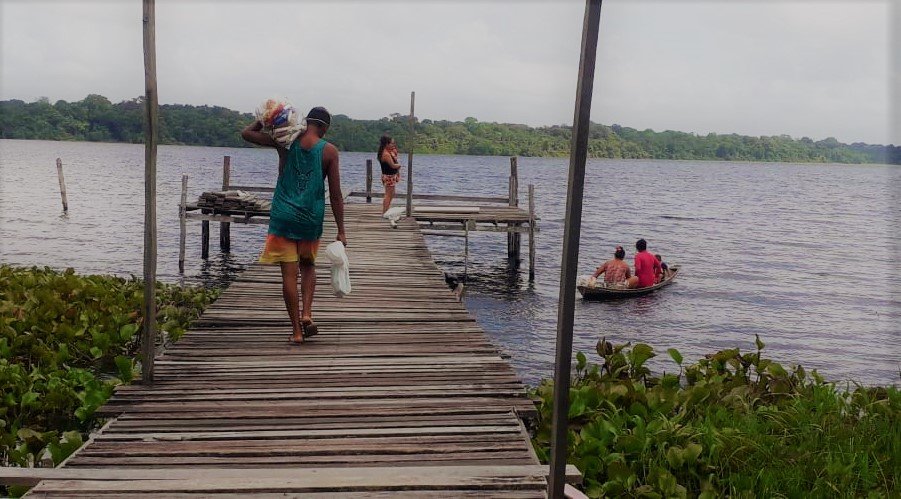 After such a rough and challenging year, we would like to share with you, our global supporters, the actions that Vaga Lume Association took to support rural communities in the Amazon. All this work was done by our donors, partners, employees, and of course, our almost 1,000 volunteers from, and spread through, the Legal Brazilian Amazon.
At the beginning of the year Vaga Lume was ready for a year full of challenges based on an expansion plan to open at least 4 new libraries in Amazon rural communities at the same time that we would continue to manage the existingl 86 community libraries, providing courses, trainings, immersions, meetings and sending 10,000 news books to the region.
But then… the pandemic arrived, the world rapidly changed, people could not get together, get close, be together without a mask, no touch before sanitizers. And, of course, our work, just like everything else, was hit by this big world issue. Yet, Vaga Lume responded.
We established safety rules and work conditions for employees and volunteers, at the same time that we had to close the libraries so it would not contribute to the virus dissemination. We acted as fast as we could and collected thousands of humanitary aid donations to send to the rural communities in the Amazon and we adapted: creating and optimizing ways to communicate better with our beneficiaries and volunteers in the region.
We have learned even more about the potential of the virtual connection and because of that we now have a pilot project to take internet connection to two communities in Tefé, a city located in Amazonas state. Besides all of that we also adapted our volunteer trainings to an online format and, since the libraries were closed, this year the books were individually sent to children, in their homes, so they could read and travel the magical world of literature without getting exposed.
Now, in consideration to your support we would like to bring you Our achievements in 2020:
Humanitarian aid delivered to Amazonian communities:
4,755 face shields
80.091 cloth face masks
1,200 alcohol hand sanitizers
15 sanitary barrier kits (more than 500 items such as signs and folders to support villagers to block their communities from outsiders)
340 food care boxes
62,500 new clothing
Books and Library items:
956 uniforms for volunteers
86 mats
19,000 office items
9,379 books (86 in braille) delivered to our library users
76 kindle e-readers
Trainings and Meetings
9 hours of shared reading training program with 26 veteran volunteers
13 Quarantine Challenges (our volunteers were challenged to create, express, and share their experiences regarding reading and community activities through the quarantine period)
31 meetings with veteran volunteers
8 monitoring evaluations including the annual evaluation of the work at the community libraries.
29 meetings with educators
37 workshops of the Youth Exchange Program and 170 letters exchanged.
And here we are now. After all of this we can only thank you for your support and wish you a very happy and healthy 2021!