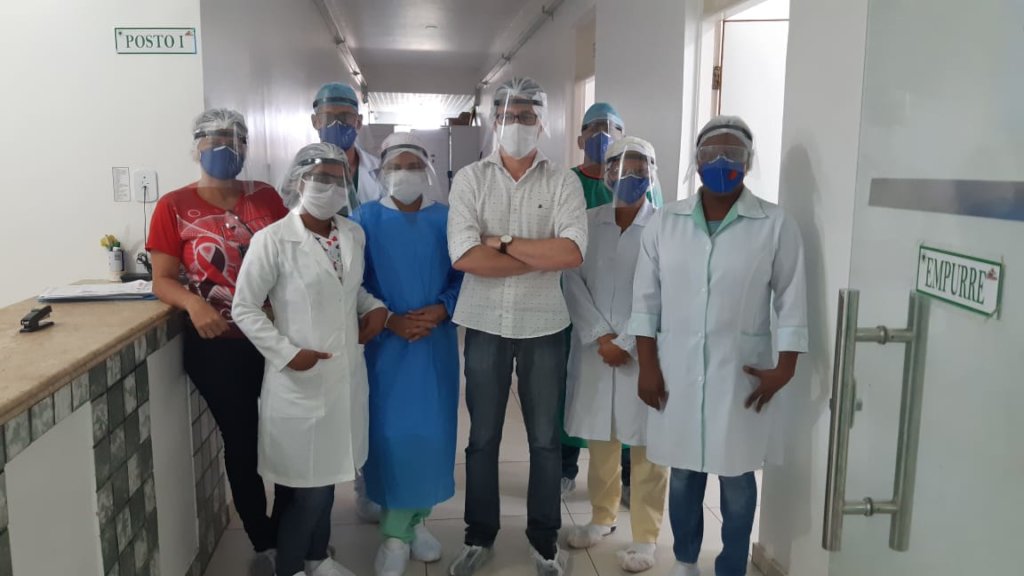 Vaga Lume is constantly learning and seeks to understand its role in this pandemic, which, unfortunately, has had a major impact in the Brazilian Amazon. Only in the state of Amazonas, the largest state in the region, 48,785 confirmed cases and 2,250 deaths from COVID-19 until June 6th.
This virus has exposed to the world three important things about the Amazon: first, it is a region that is well populated. This confronts the stereotype that, in the forest, there are a few tribes in remote areas. Specialists say that there are only 30 to 40 small tribes deep in the forest without contact with the outside world. In the Amazon there are millions (24 to be exact) inhabitants that occupies riverbeds of the forest and its interiors. The second thing, related to first one, is that these communities are well linked to each other. The virus did spread quite rapidly because boats go through many of the regions of the Amazon. These boats carry around 150+ passengers and stops very often in the communities through the rivers. So, the virus got well adapted to travel by boat. In a recent study, Tefé, a city which is a hub to the western Amazon, had around 25% of people infected by the virus. This leads to the third conclusion: that public policy is not efficient in this region, and basic services just don't work. There are very few ICUs in Manaus, Belém, Macapá and Rio Branco, but none in the smaller villages, so that is why mortality rate is bigger.
To understand our role in this context, we followed two of our values: "Listening" and "Humanism". We held consultations to understand how we could act building a bridge between those who need contributions and those who want to contribute. To protect and support 960 volunteers and rural communities in the Amazon, Vaga Lume started a humanitarian campaign that has already distributed: 8,050 cloth face masks for the communities, 2,100 acetate masks to support the hospitals and health units and 1,200 units of alcohol gel. In addition, we mobilized psychologists to provide support to volunteers and communities. Throughout this process, we continue supporting education and culture, rethinking the roles of the library and the books in context.