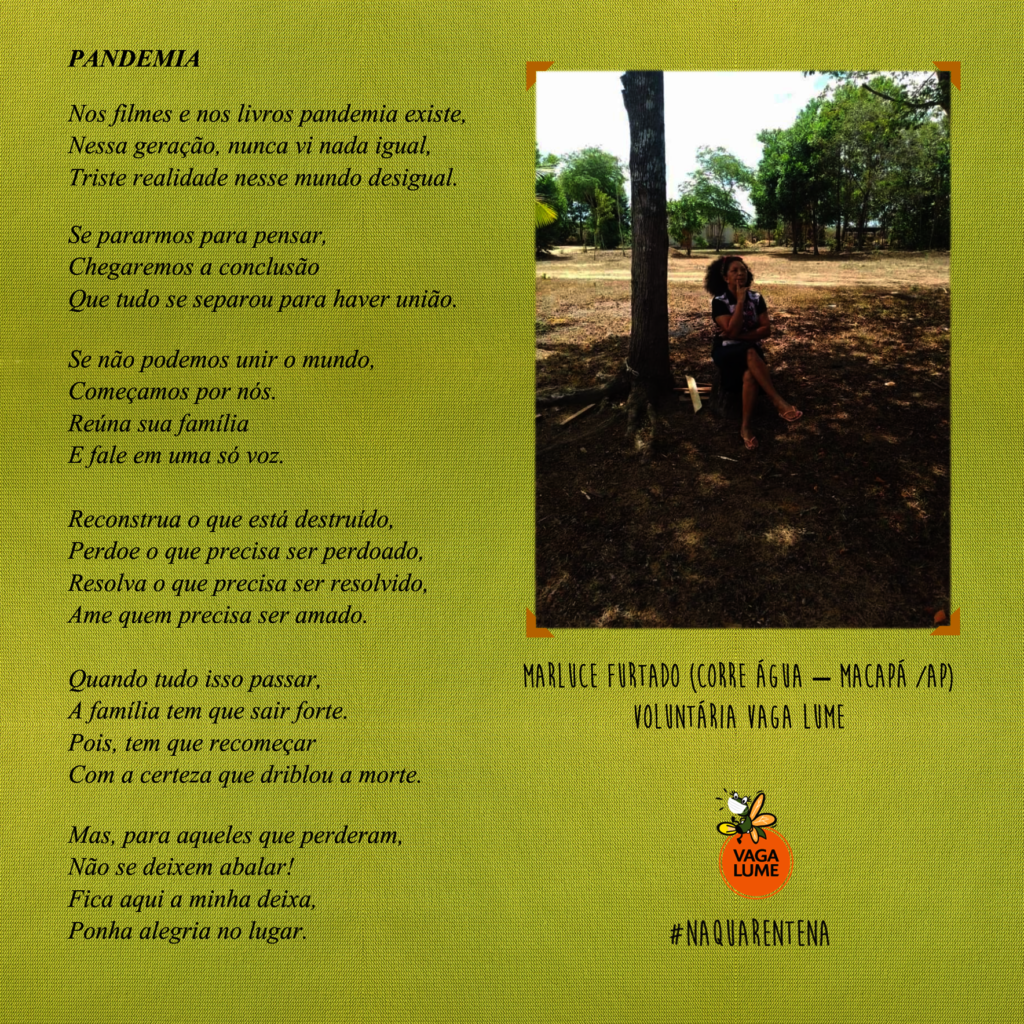 How are our volunteers in the Amazon doing during the quarantine?
As shown in our last report, Vaga Lume has reimagined ways to keep volunteers engaged and involved with writing and reading during the current situation.
In order to do this, we released a series of challenges for the communities we support. Today we want to share with you one of the results of the "Tales and Poetry Challenge: COVID-19 and the quarantine", in which volunteers sent us poems and stories with their reflections on the current scenario and the perspective for the future.
"PANDEMIC
The pandemic exists in books and movies
In this generation, I've never seen such thing
Sad reality, in this unequal world.
If we give it a thought
We come to the conclusion,
Everything became apart, so there can be union
If we cannot unite the world
Let us start with ourselves
Get your family together
And speak as one
Rebuild what is broken
Forgive what needs forgiving
Resolve what needs resolving
Love who needs loving
When all this is over
Family must arise strong
For it must restart,
with the certainty that dodged death
But for those that lost,
Do not be shaken
Here I give you a hint
Get happiness in that place"
-Marluce, Vaga Lume's volunteer since 2013 from Corre Água community – Macapá AP