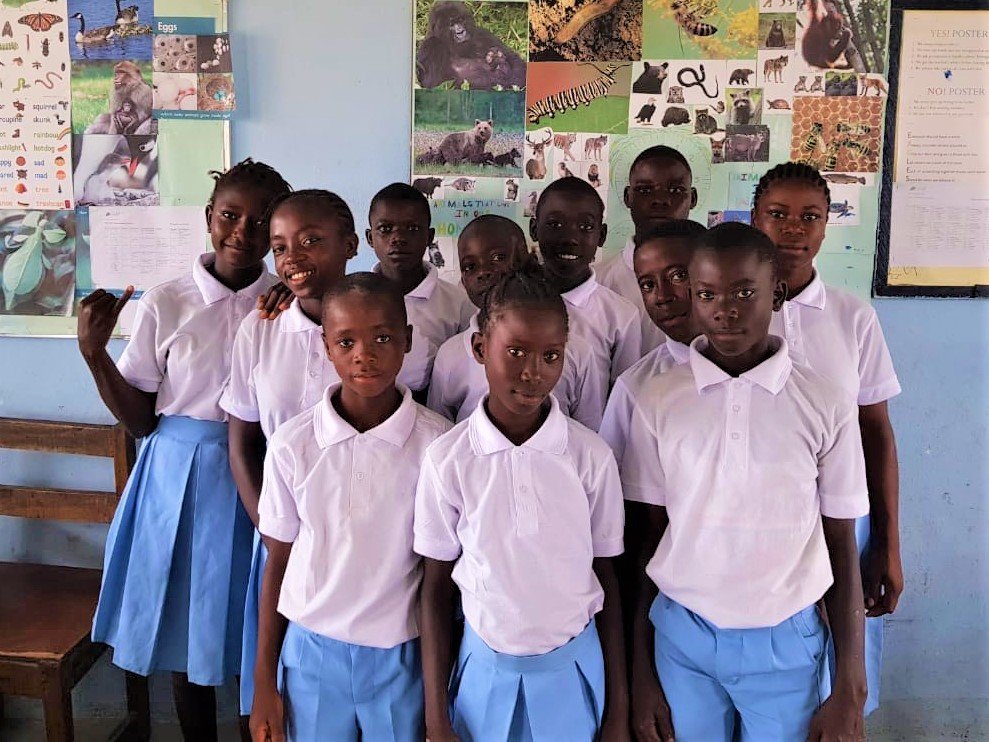 As another year draws to a close, it seems only fitting to pause and reflect on the year gone by. Stepping back for just a moment, it's easy to see there is much to be thankful for.
In Liberia, LIFE Literacy continues to support nearly 80 students in the Paynesville community on the outskirts of Monrovia. The past few months have seen spelling bees, trivia competitions, and sporting events like basketball, soccer and kickball hosted by LIFE, bringing together students from across the community in friendly competition. There continues to be a strong focus on the foundational skills for reading and numeracy, and encouraging a love of learning. More and more, parents are seeing the value of education and are enrolling their children in the preschool grades.
"There's so much to be thankful for", says Mr Bedeah, the Program Coordinator for LIFE Literacy. "Seeing the kids are happy to come to school and learn makes all the difference in the world!"
In Sierra Leone, there were 27 grade 6 students from the Turtle Islands who finished primary school and sat their government exam. Only three years ago, we were thrilled to send the first 8 grade 6 students fully educated on the islands. This first cohort of students and those who have followed since are now enrolled in junior secondary school, supported by the Scholarship Fund. They continue to be important role models for their younger brothers and sisters. Only a few short years ago, there were only 3 primary schools across the islands, none of whom taught up to Grade 6. Now there are over a thousand students attending 12 primary schools, with ever-growing community support for furthering their children's education.
And so, as 2019 winds down and a new year begins, the Solon Foundation would like to express sincere thanks for the generous support you've provided to our students. We wouldn't be where we are today without you!