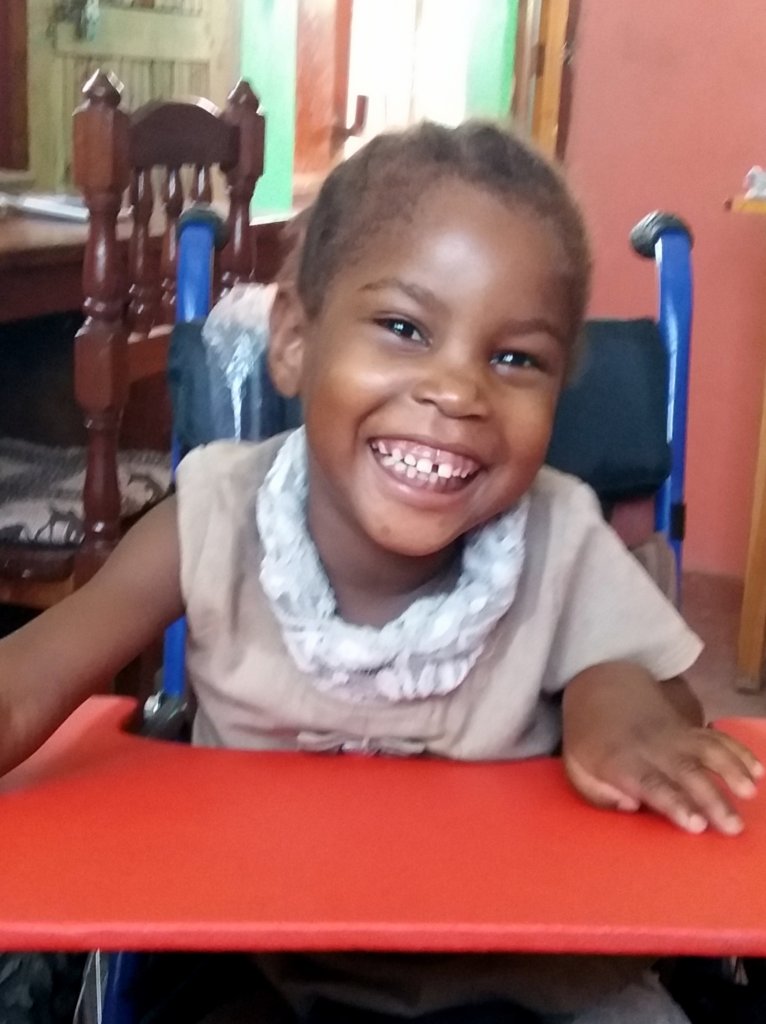 Dear supporters,
I'm so glad to be able to tell quite what a difference your support has made.
We have just returned from Kenya and a very busy time. The school is amazing and making such huge progress. It's hard to believe that in September 2009 we started with just 17 children and two teachers (only one of whom was qualified). Now with 250 children and excellent academic results it is just so exciting. Last month we had to appoint a new teacher and the calibre of the candidates was so high we spent a sleepless night deciding who we should appoint to join our committed hard-working staff. If I had had any doubts about the calibre of our existing teachers they certainly disappeared at the end of the month. Two of our teachers did a training session for the rest of the staff for the first time. The one given by Eric, our maths coordinator, earned him a spontaneous round of applause from the rest of the staff. I felt so proud.
There was great excitement for us all whilst I was there when half a pallet of books were delivered from Books Abroad, a Scottish Charity. They had given us books before but the great thing this time was that most of the books sent out I had collected and wanted to get out to Kenya. It would have taken us years to get them out in our luggage and I was just beginning to accept this when the offer came to send them to Scotland. Absolutely brilliant!
Whilst I was there the electricity was finally connected in the new school building meaning that I was able to give some IT training to the staff using laptops and the projector. It's an odd situation there as the teachers are IT literate on their smart phones so they are way ahead of us when we first had computers. When it comes to simple word-processing to create, change and save a document they are right at the beginning. They are desperate to get internet access but need to develop other skills first. Fortunately, Collins our school secretary has good IT skills and will give the teachers an hours' training each week.
Then this week I have had WhatsApp videos showing that the borehole has finally been dug and the quality of the water is excellent. By the time the school holidays are over there should be running water in the school. Fantastic!
Exciting progress has also been made in the clinic as one of our nurses, Flora, has expanded her role to include health visiting which has been very much appreciated. In fact nurse Flora said the neighbours were asking, 'Can you come to us too?' The answer being that we shall, as soon as we have completed visiting our own parents.
Flora is also collaborating with the local branch of an international charity called 'Days for Girls'. They gave a joint presentation to the oldest four classes (9 - 13 year olds) on puberty and contraception and Days for Girls also provided packs of washable sanitary towels for parents to buy. We had of course first discussed what we planned to do with the parents, giving them the right to withdraw their child. A very heated discussion followed in Swahili in which parents had differing views as you might expect. Finally we all agreed about the importance of preventing pregnancy. We have put far too much into these girls let them waste their education!
Of course regular screening and identifying medical problems comes with its own issues. Like the fact that Tumaini and John are short-sighted but the parents cannot afford the £30 needed for specs. In fact I've never seen anyone with specs in our community and then I think how desperate I feel when I can't find my glasses!
It was also great to get a visit from the manager of Diamond Trust Bank whilst we were there. I live in hope that they may decide to support us. 'It's fascinating listening to their discussion. I never realised small children talked like that,' he said whilst watching a group of children around a water tub. Of course the young children in most Kenyan schools do not get the chance to talk and learn in this way as they sit with paper and pencil all day.
You may remember in the last update I talked about Halima a delightful four year girl with cerebral palsy. (Her photograph is attached). Thanks to a donor, Halima is now at a special school for children with cerebral palsy and is learning to sign as she has no speech. The same donor is also paying for the school fees for her older sibling who is in our school. Halima can be seen in a special wheelchair from Bombolulu workshops (another local charity). Mum still works very hard to support her children but it's hard to fight back the tears when you see quite how much difference this is making to the family and how grateful mum is.
And Hope, our first deaf child, has settled down well in her new school and is making great progress with signing. You may remember that she was able to sign to read but would not sign to communicate otherwise. Another grateful mum who was first a mother helper at our school, then a teaching assistant and now a trained teacher.
Lots and lots of great news, I feel so proud of them all. I just live in hope that I shall be able to raise the money to complete the toilet block and kitchen before the next intake of children. Especially the private toilets for our oldest girls.
Many thanks to you for all your support. We would not be where we are today without it.