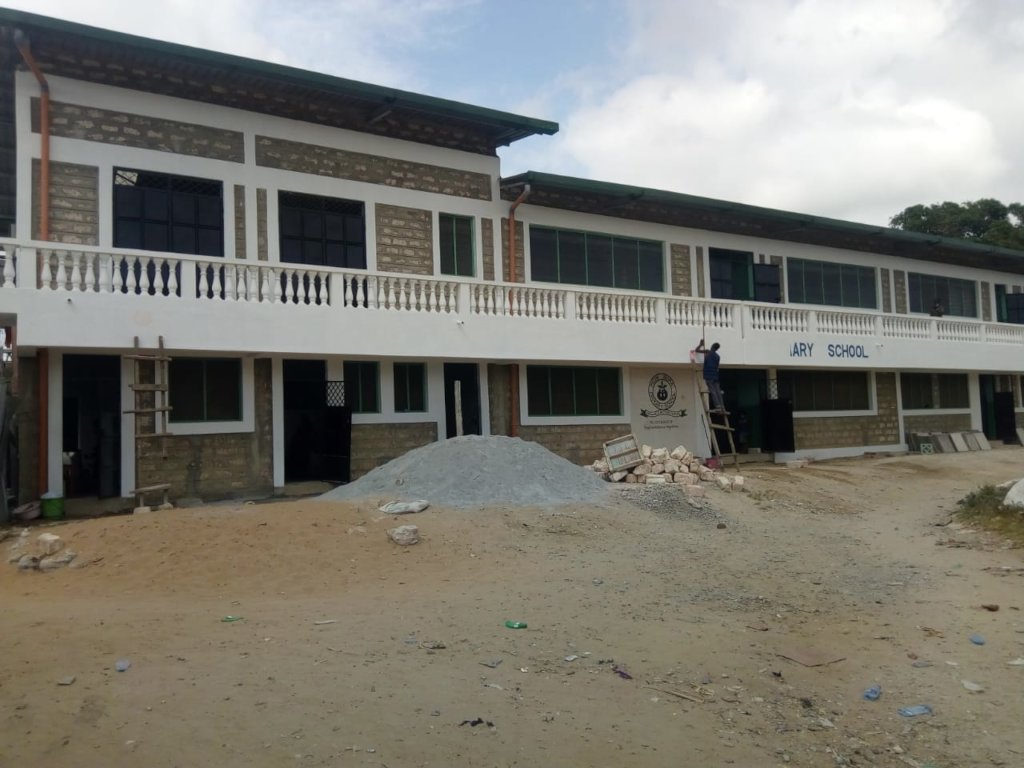 I can't tell you how exciting this moment is. The first section of the building was completed in 2014 and now (excluding the fence) the building is complete. A big thank you to all of you who have donated towards this project. You should all feel very proud of what your donation has achieved for this community.
There has been some delay completing the fence whilst we decided what would be best. We do not own much land in front of the school, two metres to be precise. A wall would have been the safest but would have blocked out the light. We have finally decided upon railings and I shall send you photographs as soon as they are completed.
For the first time all of our children are together and it should feel like a real community but of course they are all isolating in their bubbles. And wearing masks. There is currently no Covid in this area but very wisely they plan to keep it that way and even three year olds must wear a mask.
Of course, it is impossible to teach young children with additional needs without being close to them but mostly teachers of the older children can manage to do this. What a strange world we live in.
So, this project is complete apart from some additional furniture. We had most of what was needed but now that we have larger rooms we can fit in more. The staffroom has been made bigger and the clinic is now smaller. The result of my misunderstanding of the use of the staffroom in Kenya. Not a place to relax but a place to work.
Of course, the teachers have a lot to do. Children have been away from school for 10 months and the government has decided that they will be able to catch up in just one term. The mean score of B- for their KCPE that has been achieved in the previous two years seems very unlikely this year.
We can't wait to get out to Kenya. Seeing photographs is not the same as the real thing. I feel as though my baby has grown up. We have 300 poor children in 11 classes of 25-30. We have excellent teachers producing outstanding results. We shall always need to support the project, providing additional training, salaries for teachers and the feeding programme. In fact, this latter is our most pressing need at present as the trust that had been paying for this has now closed.
It costs £15,000 a year to feed our children, £6 per child, per month and so far we have raised just £9,500 this year so we have a way to go. I shall set up another fundraising page for that but should you wish to make a donation towards this now then any donation made for this project will go towards the feeding programme.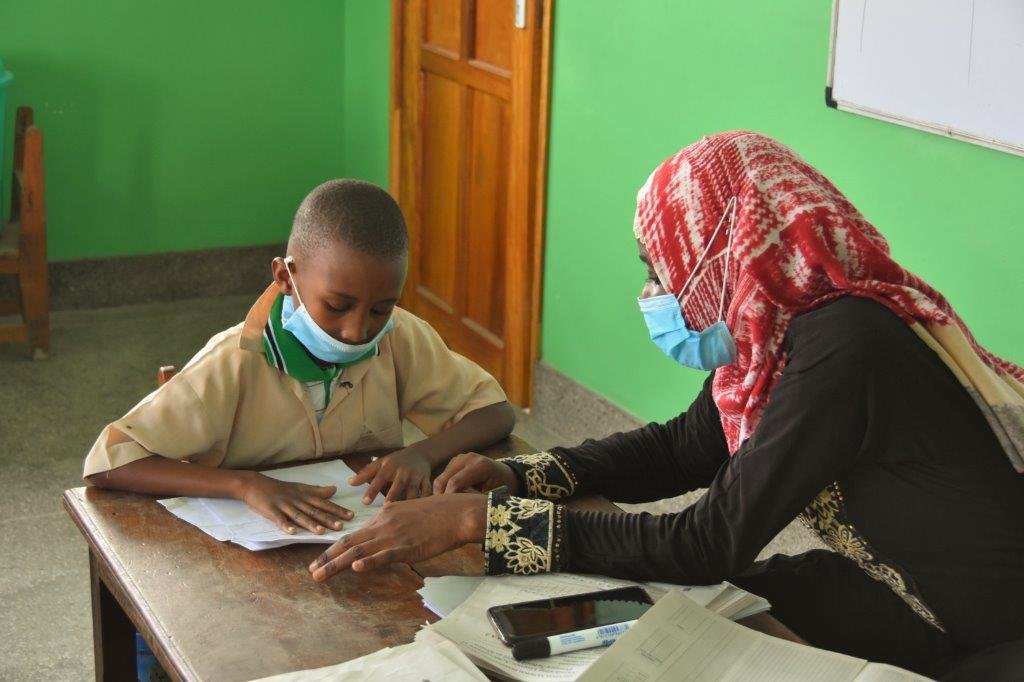 Links: