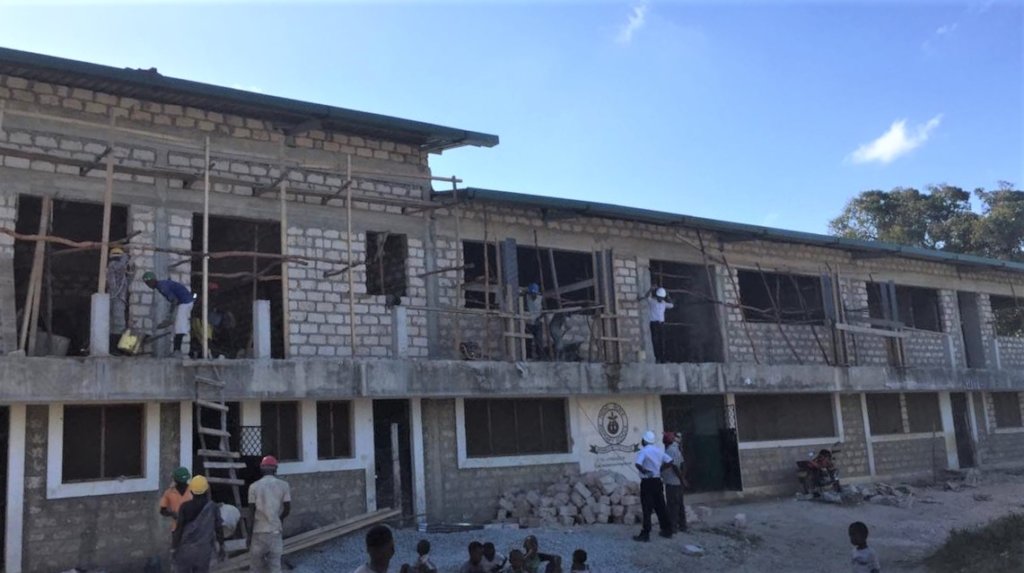 This project has been on this website for eight years now and amazingly, in this time of Covid, we have some very good news! It looks as though our school will be completed by the end of the current year! For those of you who have supported us over the years a huge thank you. In my next update I shall hopefully be able to show photographs of the completed building rather than showing you photographs of a building site.The contractor has a large team working on the building and if we manage to raise the final £20,000 it will be ready by January. This should have been the start of the school year until three weeks ago!
At the beginning of October the Kenyan president was still saying that the children would return to school in January to restart the year that they left in mid-March. Great we thought! We have time to finish the school. Then last week he changed his mind and said that children would start returning to school this week! Just two classes to start with then the others are to follow. He is also changing the school year so that instead of starting in January it starts in June! Even by Kenyan standards this is incredible.
Fortunately Kenya has not been as badly hit by Covid as many parts of the world and no-one in the community where we work has become ill. Normally we would have visited Kenya in September but of course with no-one in school and more importantly the risks involved in travelling we have not been out. The other sad thing for us is that it is unlikely that we shall be able to go out to see the completed school in January because of Covid but we shall of course have photographs and we are so excited! So wonderful to see something you have worked so hard for coming into fruition. This will make such a difference to our families and will of course save us £5,000 a year.
It's been a tough seven months for the community but we have been so fortunate that we have generous people who have allowed us to continue feeding those who would have starved. I suspect that this is not the end though. So little money around. At present we are still feeding 28 families and until the children are all back to school it looks as though that will continue and then of course there will be the feeding programme for their children at least.
We have tried to maintain morale in the school with regular WhatsApps and remote training sessions. The staff have loved this and have sent written feedback. They are also so appreciative that they still have jobs. There have been visits to the school from International Medical Aid who came and showed a few students how to wash their hands before giving the girls sanitary towels. So many private schools have closed, many for good. It will be interesting to see what will happen when there are so many children without schools. The government have suggested that the children join government schools which are already very crowded. Social distancing!!
There has been some exciting news though, like the fact that Birmingham City Football Club have made us their first international charity. (They chose us because of Jude Bellingham of course. You may remember that he is supporting MSP. He is now playing for Borussia Dortmund but was at BCFC before and he is still supporting us.) This could have been a wonderful opportunity but of course no-one can go to watch the game and this means fewer opportunities for fundraising. Keep your fingers crossed for us that this ban will be lifted before the end of the season though I am not holding my breath!
Thank you so much to all those people who have helped us to achieve our goal of building a school. I hope you feel as excited as we do!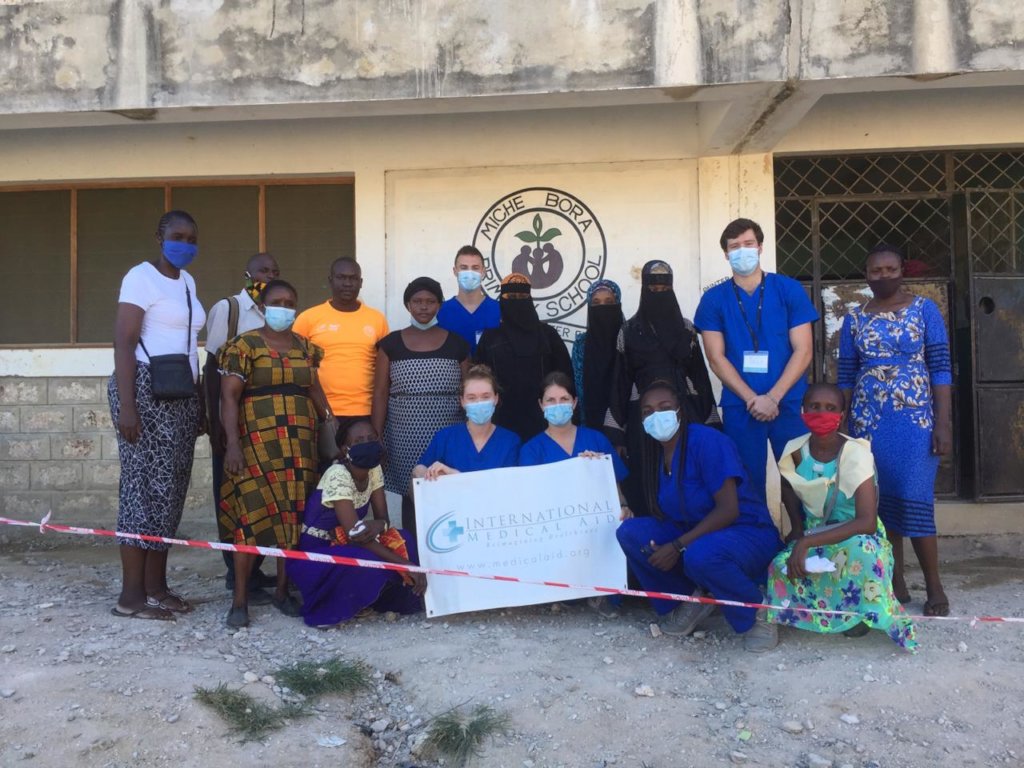 Links: