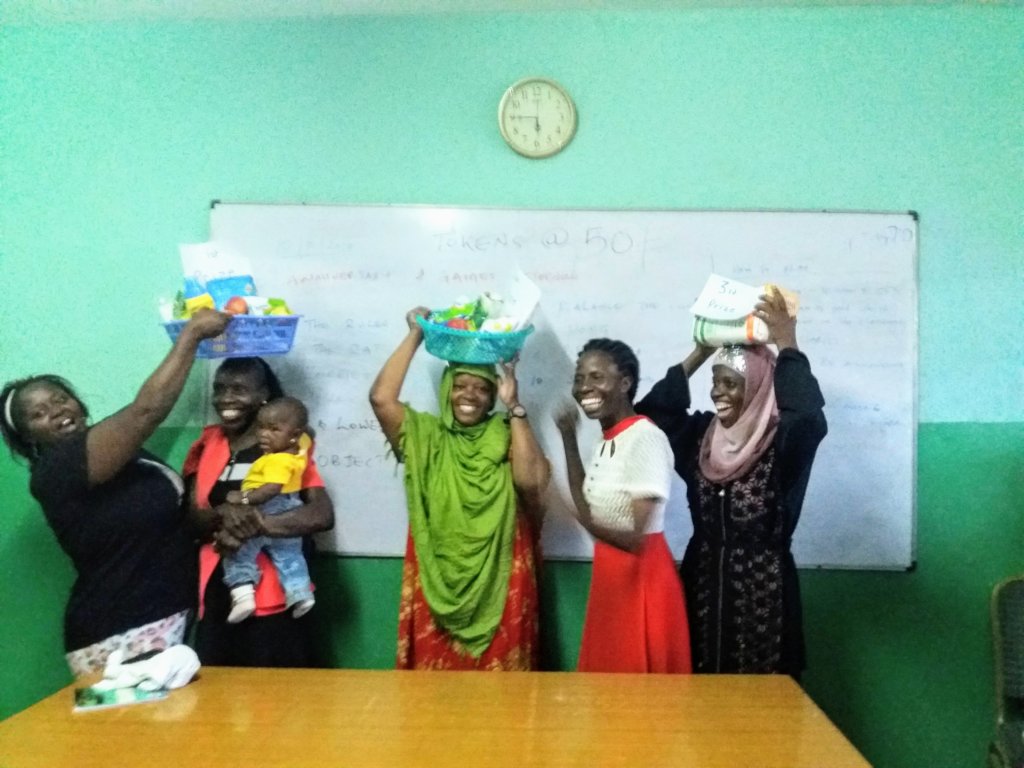 We arrived in Kenya with great news for the contractors building our school. We have half the money needed for six classrooms on the upper storey and they can start building as soon as school closes on 25th October. We are all so excited. When completed all the children will be in the same building and we shall save £5,000 a year in rent.
Some good news for the children too as due to the sad death of a friend we had money to spend on PE equipment which was long overdue. We had put the equipment in the school office and one class of children had to walk past it to go our to play. Before long the secret was out and hoards of children took equipment outside to play. We quickly went outside to retrieve it but not until a couple of photographs had been taken. Next day I bought some equipment for playtime too!
Other great news was a meeting with the parent class representatives. They had requested the meeting because they had issues of course. Their biggest one was about succession as they realised that I would not last forever! They were hugely relieved to discover that we had three young trustees on our board. The best thing was that they wanted to raise money for the school. It will be a small amount but so great that the parents want be involved.
As we were in Kenya at the time and it is our tenth anniversary we decided to support the parents in a fundraising event. Together we organised a games afternoon which was attended by all the parents and some of the community. 1,500 games were played in total and if we had not rung the bell to show that it was over I can imagine it might have gone on all night. I think I can safely say that it was enjoyed by all and even better was the skills learnt by the teachers. Last year I did a training session on organisation at which the teachers clearly learnt little. When asked the next day what had made this event so successful they were able to list all the organisation strategies used. Amazing!!
The Kenyan government have introduced a new curriculum but more importantly they have changed teaching methods to make it much more like the way children learn in most western countries. They did it very rapidly however and many teachers are struggling. Our teachers have been able to embrace it enthusiastically though and are making great progress. There have now been many training days and at the first ones teacher Sophie said to teacher Noelina, 'It's just the way that Rita told us'. Probably the best thing to come out of it is the support the parents are giving us. Many of our mothers did not go to school and have been nervous about coming into school even though they all attend the parents' meetings. Because the teachers have needed practical help to produce resources such as wooden frames for weaving, parents have been able to see how they can support the school.
Our greatest worry is the long holiday which is about to start. It is nine weeks long and for many this means nine weeks on starvation rations. They lose weight in the three week holidays but nine weeks is just too much. Last year we had to provide basic food to some of our families and we shall have to do so again this year. A very expensive thing to do but without this these families would starve. We have raised half the money needed but have to hope we can find the rest before the next month.
We are Rotarians and Geoff has been going to Bahari Rotary Club in Mombasa for nine years. They came to visit the school about five years ago but of course a lot has happened since and they decided it was time to make a return visit. They were very impressed with what they saw and will continue to visit and support when we are in the UK, which is great news. Even better from the children's point of view they came bearing gifts of lollies, rubber mats and flip-flops which they call slippers. I just loved the look on the children's faces when they received their slipper.Getting something brand new is such a treat.
All in all a very successful trip. So much more happened than I could ever put in this update but if you wish to know more and have not already signed up for my updates from Kenya then please do let me know and I shall add you to our circulation list. ritafowler@gmail.com
Thank you so much for all your support. Whoever would have thought when we started with just 17 children and 2 teachers 10 years ago that would have come so far. Certainly not us!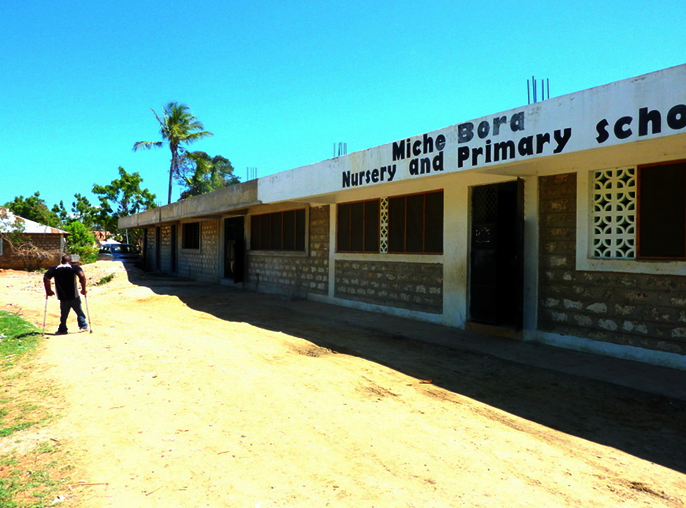 Links: