Project Report

| Jul 31, 2018
What a difference your support has made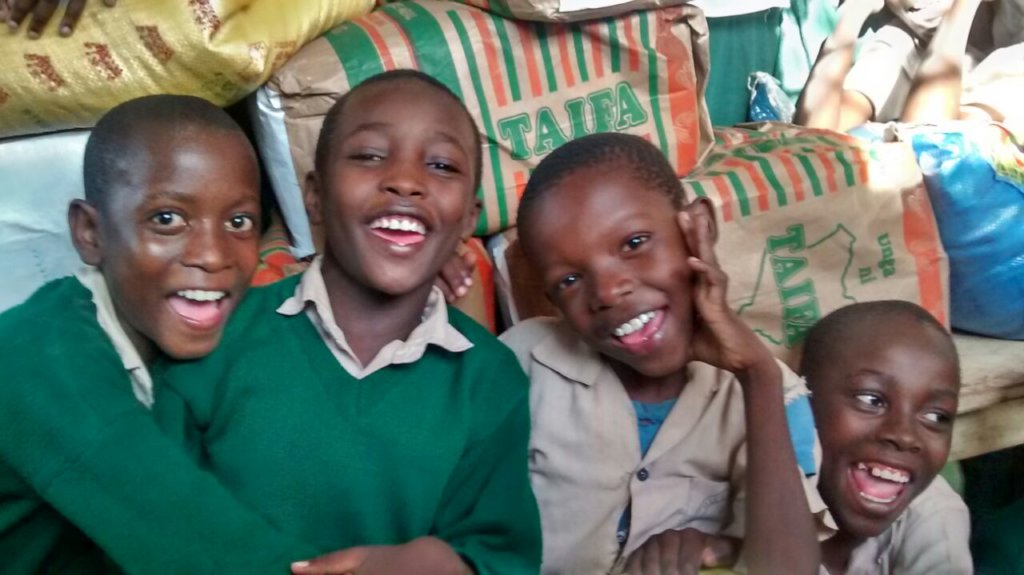 Lots of good news as always. You may remember in the last report I told you about our volunteer Charlie who had made such a difference to our children and teachers earlier this year? Well, this morning Charlie joined at our trustees, meeting as a trustee. She was so impressed by the work we are doing that she agreed to become one of the board. And a very welcome addition she is.
In October, when we shall be in Kenya we have another volunteer coming out but this time a professional photographer. It will be great to get some good photographs. I always intend to take some but I am always so busy that it gets forgotten and then there is a problem when it comes to writing reports!
At school this is an exciting year. This is the first year that we have the entire age range in school. The first group of children taking their KCPE (Kenya Certificate of Primary Education). There will be news of this when the results come out next year. This is also the year when the older children and their teachers are benefitting from a completed ground floor with electricity, running water, good toilets for boys, girls and teachers and a kitchen with a modern ecological stove. Hopefully we shall have the funds to start the upper floor soon. We are so proud of what has been achieved with your help and this seemed like a good moment to let the users tell you what they thought. Below are direct quotes from everyone either in English or translated by the teachers or secretary into English.
Teachers
The electicity has made teaching more effective due to use of laptops and projectors during teaching lessons
The 24 hour tap water supply has improved the living condition in the school in terms of hygiene and health matters.
There are enough separate toilets for both teachers, boys and girls unlike before
The school is now well equipped with a modern library which has created an ease for revision and learning process in the entire school
The classes are spacious thus easy to teach and also creating a high standard of hygiene
The school is giving a high quality education to the pupils from Mgongeni slums and the community at large.
Pupils
We are happy and proud of the new toilets
Happy with the balanced diet food cooked at school.
The library is assiting us to do our studies well and also has improved our revision mode to which we have improved in our academics.
The new jiko (energy efficient stove) has enabled us to have lunch in our locality unlike before when we used to walk to the old school for porridge and lunch. This has really saved our time
We are very happy for the chairs and tables which are not found in any other school in the entire community because others use desks
Cooks
Mustard Seed has done a tremendous support fot the new modern kitchen and more so for the steel jiko which has made our work more easier and efficient.
Parents
A big thanks for the feeding programme. Sometimes children lack something to put in their stomach for breakfast and even for lunch. But no worries ever because Mustard Seed has catered for them.
Thank you for the stationery facilities provided at school because our earnings could not cater for that.
General comment
Thanks for the Mustard Seed Project for the great effort towards all these developments
A recent visitor from the UK
I was very impressed with the work they were doing. Even my driver - who has kids of his own at a fairly expensive private school and took a surreptitious look around out of personal interest - said he thought they were doing really good work.
And from all at Mustard Seed Project
It is a priviledge for us to do the work we are doing but we could not have done it without your support. A big thank you to all of you who have made such a big difference to our people in Kenya. We really appreciate your help.