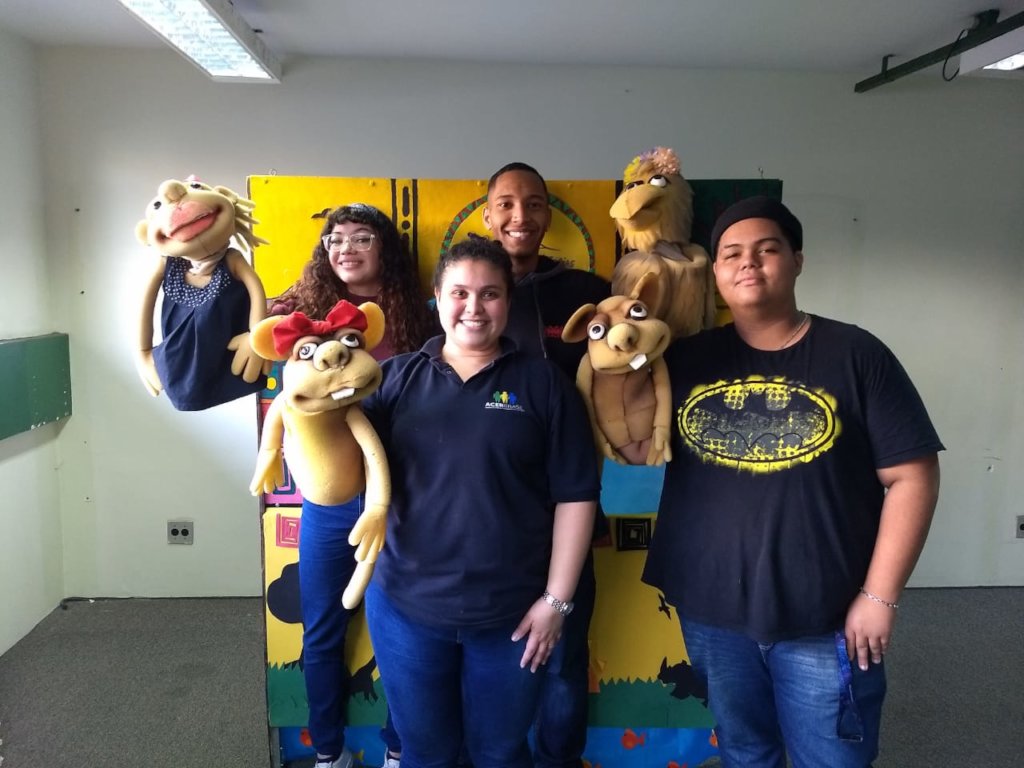 Well over half of the Brazilian population is descended from African and Indigenous peoples but teaching about their history and society in schools only became obligatory for the former in 2003 and the latter in 2008. As such, very few public school teachers know how to deliver teaching in these subjects nor are there many text books which is why we have chosen to focus on these areas for the stories we deliver to the children in schools. As the young reading mediators also have almost no knowledge, we give a lot of training for them to deliver the project with quality.
We interviewed all three of them and here are some snippets:
"The stories about Africa are really great, I'm learning more about African culture and I'm able to share some of what I learn with the children. I'm learning a lot about the history of things and how and where they came from, and especially from great figures like Nelson Mandela, who I have particularly become a big fan of his history, and how a single person can become so important to an entire country." - Ryan.
"Telling stories and learning about Africa is being a totally new and very gratifying experience, I'm really enjoying it, because I believe it's very important for us to pass on this knowledge about a little bit of our roots as well, because Brazil comes down to this briefly: diversity; and the work we do with children, bringing stories inspired by events that took place in several countries on the African continent or in theories and versions to explain why things are, etc., all of this activates and stimulates creativity, knowledge and the imagination of these children, in addition to helping them to have this basic notion of knowledge about the African continent." - Emily
"I think it's really cool that kids are interested in African culture and they're always surprised that there's always a story to explain everything. We always try to bring African books and every Thursday we tell a story and it varies between a week about Africa and a week about Brazilian indigenous culture. What I learned the most from my days here in the project is that Africana culture is very rich and little explored, and children always think it's cool and are very interested in something new that is so different." - Pedro.
Reading the interviews inspires us to cpontinue with the focus we have, confident of its importance to the children and young people.