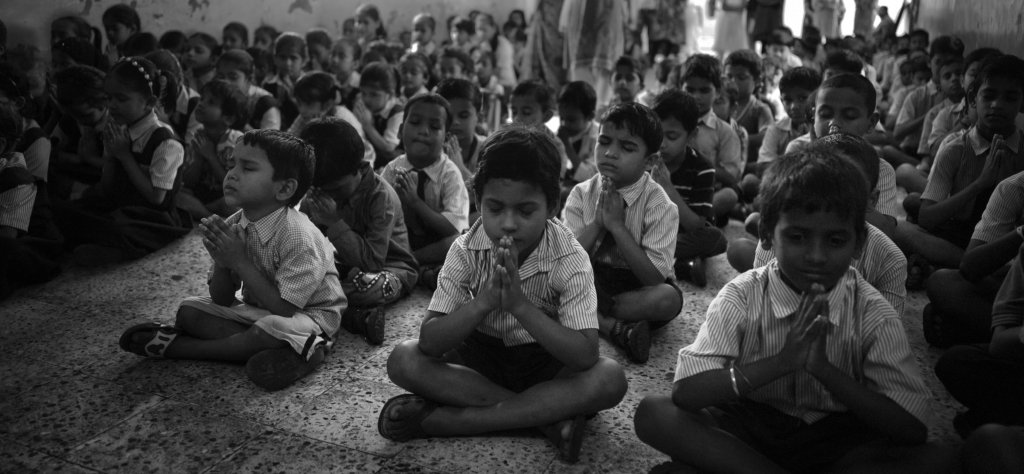 From each and everyone at Teach for India, we wish you a very happy new year! Thank you for being part of our family in 2016. We have valued your contributions, encouragement, support and enthusiasm more than we can ever say. We are all set to embark on the next phase of our journey to reach one million children by 2022! Much work lies ahead this year and we are counting on your support to help us make a difference.
Amit and Hrishikesh are teaching to a class of 3rd Grade students who are not just students but leaders! They are strong change makers, with brilliant ideas which they have already started materializing to improve their community.
Brighton English School is a low-income private school located in Ahmedabad. The community around the school has a diversified population of approximately 100,000 inhabitants coming mainly from three states - West Bengal, Uttar Pradesh and Bihar. The community is facing a dreadful lack of basic human necessities. The area has been a dumping ground for the city's waste for many years now and this huge garbage dump yard, which the kids perceive as a hill, emit pungent gas. There is no hospital around the community. There is no Government school neither secondary English medium school in the community. Most of the students suffer from malnutrition, respiratory problems and skin diseases. Most of the students don't know about their potential.
The purpose of education that Amit and Hrishikesh saw was to create change-makers who could drive a change in making the community a better place to live.
Suzanna who is 10 years old, identified eve-teasing as a concerning issue and is ferociously working to eliminate it. Jannat and Rukhsana are asking questions to the Maulana of the mosque related to equality of rights for women and involving him in creating a safe society for women. Rukhsar and Shoeb teach younger girls self-defense. Soyeb takes care of 8 students after school, revising every day's lessons and is also working in creating resources on iPad such as phonic books, for kids in the community who cannot go to school.
The entire classroom made cloth bags out of waste cloth and distributed them to the people inside the community in order to create awareness on hygiene and minimal use of plastics. The students also took steps to transform the school toilets making them pleasant and training the other students on how to use them and keep them clean.
Some of the projects are so promising they got awarded the I CAN Award 2015. How wonderful it is to see empowered kids using the design thinking framework and driving change in the society, impacting hundreds of life! These change-makers have big dreams and we should encourage them to achieve it, creating a better society and the India of our dreams.