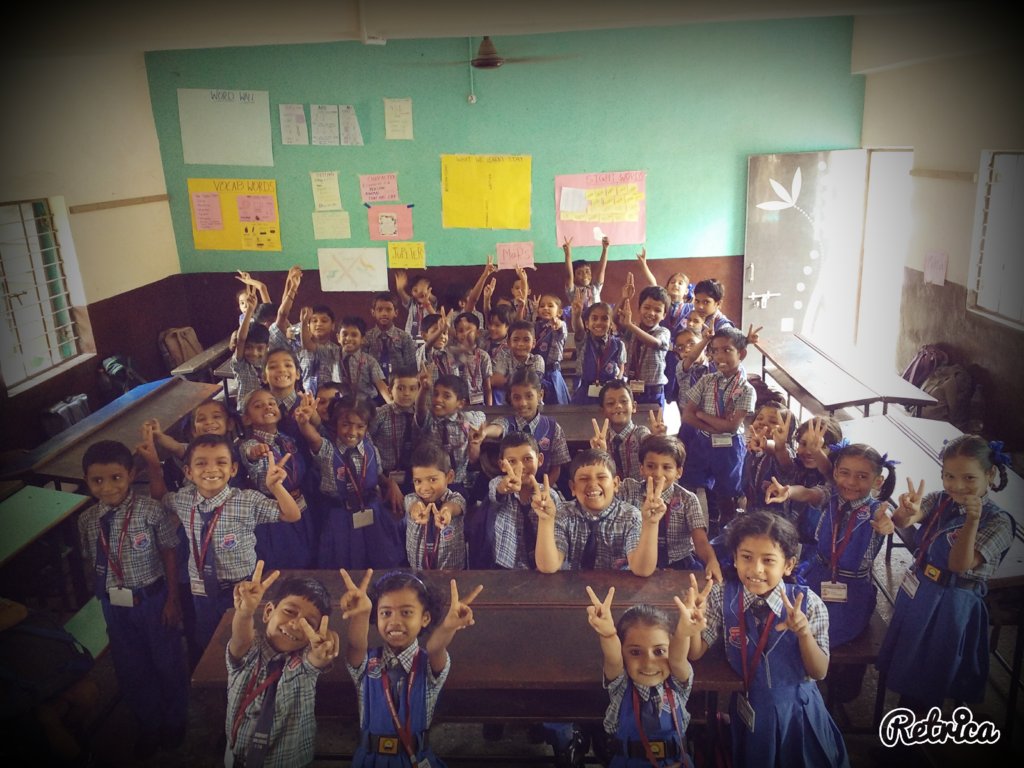 On behalf of Teach For India, I'd like to take this opportunity to acknowledge your overwhelming support this past year. Due to your generosity, we consistently witness the ripples of impact being created within the education sector in India.
Alok is a Fellow teaching a grade 2 class in Bright English School, Ahmedabad.
"I have 26 kids in my class coming from various areas of nearby like Kevdawadi, Jamfalwadi, Khanwadi, Ramol, CTM, Shalimar ki chali and Matrubhakti.
These communities consists of people migrated from majorly from Bihar about 48% and 27% from Uttar Pradesh and rest from Bengal, Orrisa, Maharashtra, Rajasthan and Madhya Pradesh. They arrived to Ahmedabad in search of labor and jobs to serve their families. With time passed by, they have wonderfully accepted the Gujarati culture and evolved accordingly.
The places where they live are void of good sanitation, sewage system, cleanliness and roads. These kids, in every monsoon, face lot of diseases and sufferings due to mosquitoes and cloaking of water in those areas.
One of the boys in my class, Rahul*, who always used to do mischief in class and hits kids around. He was energetic, smart and disobedient in the beginning of my fellowship. Now with gradual change, he has shown a drastic change and now he has became a discipline monitor in class. It was him who was not able to read even 3 lettered words in June at the time of beginning of the year assessments. Now with proper training and method of learning, he has started reading story books and also involves his family members in reading books. Not only in reading, Rahul* has performed extremely well in Math and Reading comprehension too. He has now transformed into a boy who understands why not to hit anyone and he is now a person who teaches not to hit anyone. He has created a sense of possibility."
Rahul* and many other such students across Ahmedabad are redefining possibilities for themselves.
We're also happy to announce that in 2015 alone Teach For India received 5 awards recognizing the impactful work that we do every single day. We're so grateful for the consistent support, it has enabled us to build Teach For India into the institution it is today.
*Name of beneficiaries changed to protect their identity.