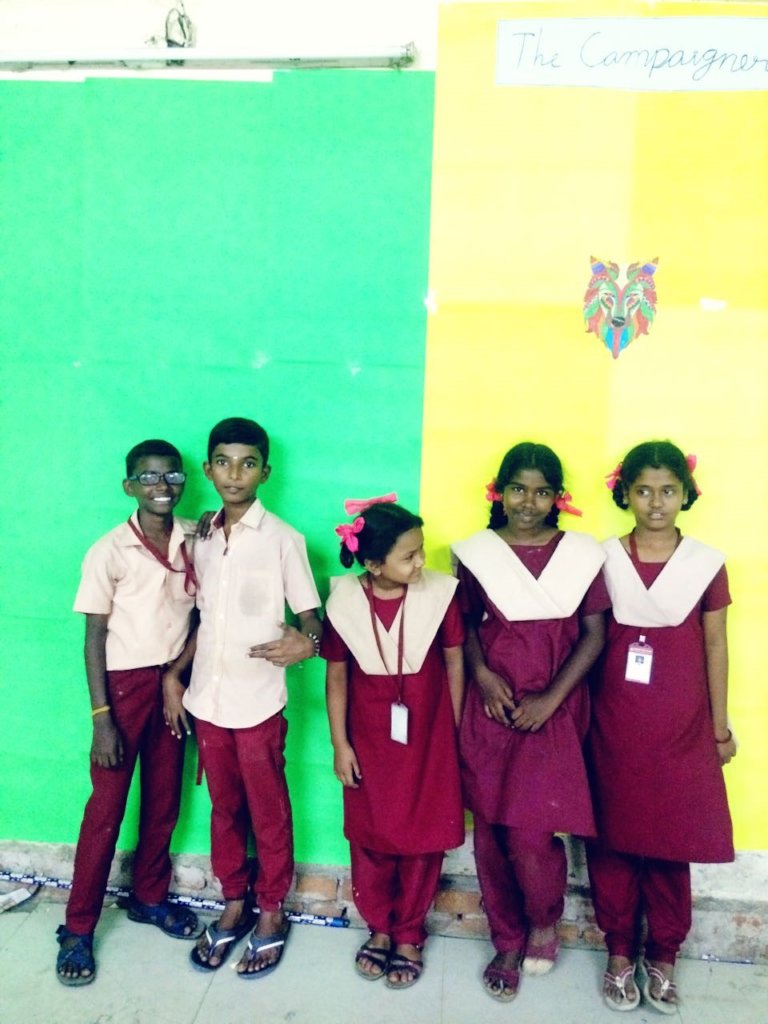 All the Fellows of Teach For India, evolve through their leadership journey with the students. They strongly believe in the potential every child to attain an excellent education and deliberately work with a vision and a set of values which is required by the context of the classroom, school and community.
Here is a narrative from our Chennai Fellow Sabarish in the second year of the journey with his students.
Elaborate your Fellowship journey in the past 3 months (April-June)? What are some of the highlights?
During my Fellowship journey, I have realized that violence is a major issue in the community. The children are at the adolescent age and see their seniors as role models and start behaving like them. Over the past 3 months, I have fundraised INR 1,80,000 for my classroom and renovated the classrooms completely. We have also conducted theatre workshop for the students. Two of my classrooms where I teach, have the different set of interested students, and their key aspiration varies.
7A - Campaigners. Motto: 'What we don't know, we learn; what we learn, we express.'
Classroom space was created aligned with the motto. Respect, Curiosity, Creativity and Hard Work are the core values of the classroom. Going for community visits helped me understand the context. I feel the values are key which will result in the students who graduate to work effectively to improve the community.

7B - Wonder Superheroes. Motto: 'With great power; comes great responsibility'

The nature of the classroom is creative. They have the ownership as a core value which motivates the students to take care of their own learning every day.
We also conducted a one day workshop with Theatre Nisha which helped the students. The class of Campaigners also interacted with Captain Varun from army through the video call. The children learned a lot of things related to their passion because of the opportunity.
What are some of the challenges you faced on your journey? How did you overcome them?
One of the potential challenges in the community is that as most of the parents earn daily wages, they are unable to spend quality time with their children even though they are highly invested. I'm planning to call the parents after the classroom space is set. Also, I'm planning to leverage Nam Kural as a platform to empower the parents. This will help us build the support system, to create a collective space for learning.
What are the achievements of your students in the past 3 months (April-June)?
2 of the students one from Class 8A and another from Class 10 got selected to Wings to Fly and visited NASA from the school
Values & Mindsets improved for all the students. Half of the children were able to accomplish their goals on following values
A project on the interaction between the students and professionals from different walks of life was implemented with the vision of providing exposure to the students.