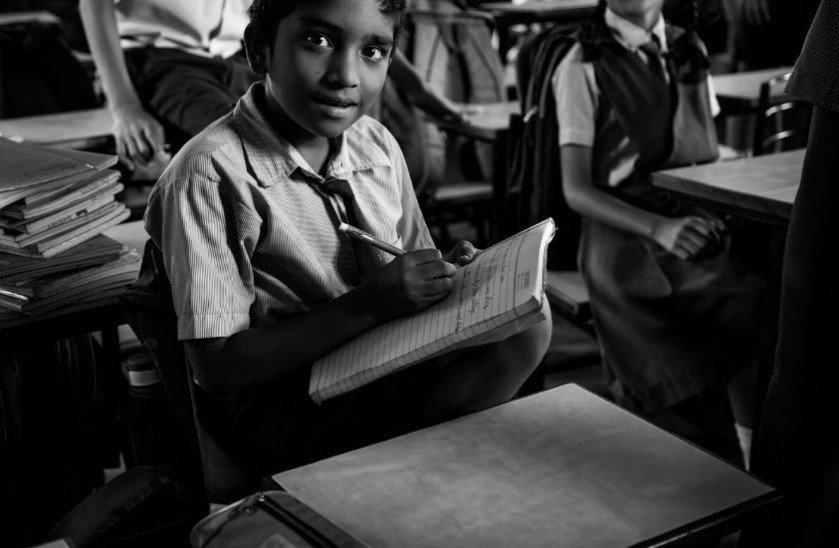 Joshua a Teach For India Fellow talks about how education is the root of all social good and is grateful to those who support education for children.
He says, "I left my editing job in Chicago and came to India. I come from a family of teachers, my father taught special education in the Chicago public schools, and my sister is a teacher and alum of Teach For America. I decided to follow their path because for me, education is the root of all social good, for better and for worse."
Into the second year of his fellowship and now with a class of 61 students from the sixth grade, he shares his vision for their future, "I want my students to become citizens of the world, or at least to understand their place as members of a global community. Beyond that, this year I especially want to leave them equipped with the social and emotional skills necessary to lead fulfilling and healthy adult lives." To that end, Joshua began working on a social/emotional learning curriculum with his students. He conducts "circle time" or small group discussions, where the students freely explore issues around emotions and adolescence. They were able to have discussions about catcalling (sexual harassment on the street) and also gender roles.
Joshua says, "In other discussions we've looked into managing anger and learning self-control. I've also multiplied the number of my community and home visits this year, which remains one of my favourite parts of the job." He believed that getting to know the students and their families' dovetails nicely with his emphasis on mental health and emotional skills as most this would help understand their behaviour in class.
In academics Joshua has tried to focus on reading and writing, especially creative work. The students read Dr. Seuss in class for the first time and the children of all abilities enjoyed it.
This journey becomes difficult as Fellows have to balance the requirements of the low-income private school with other challenges along the way but Joshua and the students navigated through that together.
He now ends his journey as a Fellow saying, "I want to thank you for your help and let you know that it means a great deal to me that donors like you are so engaged and interested in transforming the lives of these children."