Project Report

| Dec 10, 2018
Year's End ROI: The Women we Serve, Our Growing Footprint and Project Success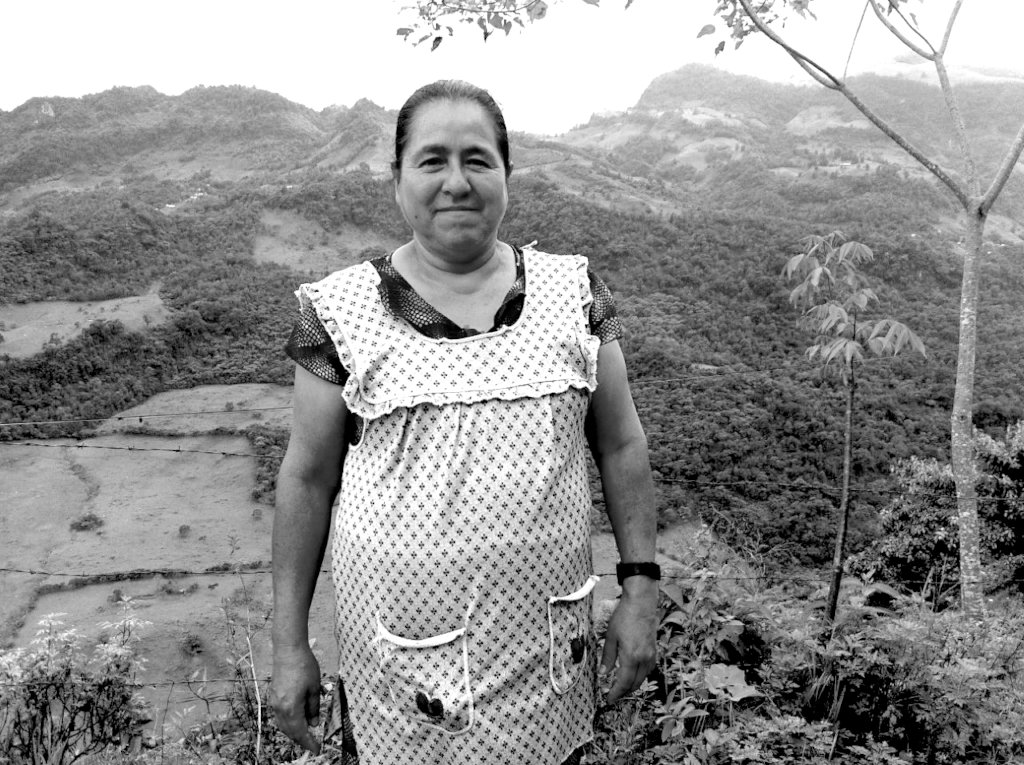 PSYDEH finishes 2018 strong and looks to 2019 for more progress creating lasting communities of change.

Since our 3rd quarter report,
women partners start to tell their stories.
PSYDEH was chosen as one of GlobalGiving's top 15 NGOs committed to impact in 2018.
2016-2018 project success leads to new exciting work in 2019.
THE WOMEN WE SERVE

Guillermina writes,

"I left school and started doing housework at the age of eight. With my being one of 16 siblings, there wasn't enough food to eat nor money for education. Some of my siblings studied until high school, but I didn't. My parents said the school was too dangerous for me. At the age of 20, I married a humble man dedicated to farming. He studied until the third grade in primary school. I had 4 children to whom I have dedicated my life to help them get ahead. My oldest daughter studied until the first semester of college but then quit; I could not support her anymore and my husband did not want to support her. My other three children studied through high school but no further. They saw that they had no chance to pursue a profession and decided to cross to the north, where they now make their lives and have become parents, too. With my children off leading their own lives, I used my free time to study primary and then secondary school. I've earned my certificate. Now, I like to teach others what I learn with PSYDEH, to give support to those who need me."

Guillermina's story is one of 20 narratives PSYDEH helps to create with women leaders of our partner NGO network. Why? Stories bind us, they define who we are and what people think of us, and what we think of ourselves. We connect, collaborate, and make fairer, more inclusive societies through the compelling stories we weave, knowing that the most personal is the most universal.
Thanks to your investment in PSYDEH, our novel storytelling initiative will end with:
women like Guillermina presenting their stories before 100s of people at the 5th Regional Forum in spring 2019, and
these stories highlighted on the women's NGO's pages in PSYDEH's website.
This work, and the other key elements of our project — embroidery initiative, NGO strengthening, and seed fund — will be completed by April 2019, just in time for women and their organizations to use the fruits of this work to strengthen their chances of securing funding from the new Mexican federal government.
GROWING FOOTPRINT
End of 2018 bears exciting tidings about PSYDEH's growing brand.
GLOBALLY, (1) we have just been chosen as one of the top 15 nonprofits in GlobalGiving's network committed to sustained impact in 2018. To be chosen as the only Mexican NGO on the list, from among hundreds of NGOs around the world, is seen by PSYDEH as the greatest of honors. (2) We continue to explore a multi-year collaboration with the Hamburg, Germany based Lemonaid & ChariTea Foundation. (3) We look to leverage our partnership with USA-based professionals of the global Dentsu Aegis Network into a 2019 collaboration with their Mexico-city based colleagues.
NATIONALLY, (1) we wrap up our three-year term as Hidalgo's only NGO representative to the Consejo Consultivo, the citizen board advising the government on indigenous community development. Among the national policies for which we've pushed is Mexico's first national institute to guarantee rights for indigenous communities. (2) We now explore with GlobalGiving's Mexico representative a seat on their new national leadership council of high-performing NGOs.
PROJECTS BUILDING OFF THE OTHER
PSYDEH just finished our first project with a national institute focused on fighting corruption (INAI) — another great opportunity to use our scalable program to make a sustained impact. Here, we are one of 22 Mexican NGOs across the Republic promoting knowledge and activism around the rights to access public information and to the protection of personal data. Why? For PSYDEH, these rights are the keys to citizens exercising all other rights. See HERE our short film promoting these rights and this project.
By design, this 2018 project and our nationally recognized 2016-2017 work strengthening women's participation in Mexico's democracy has led to PSYDEH being chosen for a new project to strengthen women's leadership in electoral processes in 2019. We are stronger together, especially when strategically smart!
LOOKING FORWARD
Our 1st quarter 2019 report will celebrate PSYDEH's:
first animated lesson in Spanish and English,
current USA Fulbright colleague Mahathi Kumar,
revamped website, and
continued success in the field.
¡Felices fiestas de México!
Links: