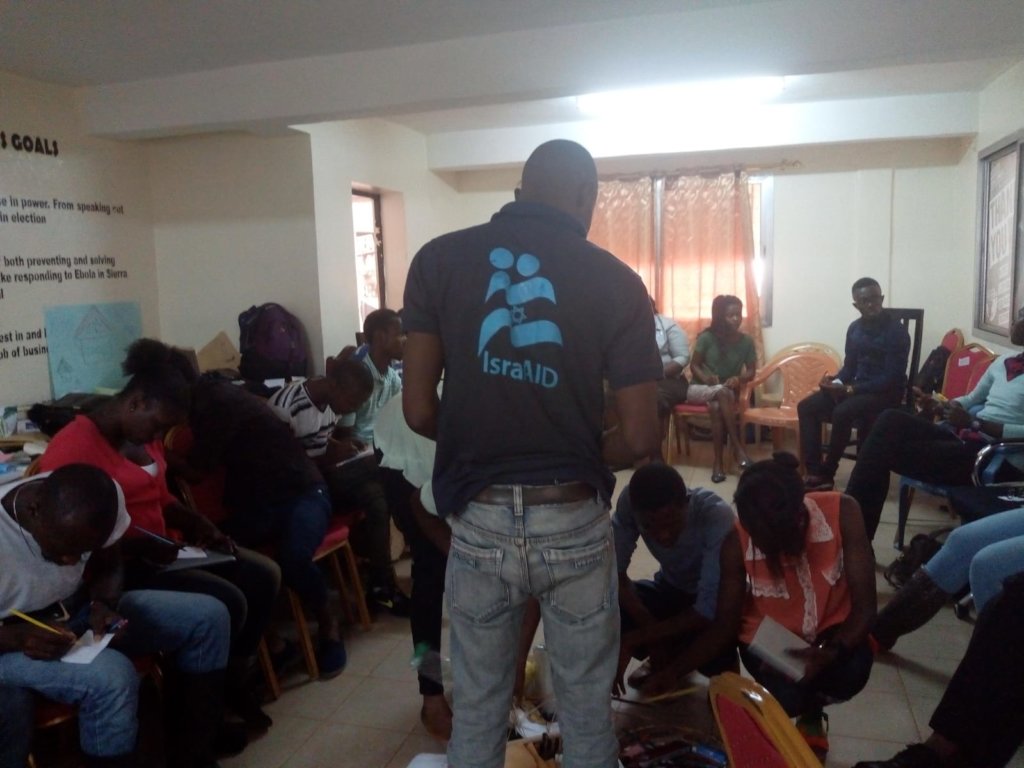 Sierra Leone was hit hard by the 2014-2016 Ebola crisis, with over 14,000 cases resulting in nearly 4,000 deaths, and a profound effect on the psychological wellbeing of survivors, their families and their communities. In August 2017, just a year after the country was declared Ebola-free, Freetown was hit by heavy rainfall, leading to massive flooding and mudslides. 6,000 people were affected, with over 1,100 reported either dead or missing. The worst affected were from some of the same vulnerable communities, who had been greatly affected by both the Ebola outbreak.
In order to build the strength and resiliency of these communities, IsraAID Sierra Leone has selected a group of 30 young leaders, aged 18-28, for training in providing psychosocial support in emergencies and reducing the risk of disasters in their communities as part of the new Freetown First Responders program. The group began their training program in July.
The participants come from Kamayama and Kaningo in Freetown, which were hit hard by last year's flooding and mudslides, and are learning the tools and skills need to strengthen community resilience ahead of the rainy season, with its potential for repeated flooding and disaster.
The Freetown First Responders will share their knowledge with their communities, training further young people, and assess both the physical and mental health needs of their communities. The Freetown First Responders program is supported by community leadership, ensuring that the newly trained young people are empowered to use their skills to help build strong, resilient communities.
Thank you for your generous support, which makes this possible! More updates to follow ...