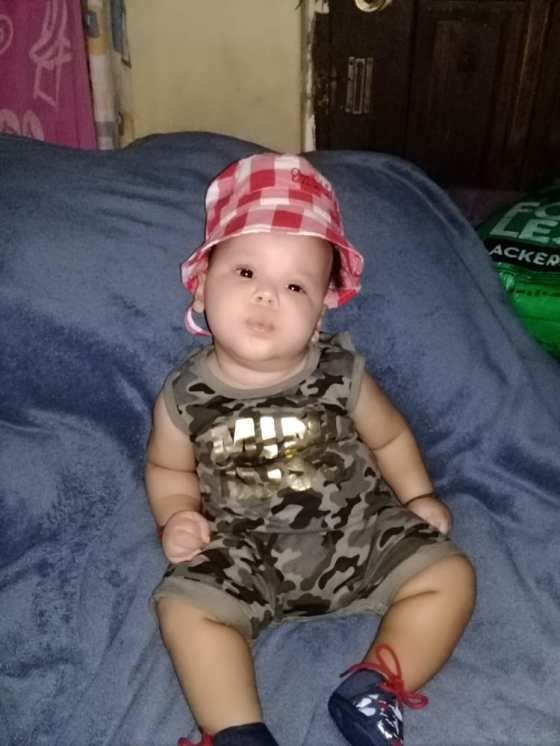 A new year has began and it is still as strange as 2020. I don't think anyone of us would have believed we would still be living in the time of a pandemic that has changed everything we do. Our work however continues and as the number of COVID positive cases increase we are seeing more and more people we know and love succumb - colleagues and friends. It truly is a daunting time and we continue to serve our patients as we have always done just with s few additional items like PPE.
Despite this crazy time I wouldl like to tell you a positive story about Baby S – positiviely negotiating the health system. We first met this precious chap when he was admitted to hospital with severe pneumonia requiring oxygen. He was 11 months old. His life had already been really difficult with numerous admissions and no real underlying diagnosis. His doctors were worried about the long term.
His journey started with a difficult birth resulting in a 6-day hospital stay. His swallowing was never great and he just didn't grow well. At the age of 2 months he was admitted again with an airway obstruction. The infections recurred and referrals to specialists continued.
Despite all the setbacks and mom being counselled that he might not survive on more than one occasion, Baby S will be 2 years old next month. He is a happy little boy and the light of his mother's life.
This family are not on a medical aid but the child has received the best possible care in the state sector. His mother is relentless in her energy arriving to every appointment on time and enthusiastic. His medical team is made up of everyone you can think of!
Speech and language therapist
Physiotherapists
Occupational therapists
Dieticians
Social workers
Audiologists
Radiologists
Ears, nose and throat specialists
Orthopaedic surgeons
Neurosurgeons
Dermatologist
General paediatricians
Genetic specialist
Paediatric Neurologists
Paediatric surgeons
Palliative care team
And of course the countless nurses who have provided love and care at every clinic and hospital admission.
No one really knows exactly what Baby S has, but he now has a PEG (feeding tube directly into his stomach) for feeding and has started to grow and gain weight. Our role in his journey has largely been to hold his mother's hand as she navigates their way to find the balance between the stress of hospital as a special needs parent and the joy of being Mum to this beautiful little boy.
We are grateful to still be able to be a part of these families lives despite the madness that is going on around us. Thank you all for your continued support. I hope you all keep safe until we next meet.