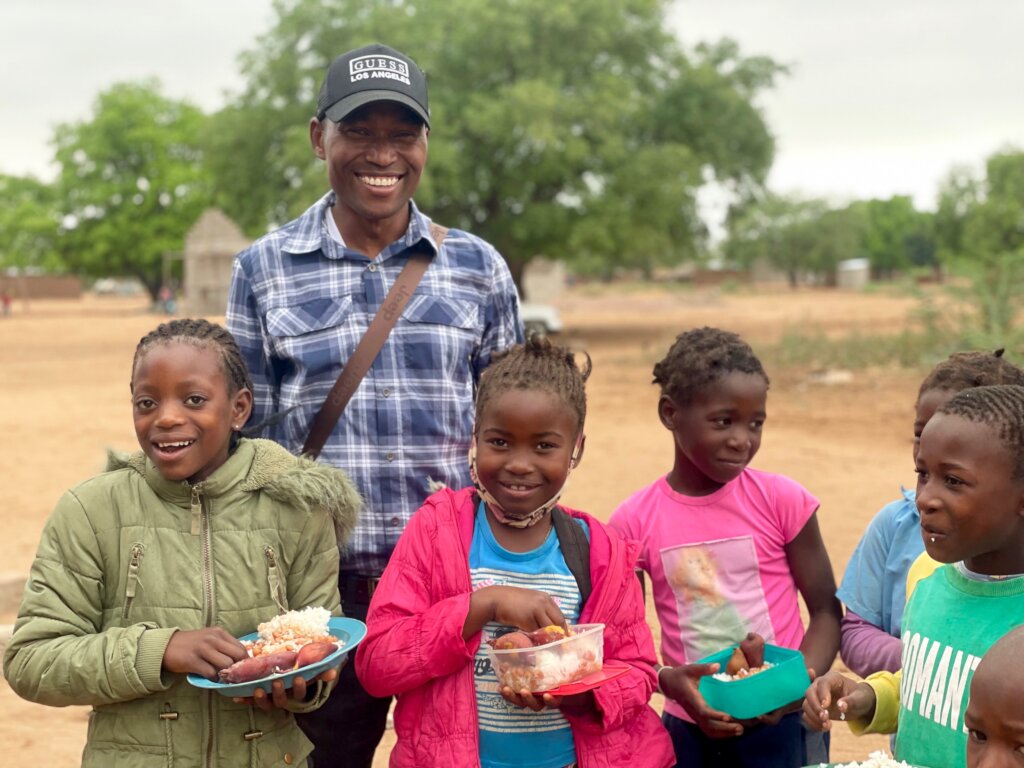 Happy Holidays from Mozambique!
As we reflect on 2021, we are so grateful to have had tremendous support to provide more school meals than ever. We served school lunches to 1,858 primary school students across seven schools, and in the second half of 2021 we also managed to extend our program to two new community preschools as well, bringing the nutritional and educational benefits to almost 200 younger kids.
Teachers told us time and time again that the school lunch program really helped bring kids back to school after the pandemic interruptions of 2020. It was always a joy to see the students running to the lunch line every day at noon. We are happy to be able to provide something that the kids can count on each day. We also take great pride in serving high-quality and delicious food, meals that we would happily serve our own children. Each day the cooks prepare hot meals using fresh and nutritious ingredients, bean stews with vegetables, peanut curry, and chicken, often served with a side of orange sweet potatoes and beets!
What's more, since we buy as much food as possible directly from local farmer groups, we have also been able to further the impact of our resources to generate income for families in the community. By working with the Mozambique School Lunch Initiative, these farmers are able to access improved inputs like tractor services, irrigation, and better seeds, all of which helps them increase their production so they have more to sell to the school lunch program. It is a win-win strategy, and a core part of our approach to reducing hunger and alleviating poverty in rural Mozambique.
All of this work is a team effort. The leadership team, cooks, teachers, and farmers are always in communication, constantly coordinating all of the pieces necessary to ensure that the kids get the meals they deserve. That's why, ever since we started serving school lunches in 2016, we haven't missed a single school day. The generous donations from our supporters make our work on the ground possible, and we thank you for being part of our effort to ensure children have the nutrition they need to grow and learn.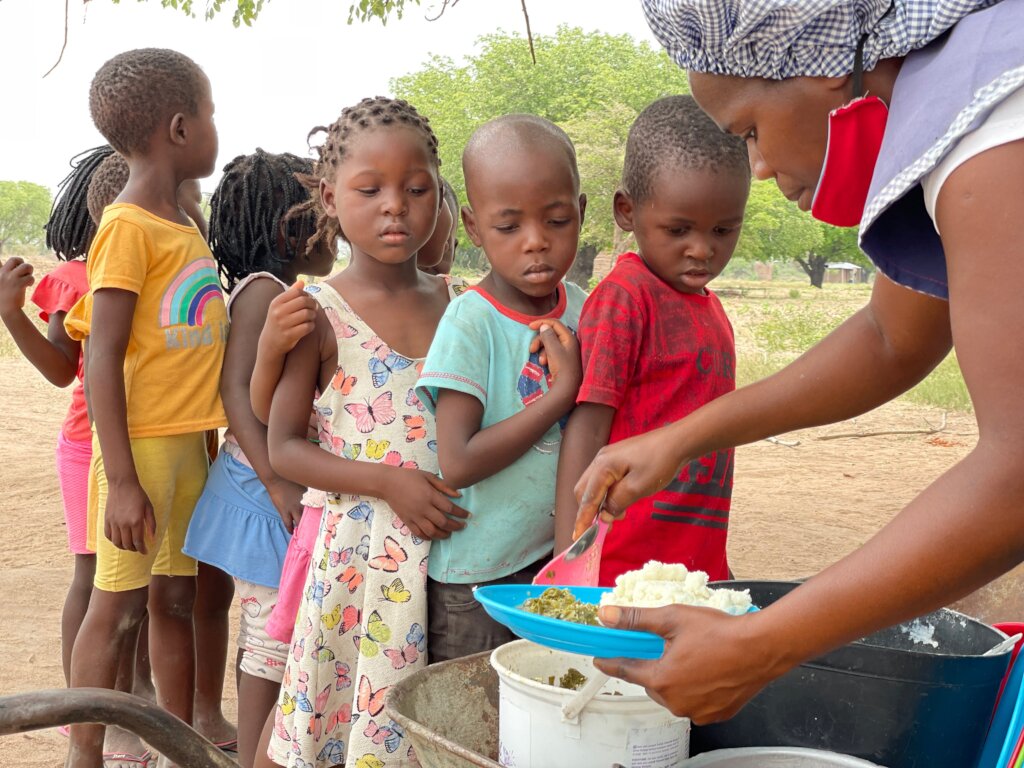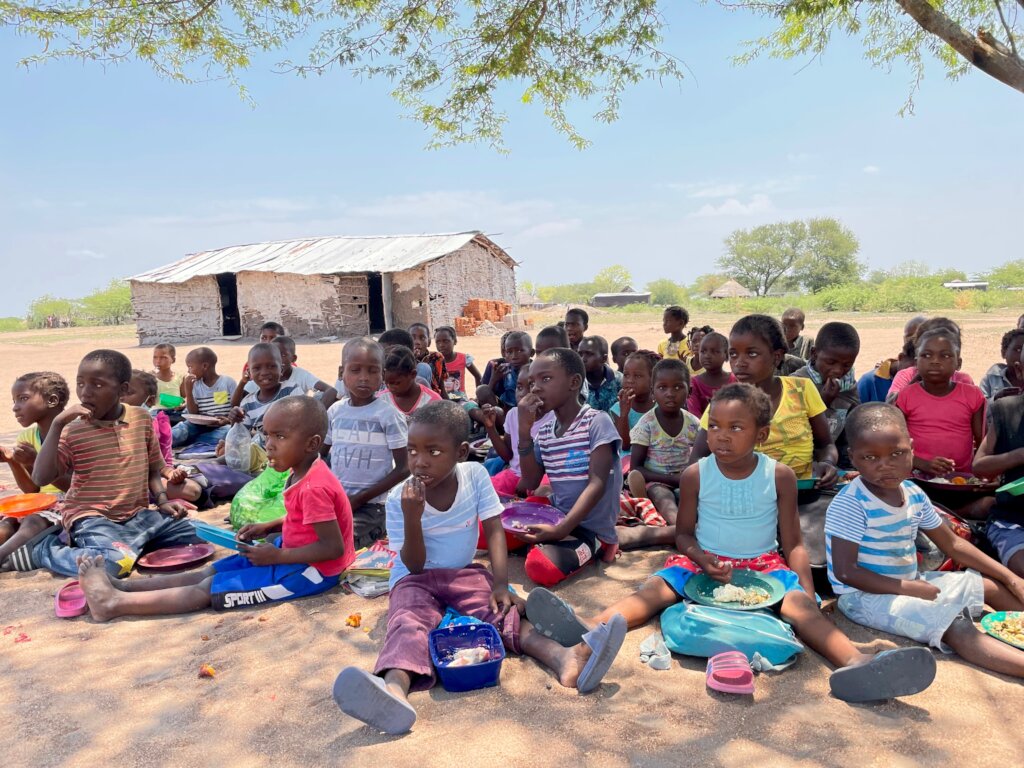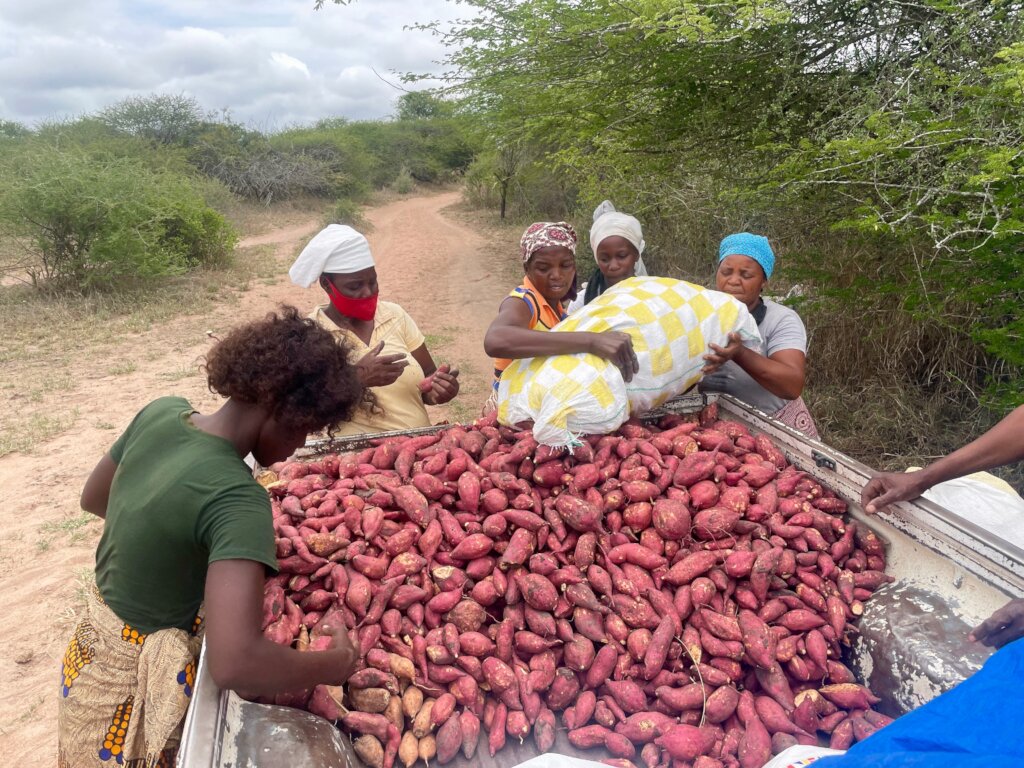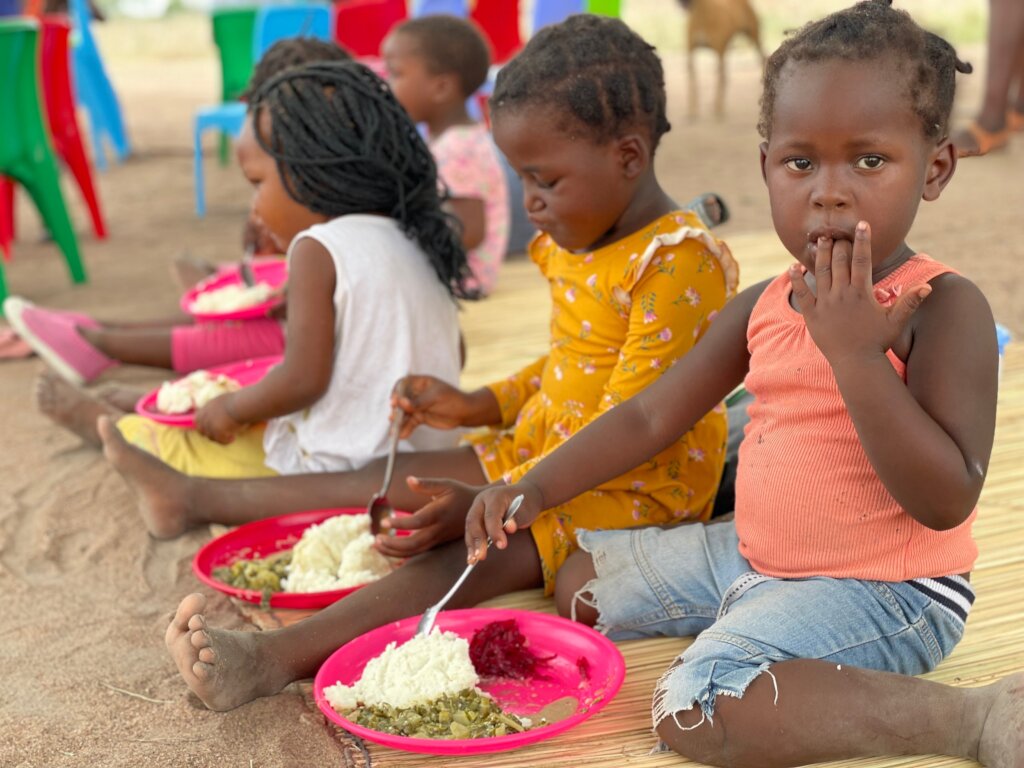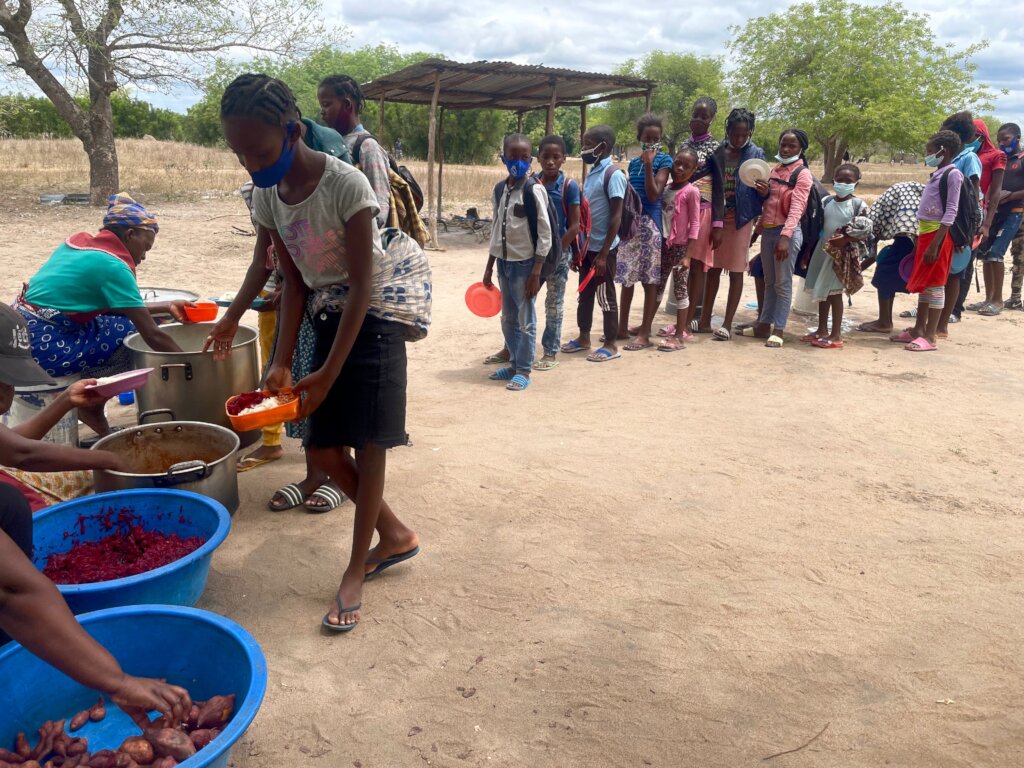 Links: