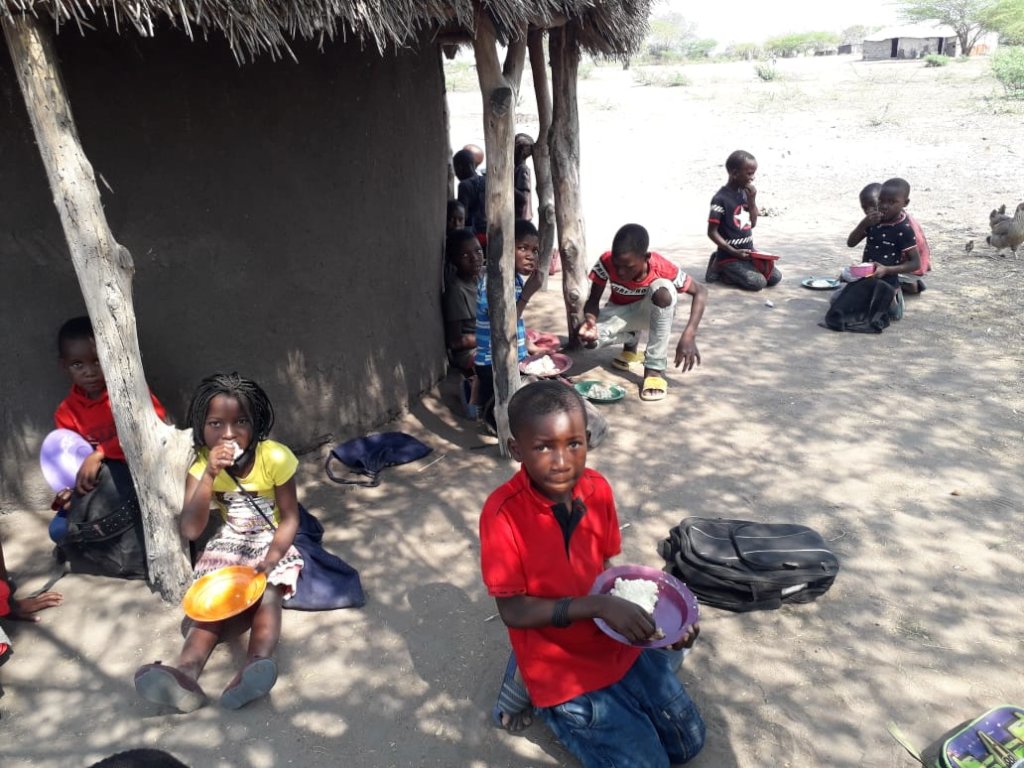 1,858 -- that's the number of school lunches served daily by the Mozambique School Lunch Initiative this year. Each morning, the cooks rise early and start boiling water, chopping vegetables, and measuring pounds of beans to prepare the school lunches. With their dedication and consistency, we are very proud to ensure that kids have a school lunch every school day without fail. The lunches are served hot, and are prepared from fresh ingredients, many of which come from the local farmers in the surrounding village. We care about kids' nutrition, and we care about doing things right.
Due to the ongoing hardship caused by the COVID-19 pandemic, the school lunch program continues to provide an important safety net for kids who might otherwise face hunger or malnutrition. They might also not attend school as frequently, jeoporadizing their education and their long-term future. Instead, what we've seen with the school lunch program is record attendance rates. We are hopeful that this enthusiasm for learning will help kids recover from some of the lost schooling of 2020.
In addition, over the last several months, we have seen record production from our farmer groups, who have been harvesting and selling beans, tomatoes, kale, beets, and onions. All of these foods go straight into the school lunches. This means that for every donation, there is a double impact: it buys school meals for students and it provides income for farmers. That's a win-win from our perspective!
Lately, we have also been very encouraged by the support we've received from the local communities where we work. For example, a women's farmer cooperative in Bombofo village harvested and donated, free of charge, cassava and collard greens to feed more than 300 students at their local primary school. In another community, Chate A, the community pooled together resources to buy the materials for and build a small storage shed and kitchen for their schools' lunch program. These instances reinforce the community-oriented focus we take at MSLI, and makes us feel that we're all in this effort together. Thank YOU for being part of that effort as well!