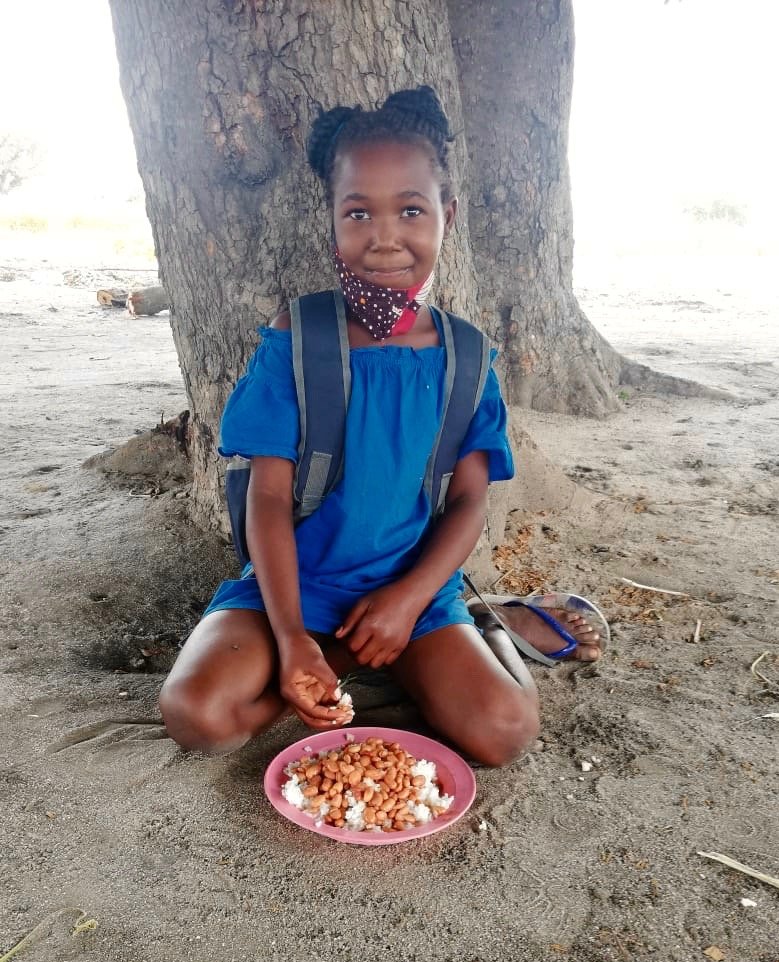 After exactly one whole year of schools being closed, March 22nd, 2021 marked the first day of schools reopening and the start of the 2021 school year in Mozambique! The Mozambique School Lunch Initiative is excited to be part of the effort to get kids back in the classroom and ready to learn. This means a delicious school lunch of course!
Thanks to the generosity of people like you, we are now serving more kids and schools than ever. This year, our program has expanded to include a seventh school – Chate A Primary School. This school has 595 students, bringing our total up to about 1,800 from just under 1,200 in 2020. We are really happy to be able to expand at such a critical moment and serve school lunches to more kids.
In addition, in order to address the needs of younger children, next month we are launching community preschools alongside two primary schools where we currently serve school lunches: Duvane and Bombôfo. We expect to enroll 200-300 preschool students, ages 3-5 years, across these two schools. The preschool will help younger kids develop the key skills they need to be ready for school. This is especially important in rural areas of Mozambique where many kids grow up without any exposure to the Portuguese language – which makes it really hard when they get to first grade and all school instruction is in Portuguese (the national language of Mozambique). And of course, the preschool kids also get a delicious and nutritious school lunch each day! We are hoping that by reaching these younger kids, we can go even further to prevent early childhood malnutrition.
This means ~2,000 school lunches will be served to kids each school day this year! Thank YOU for supporting the Mozambique School Lunch Initiative and making this happen.
We are also continuing to support local farmer groups to grow and sell the food for the school lunch program. This generates income for farmers and their families and provides fresh, quality food for the school lunch program -- a win-win! This year we are working with 51 farmers who are producing beans, peanuts, sweet potatoes, beets, kale, tomatoes, onions, and more! For the first time, this year we have a chicken coop run by 5 farmers in Bombôfo village. Ever since we started the school lunch program in 2016, "Chicken Day" has always been a favorite among students, so we are excited about this new component of our program.
The opening of schools and the re-start of our school lunch program is not without ongoing challenges in the face of COVID-19. Schools are taking additional health and safety measures and our school lunch program is adapting as well. But with a can-do attitude and the support from many, many people, we are excited to do as much as we can to help kids in Mozambique get the nutrition and education they need to grow up strong and smart. Thank you for being part of our journey!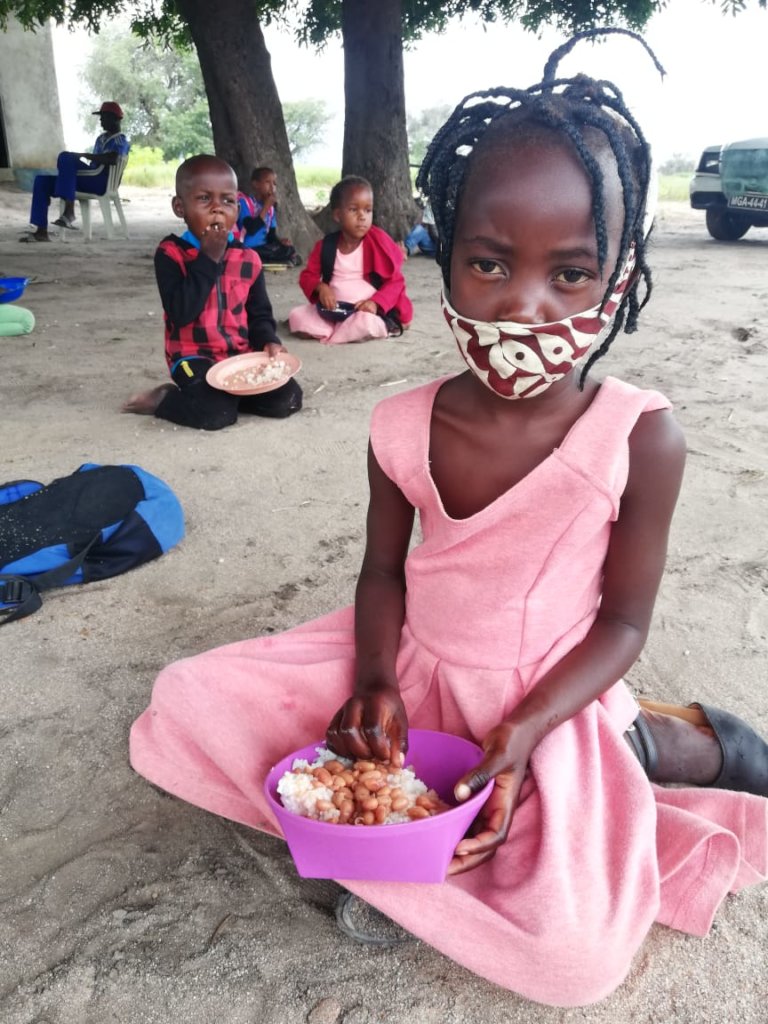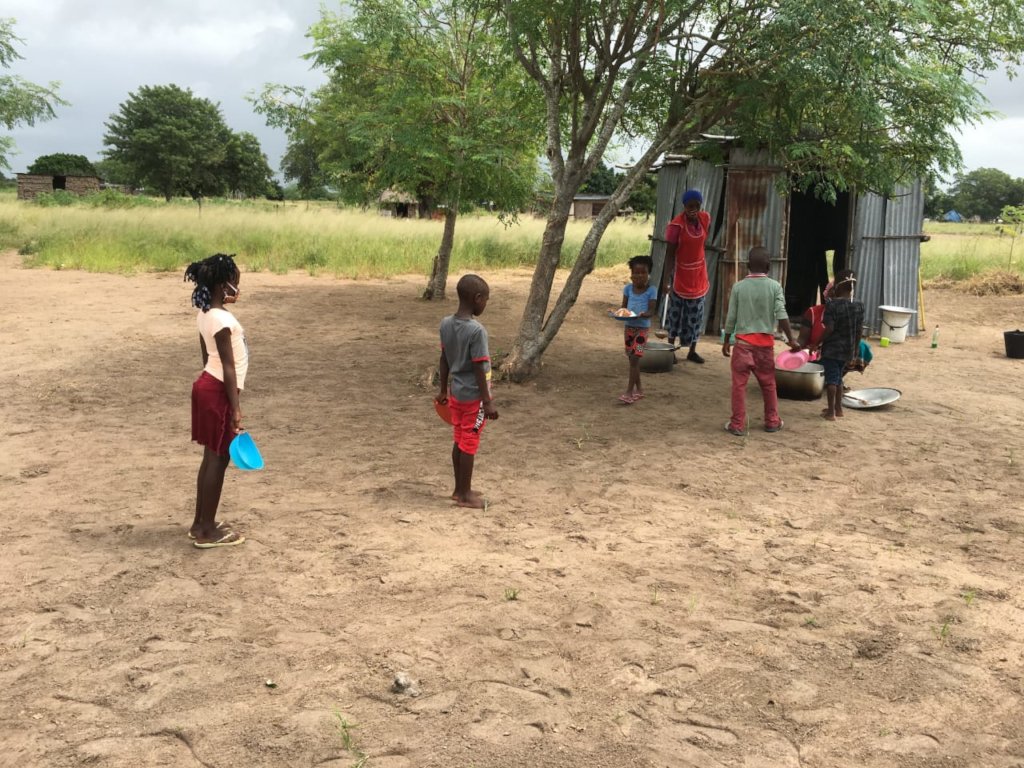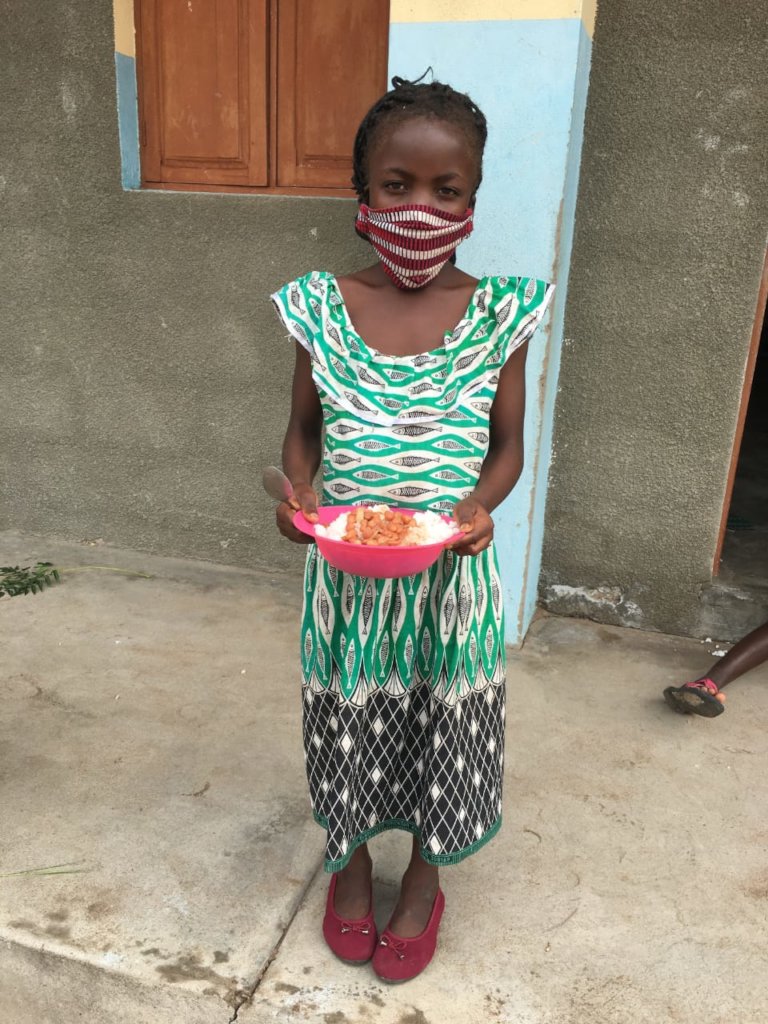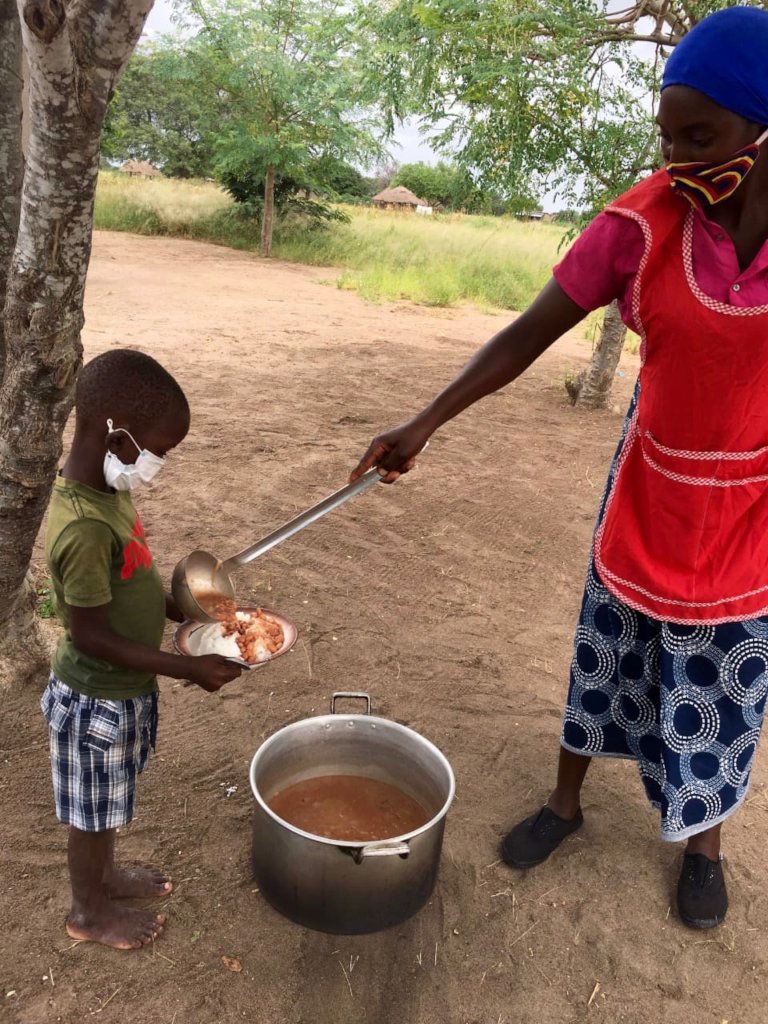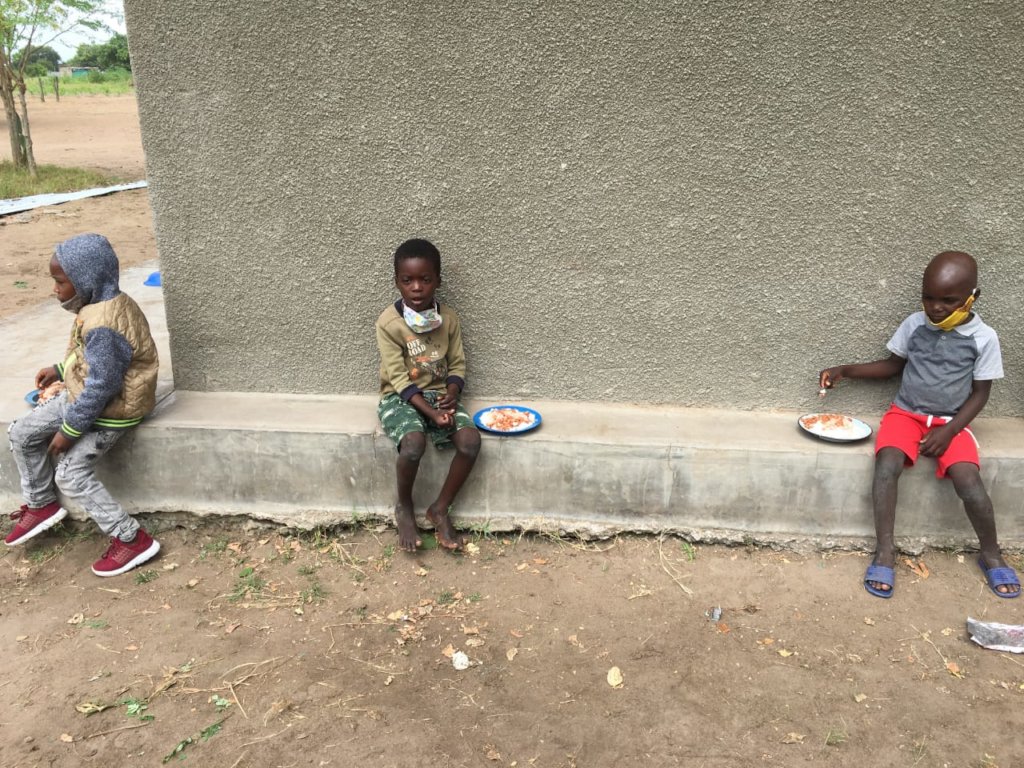 Links: