Project Report

| Sep 20, 2023
Latest news from our outreach program!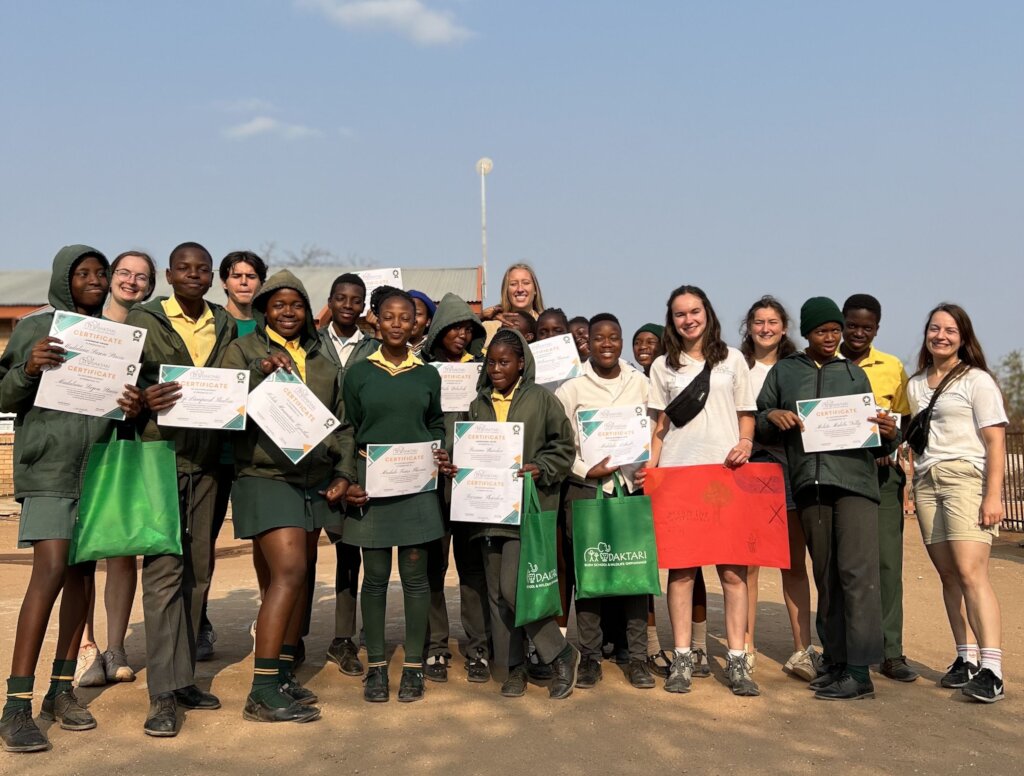 At DAKTARI Bush School and Wildlife Orphanage, our mission extends far beyond the confines of our sanctuary. We believe in the power of knowledge and the transformative impact it can have on individuals and their communities. Over the past several months, our Outreach Program has continued to thrive, bringing valuable knowledge and experiences to local schools and communities. In this report, we're excited to share our accomplishments and ongoing initiatives.
ECO CLUB: Empowering Young Conservationists
The Eco Club is our main community program. Twice a week over a 6-week period, we welcome our students after school hours to deepen their understanding about the environment. All Grade 9 students are welcome to attend the Eco Club and have to commit for the full teaching cycle. During the reporting period, we collaborated with Leoma School and with Lepono school (for the first time).
Leoma School (Two Groups):
In this school, 32 students divided into 2 groups participated in the ECO CLUB. The program concluded with an inspiring end-of-class ceremony, where students proudly presented their work in front of their classmates and parents. To reward the dedication and enthusiasm of Leoma students, we organized an educational tour at the Hoedspruit Reptile Centers, deepening their understanding of reptiles and their vital role in the ecosystem.
Lepono School (New Addition in August):
We expanded our reach to Lepono School, welcoming 22 students to our program. A closing ceremony took place on September 20, marking the culmination of a long journey filled with learning and empowerment.
OUTREACH CAMPAIGNING: Fostering Awareness
In addition to our ECO CLUB activities, our Outreach Program extended to Maatla School with an impactful campaign focused on wildlife crime and poaching: 59 enthusiastic seventh-grade students took part in the course. Our aim is to engage with a younger public to ensure a personalised follow up and long-term positive impact on the environment. The campaigns are a way to widen our impact to the surrounding communities.
DAKTARI's Outreach Program is a testament to the transformative power of education and community engagement. We are grateful to our supporters for making these initiatives possible and for joining us in creating a brighter and more sustainable future.