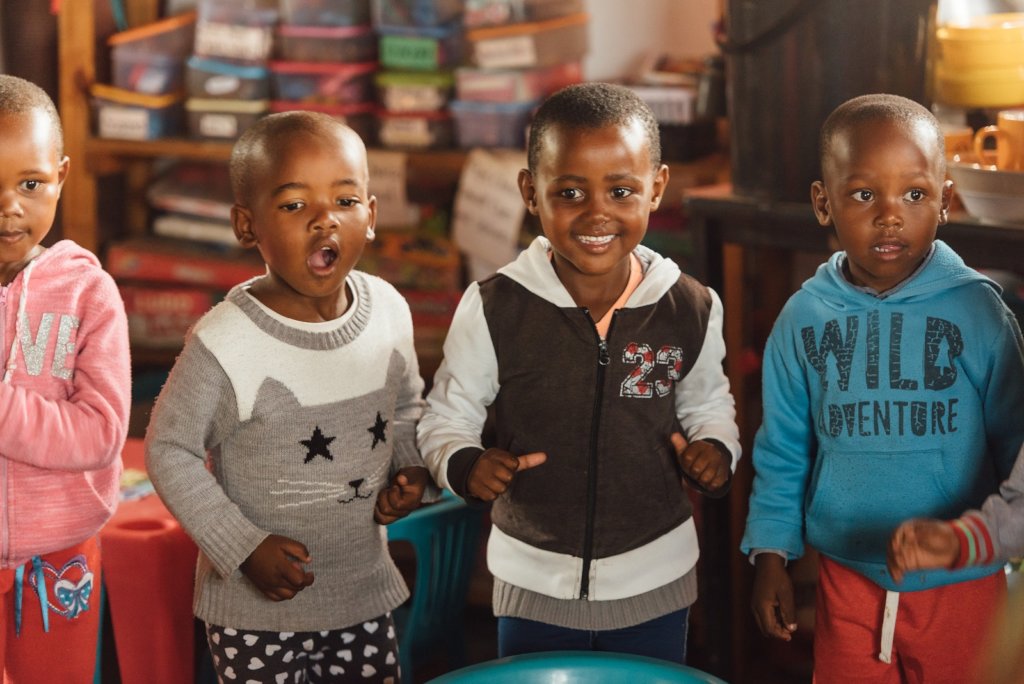 Education Center Progress Report
The Education Center provides quality education and healthy nutrition for 200 children in Mankosi.
As the world changed when Covid-19 arrived, people in our community were also suddenly thrown into a completely new way of life. This was scary and unprecedented, yet this is the type of thing TransCape is constantly preparing people. Our education center was able to give the children the skills to cope and to thrive despite challenges that life inevitably throws their way.
All ages are cared for through our Preschool center which takes care of children age 4 – 7 years old and our After-school enrichment center for Grade 3 to 9. We also provide scholarships for older children to access good education in the bigger centers like Mthatha.
After-school Enrichment Center
The education center closed due to Covid-19 at the end of March 2020. We re-opened the Afterschool program on the 1st of August 2020. We made sure that all the teachers and students are safe by providing masks and visors and disinfection spray. Social distancing is difficult in the little classroom but Andisiwe our headteacher made sure that the pupils are spaced 1.5m away from each other when learning. The After-school Enrichment Center helps the pupils to improve their English and Maths. Andisiwe also incorporates the Arts and Crafts in her lessons to enhance creative thinking and boost inspiration.
Preschool Centers
The Preschool centers opened their doors on the 12th of October again. The teachers and parents decided to admit the Grade R classes only. These 6-year-old children will have to pass their assessment at the end of 2020 to graduate and go into Grade 1 at the local Junior school, Sikhoma.
90% of brain development takes place before the age of six, making these the most important years for adequate nutrition, support, and stimulation. At TransCape ECD centers we offer a curriculum that stimulates development from early on in a child's life and we have seen notable results. Nolutho, Nokubonga, and Ntombovuyo our ECD teachers are champions in creating a supportive learning environment. Not only do they teach the kids basic literacy skills and Maths but also integrate the development of social-emotional skills.
The graduation celebration will take place in a small circle this year on the 8th of December.
Interviews and admission for the new year start on the 30th of November for 3 days.
Scholarship Program
The scholarship program selects promising students from the Afterschool enrichment program and provides them with the option to go to a better school in town to do Grade 10-12 and one tertiary year. In 2020 we have 4 students.
Gcinakazi and Masithembe started their first-year scholarship year, with TransCape, in January 2020. It has not been an easy year but luckily the school we chose for them is a private school and they were able to open up earlier this year in July 2020 again. Due to the social distance regulations, the students attend only 3 days a week, alternating with other students to prevent overcrowding in the classrooms. TransCape made sure they are equipped with a smartphone and data to stay in contact with their teachers and receive lessons, learning material, and feedback on their off days. Masithembe's hostel gave us problems as the matron decided not to cook for the children anymore. Masithembe has to organize his food now and we are scared he will live on unhealthy fast food. Our project manager Andisiwe is busy looking for an alternative option for him.
Abonga is doing Grade 12 in Dalindyebo High School in Mthatha. He had it the worse in that school, as it was continuously interrupted by Covid-19 regulations, strikes, and fights between the teachers and the government. Grade 12 is his final year in school and he is busy writing exams. We can just hope that he has managed to catch up on all the subjects. TransCape has provided him with extra funds to pay for extra classes.
Sibusisiwe is studying Public Management in the TVET college in East London. She is doing her 3. Semester and this will be her last year with us, as a scholarship student. The college resumed classes on campus on the 29th of June 2020, after a long break due to Covid-19. She has been studying hard and we are sure she will pass her exams again with flying colors. At the moment she is busy writing her final exams.
We are so proud of our staff and pupils to have survived this difficult year of 2020.
We would like to express our gratitude to all of you. We understand that funds are a problem all around the world right now. Thank you for your selfless support and care for our kids in Mankosi!
Lots of Love and have a blessed Christmas!
Yours Astrid