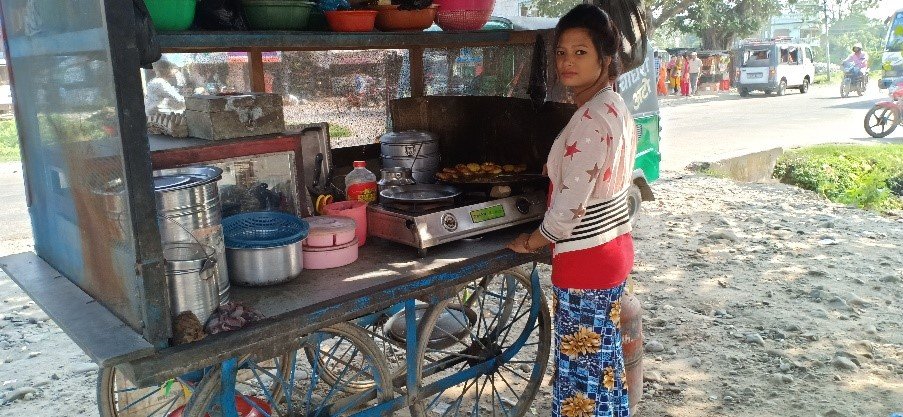 Now 21, Jyoti started working as a Kamlari (indentured child servant) when she was only nine years old.
In her own words:
"I worked as a Kamlari for 3 years until I was rescued by NYF. After rescue I studied through grade 10 with support from NYF. After grade 10 I could not do further studies. I was not sure what I would do for a living. I then heard about the vocational training opportunities by NYF through their staff and attended one of the orientation sessions. During the orientation I, along with so many girls like myself, found out about different trades that we could learn and do business in. This gave me immense hope. I chose tea and snacks business training. After the one month training and practice I opened my own food stall. I received a food stall and supplies to set up the business.
The business is doing very well now. With the income I have also been able to pay some debt that we had taken for building our house. In the future I wish to expand the business and open a restaurant.
I am immensely thankful for this support which has given me so much hope for life."
--
With your generous support, NYF's Vocational Education and Career Counseling program provided training to 340 youth like Jyoti in the last quarter.
The trades included Industrial Training, Electrics, Plumbing, Carpentry and Wood Turning, Welding and Steel Fabrication, Food Stall Management, and Care Giver Training.
107 trainees completed the training in this reporting period; and of them, 60 are already employed while the rest are seeking employment.
Thank you for helping capable Nepali youth train for a brighter future!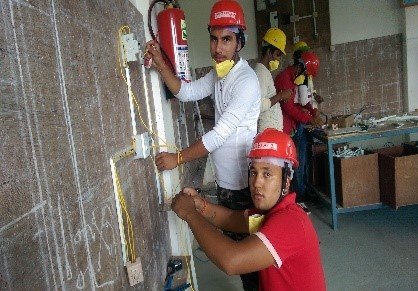 Links: