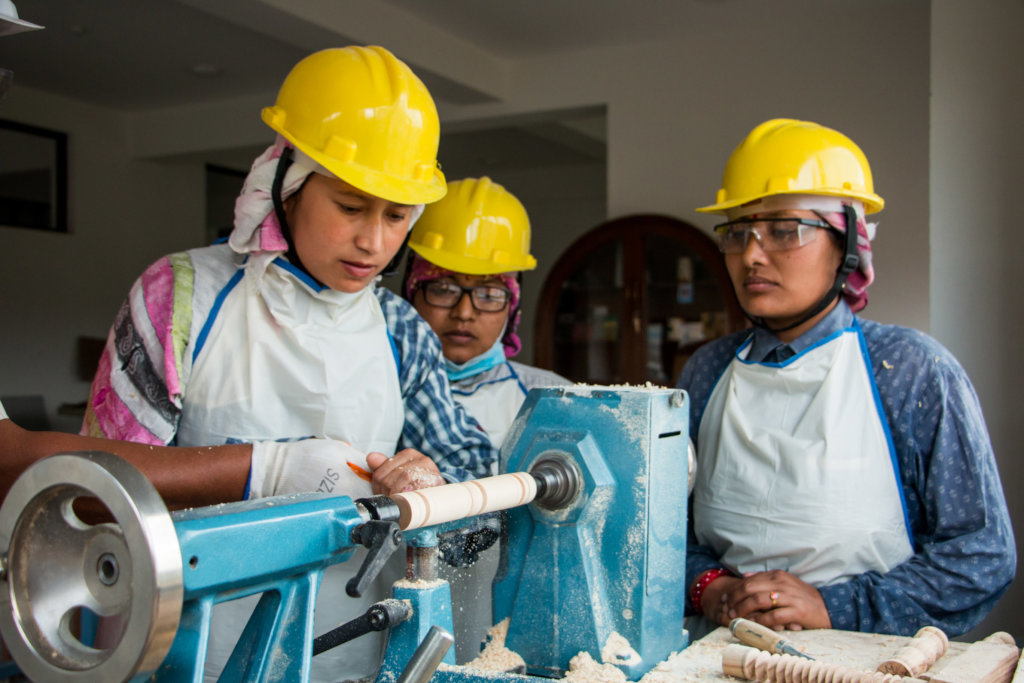 In Nepal, the unemployment and underemployment rate hovers around 50%, yet 94% of Olgapuri Vocational School (OVS) graduates so far have been able to land jobs.
The consequence of the high unemployment rate is that Nepali men migrate for jobs, most to the Gulf countries. The social consequences of this migration are enormous – wives separated from their husbands for years, even decades, and children growing up without their fathers.
The shocking unemployment rate is due in substantial part to the fact that Nepalis do not have the skills to fill the available jobs. There are well-paid openings in the construction trades, but not enough carpenters, electricians, and welders to fill them.
Excellent vocational training is imperative in Nepal, and OVS was established to serve that need. Initially, NYF is providing first-rate training to 320 carpenters, welders, plumbers, and electricians a year. Because of the 2015 earthquake, which destroyed hundreds of thousands of structures, such skills are in high demand.
These well-paying jobs are traditionally held by men, but NYF is encouraging and training women to fill these positions as well. Of the first handful of women who have been trained at OVS as carpenters, electricians and plumbers, all of them have found employment.
It's the generosity that you share that helps make it all possible! Dhanyabad!
Links: