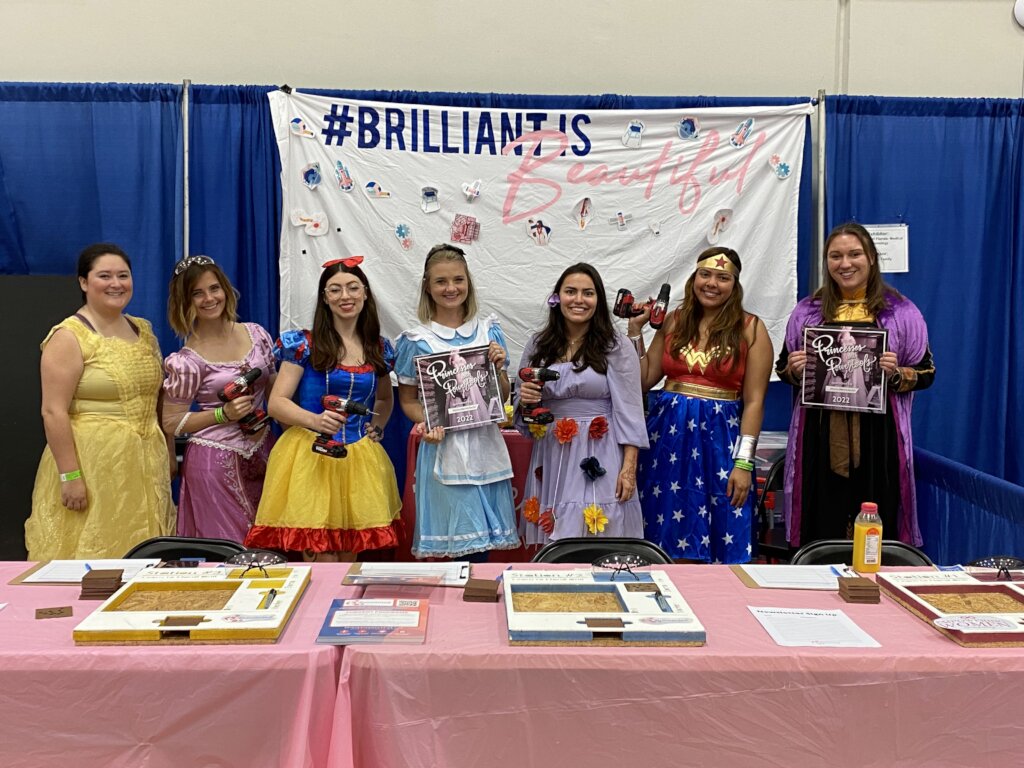 Welcome to 2022!
Reinvented Inc. has officially entered a brand new year and we are so excited to share all of our plans with you!
So far, we've started off the year strong! We released our latest issue, sent Galentine's Day Cards to women in STEM all over the country, closed out our Princesses with Powertools 2022 Calendar donation program, and held our first in-person Princesses with Powertools event!
Reinvented Magazine published our tenth issue in January featuring founder and tech entrepreneur Naomi. In celebration of National Mentoring Month in January, this issue included multiple articles related to how to find a mentor, how to maintain a relationship with your mentor, and how to be an effective mentor. This issue also included another DIY, this time walking our readers through the science behind bath bombs.
We also closed out our 2022 Calendar donation program. We are so excited to announce that our calendars went to classrooms all over the United States where over 28,000 students will see them and be inspired by our princesses every day. We also attended the Indian River STEAM Fest in Vero Beach, FL where our princesses had a booth. This was our first in-person Princesses with Powertools event of the new year and our princesses taught 180 students how to use their first powertool over the course of the day. Plus, nearly 70% of those students had never used a powertool before meeting our princesses!
Finally, to celebrate Women's History Month we are gearing up for the release of our eleventh issue, featuring an amazing female pathologist, and are currently selling our 'Stay Curious' t-shirts in line with this year's women's history month theme of 'breaking the bias.'
Looking forward to the rest of this year, we already have two more princess events on the schedule, and you can stay up to date on where our princesses will be heading by visiting our Princesses with Powertools webpage. And, of course, stay tuned for future issues of Reinvented Magazine!
We truly could not have made this impact without your help and we are constantly grateful for the support you've continued to show our organization!