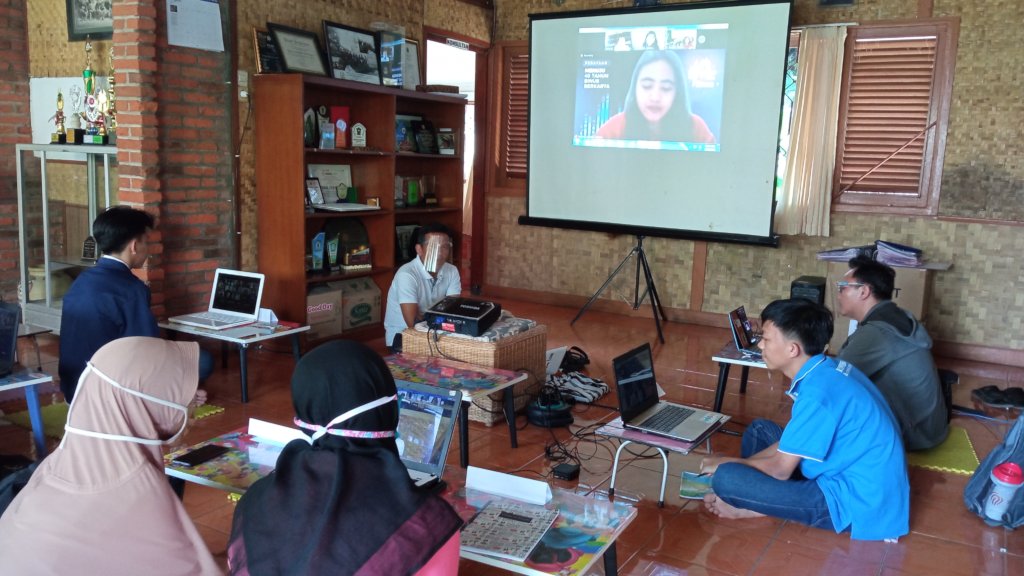 Dear friends,
We are all in uncharted waters. COVID-19 is present nearly everywhere, and our community is no exception. While much of this is out of our control, we continue to try to find ways to serve our students as best we can.
After a few months of hoping that the pandemic ends and we can open our classes again, we came to the realization that we had to adapt. Unfortunately, the only course that could be run online is the English course - Computer and Sewing classes needing the students to actually come and use our machines.
We focused on our last batch of English students who did not get to finish their course due to the pandemic. Our tutors decided that they would make videos explaining each lesson based on the modules. At the end of each video, they give the weekly assignment. Each student already owns the English module and can work with them at home, and they deliver their work by sending a picture to their tutors. Of course, this is not 100% successful. Some students have difficulties connecting to the internet, some don't have working devices or some might be busy with their schoolwork. However, this new online course was greatly appreciated by most, who were missing the fun they had learning English at our training center.
Another fun activity that we were able to organize for our English class was a collaboration with a highly reputable university, Bina Nusantara University (Binus), where for two days, our students had the opportunity to practice their English in online conversation classes led by the Binus English teachers. They practiced self-introduction and had conversations around daily activities. The students were shy at the beginning, but on the second day, they became more relaxed and were much more talkative.
We believe that children, especially those in rural areas, need quality education now more than ever, so we will be participating in this year's #GivingTuesday campaign on GlobalGiving. We'd love you to join us and donate to this project because GlobalGiving has $1,000,000 in matching funds for all donations received on December 1st! Will you help us continue to provide much-needed skills to our youth?
Stay safe!
Yolanda