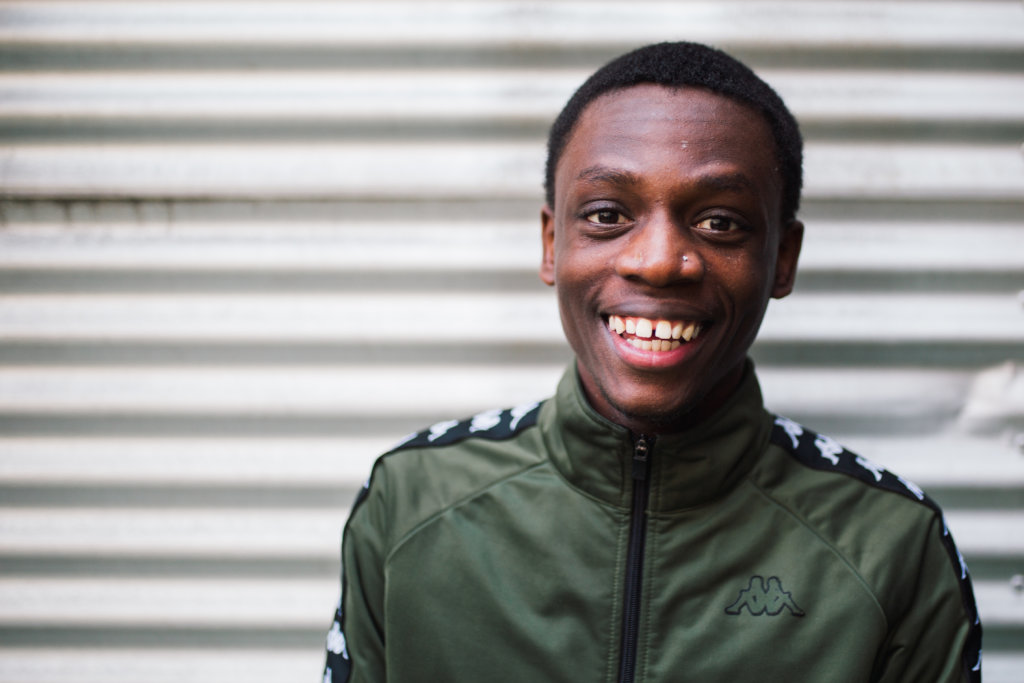 By supporting the Crisis Program, you are offering safe housing, food, clothing and counselling to young people aged 16 to 24 who are ready to make a change in their lives. Your support takes cares of their immediate needs, which are usually medical attention, food and rest. You are allowing them to be in an environment that encourages the youth to create their own plan for independence, and support that allows them to achieve their goals and dreams. Here's how your support changed Ryan's life:
When Ryan arrived at our Crisis Program he struggled daily to cope with his overwhelming anxiety and constant suicidal thoughts. Diagnosed with Borderline Personality Disorder, be had a hard time with social interactions and with regulating his emotions, and would become overwhelmed quite easily which would lead to behaviours like snapping a pencil in half, hitting his head on his locker or saying inappropriate things.
But Ryan had a lot of people in his corner, as the team of youth workers made it a priority to find a way to empower him. After months of hard work and continued relationship building, Ryan started Dialectical Behaviour Therapy (DBT) (a group therapy that helps participants to regulate their emotions and manage stress.) He grew his support network and started to create some strong relationships with some of his co-residents.
The friendships Ryan cultivated were so strong that the group came up with a name for themsevles: "The Couch Committee." Every day, they would all come in, sit as a group on the couches, and talk for hours. After a couple of months, Ryan was happy, smiling and laughing. He was extremely motivated, completing tasks left and right, and he was actively using his new coping skills and strategies.
Over the final four months of his stay, Ryan dealt with a lot of ups and some downs, but he became a stronger, more resilient and determined adult. Through DBT, Ryan was able to learn strategies to overcome his anxiety. His drive and work ethic were impressive, and he completed many goals in a short period of time including getting a full-time job.
After seven months with us, Ryan was ready to live independently. He applied to live at Hollyburn Properties, which has a partnership with Covenant House to provide reduced cost and completely furnished rental apartments for our youth.
After his housing interview, he would come up to his youth worker multiple times a day to ask the same questions: "Did I get it? How many other guys am I competing against? Do you know and you just can't tell me? Can you tell me?" He was ready to take the next step in his life, and he could barely contain his excitement.
The day he got the good news that he was the one and only successful candidate for Hollyburn Housing, he walked into the Crisis Program with a smile so big he was almost laughing. Ryan worked incredibly hard to overcome his personal challenges and we were all so proud of him.
Before he moved out, he shared six words that encompass the reason that Covenant House exists: "You gave me my life back."