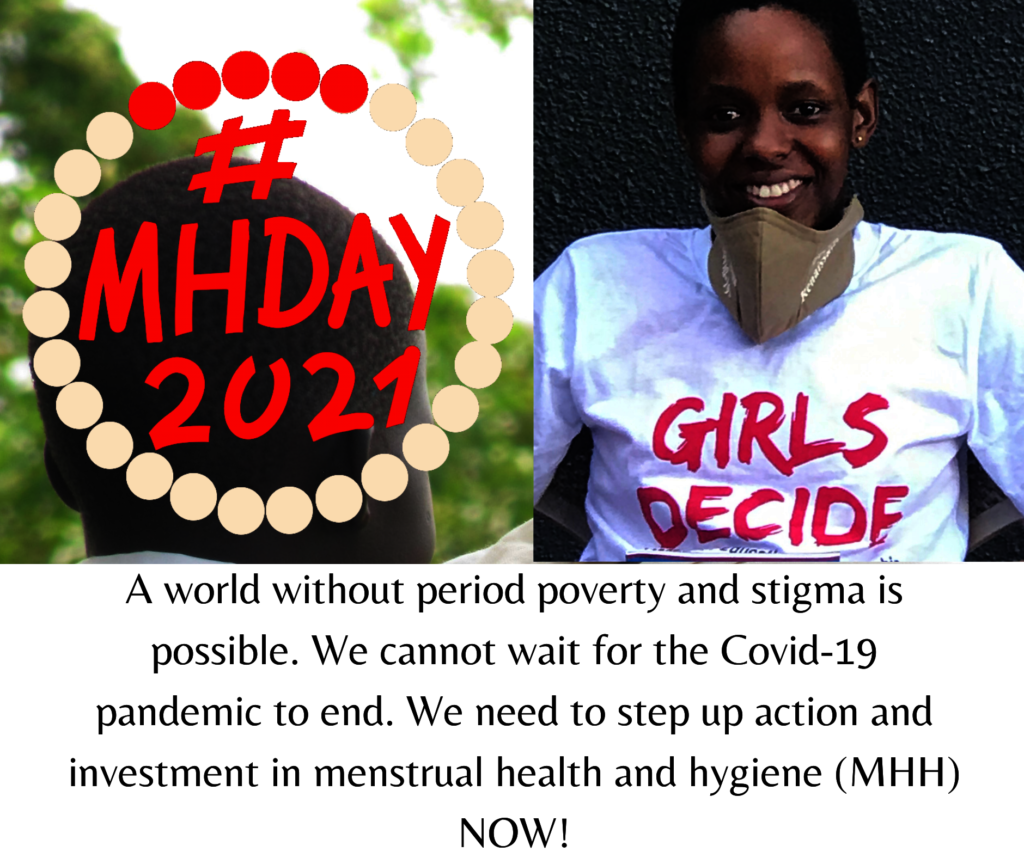 "I was really worried about my family since all public activities were suspended and my family depended on the market to earn income. Like many other girls, I felt unsafe when all small shops closed. It has been difficult for girls in the community to get sanitary and hygiene products during this pandemic, many have been exposed to worse challenges such as forced marriage I almost lost my pride" Says Daphine 15 years-
"Due to lack of sanitary pad supply, females are depending on using traditional cloth napkins. Many of them don't know the proper way of cleaning it and likely there is ample scope for bacterial infection."
According to Plan International, in Uganda 28% of girls miss school because they are menstruating. They meet challenges in access and affordability of menstrual products for example pads and end up improvising with materials that are not hygienic such as cow dung, old used clothes among others, lack of proper sanitation infrastructure both in schools and at homes and those that have them are in a really poor condition with no doors or the women and girls have to share the facilities with men and boys and insufficient knowledge of menstrual hygiene management. This is indeed a worrying situation that calls for joint efforts by all implementing partners.
Through the pandemic period, we continued manufacturing and distributing our locally made sanitary pads reaching out over to 2,850 girls and women
Distributing pads alone is not enough. We have been conducting MHM education targeting girls, boys, women, and men to addressing stigma, education, and leadership
We are joining the world and we believe;- A world without period poverty and stigma is possible. We cannot wait for the Covid-19 pandemic to end. We need to step up action and investment in menstrual health and hygiene (MHH) NOW!
We hope you will join us and consider donating to this special #MHDAY2021 Click https://www.globalgiving.org/39549
Thank you
Links: