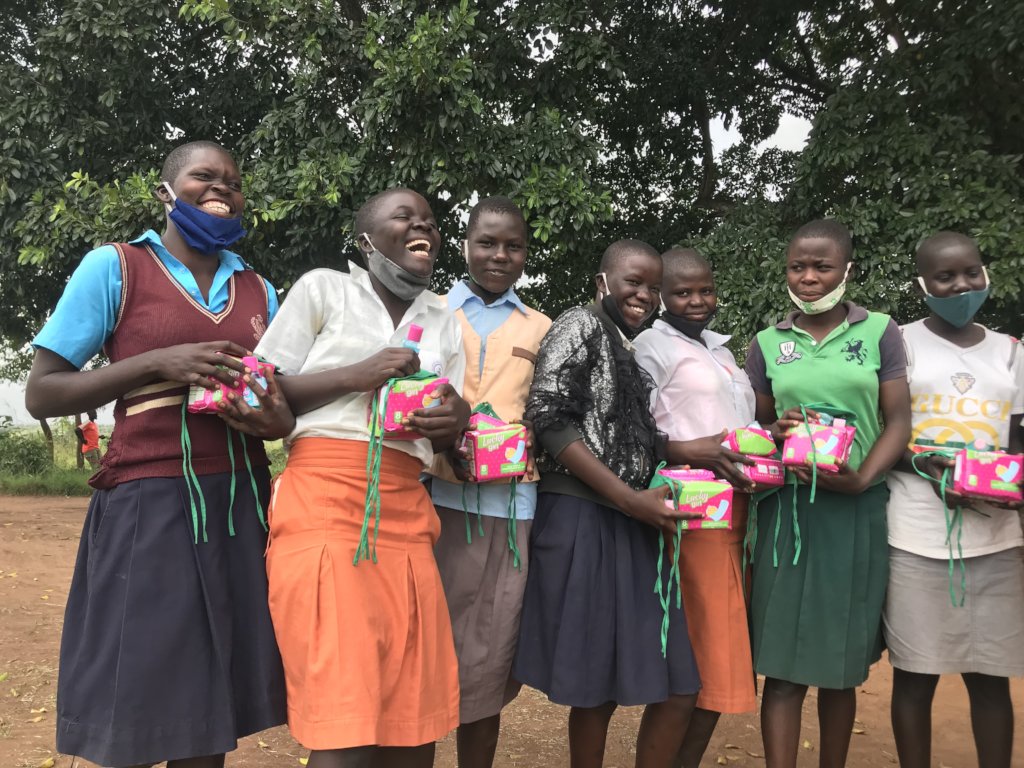 The effects caused by the measure to combat COVID-19 has affected the production and distribution of affordable sanitary pads to many girls and women. This shortage has resulted in a further bigger threat of increased teenage pregnancy and child marriages in many rural communities, If the supply does not flow continuously we risk having many girls dropping out of school.
"There is a lot of demand for affordable pads. We have received a lot of requests," says Minishifa a project officer from one of our production units. Our production units have been idling since the lockdown was imposed, simply because we were not able to receive the raw materials. Through the period we have been distributing pads that were produced and in storage to needy girls and women and also supplying them at a cost to those seeking to buy.
There is a growing fear that if the schools open in March 2021 we might not be able to supply the needy rural schools with affordable pads if the governments do not act urgently to restore the normal production of affordable sanitary pads, the gains made over the last years in improving menstrual hygiene may be reversed in rural and peri-urban areas. We will want the government to allow normal operations of the units making these sanitary pads while observing social distancing norms as well as the unfettered distribution of the pads. Most of our units and distribution of the pads are done by women, who are organized as self-help groups. A return to normalcy is also important to restore the livelihood of these women, Says:- Bukenya
When the government partially open schools for candidate classes we have distributed over 1,260 packs of sanitary pads. We acknowledge this is not enough and we will need to double our supply in the coming months, we can never sit back and watch the future of young girls robbed.
Quote:
"Because of you I have returned back to school safe, many of my friends are pregnant and some have been forced to get married, others ran away from their homes due to violence and the luck of the essentials like sanitary pads," Says- Esther -a 13-year-old girl.
We believe this is critical and will continue to the fight for gender justice around menstrual health, we cannot do it without your thoughtful investment consider invest as small as $50 monthly to enable girls and women to have access to affordable sanitary pads
Thank you!
Links: