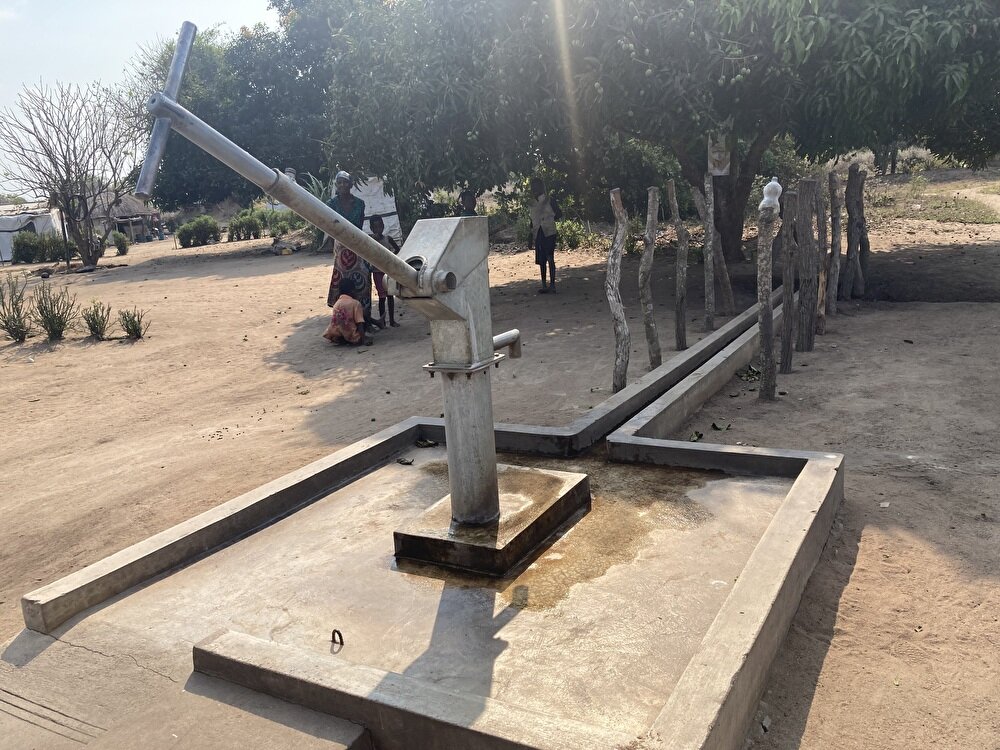 Peace Winds distributed relief items to a total of 3,784 affected households by Cyclone Eloise in January 2021, and constructed eight hand-pump boreholes. The assistance took place in Buji District, Sofala Region and was successfully completed in December 2021.
In October 2022, 10 months after the assistance completed, we have visited again the Bandua 2021 Resettlement Center, where the affected people have been resettled, to monitor the field.
The boreholes constructed by our project were still functioning and were a valuable source of water for the residents. One of them said, "Even in the dry season, there is no problem with the water, and there are no problems with the quality of the water at all. Life with water is a real blessing." The residents also understand their responsibility to maintain the boreholes, and have taken steps to prevent local children from playing tricks with the boreholes.
Agricultural groups were also formed within the Resettlement Center, and the groups also grew vegetables and maize. As there is no water source for agriculture here, the residents dug their own holes and used the water for farming. The leader of the group shared local challenges, saying that they would like to expand their farmland further, but are unable to do so during the dry season because they cannot secure water for agriculture.
A handmade bakery was also established in the Resettlement Center. The bread oven is also handmade. The bread, the result of repeated trial and error, tasted fluffy, and smells delicious! When we asked his son,who was standing next to him, what his dream was for the future, he replied immediately, "A bakery!" The baker's father was very happy to hear it.
We were happy to see that the residents are gradually regaining their livelihoods. On the other hand, the primary school in the Resettlement Center still looked like the picture below. Children are studying in classrooms that could collapse at any moment. There are not enough classrooms and some children have to take classes outside.
It still seemed to take a long time to recover from the disaster. Mozambique will enter the rainy season in December, which is a time of high disaster risk. With a view to strengthening the resilience of the people, Peace Winds will continue to support the people here in rebuilding their lives and disaster risk reduction. We would like to ask for your warm support and cooperation in order to implement continuous assistance.