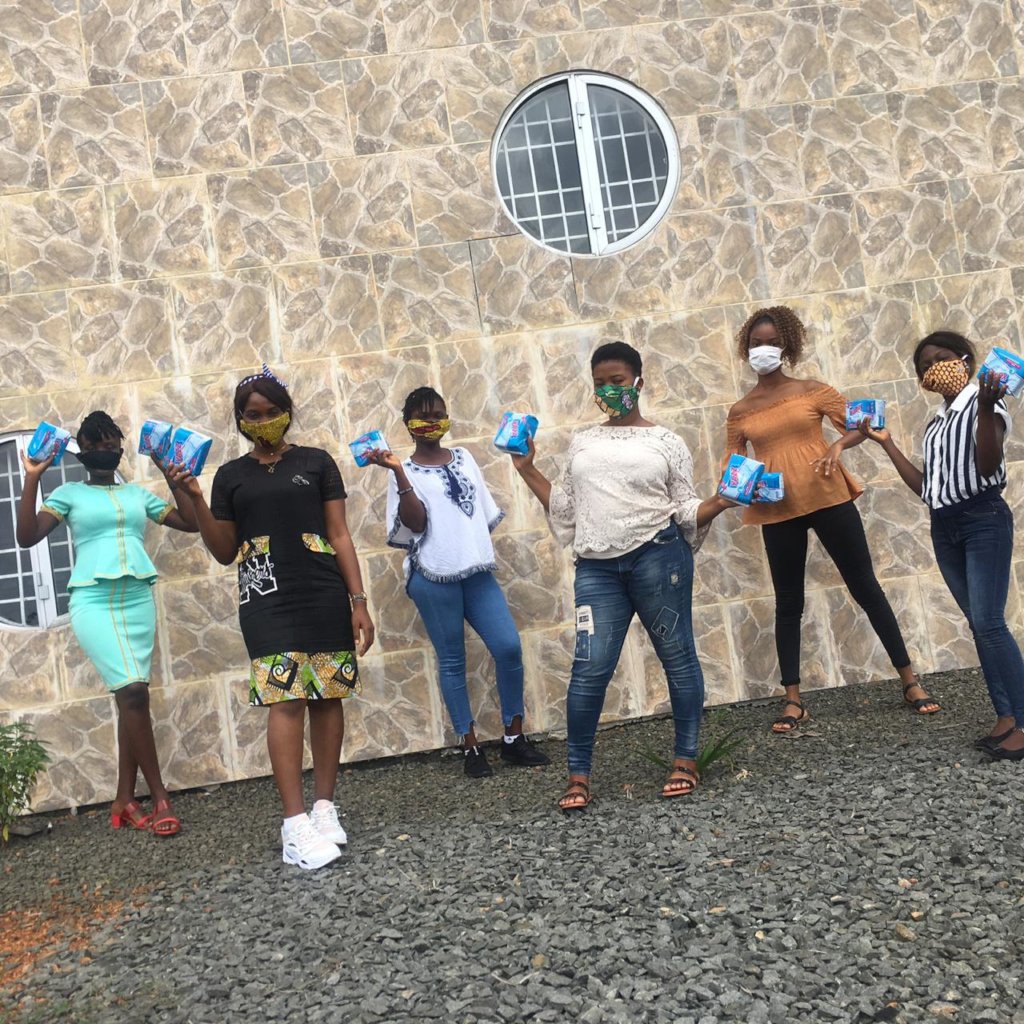 Background
Gbowee Peace Foundation Africa (GPFA) Scholarship Program provides full scholarships to qualified women, girls, and boys to attend colleges and universities within and outside Liberia, with demonstrable needs for navigating the bureaucratic and financial hurdles that are often barriers to enrollment. In addition to paying tuition, we provide health benefits, leadership and development opportunities, and psycho-social support to our beneficiaries.
Ninety percent of our student population is female, especially girls from underprivileged backgrounds. These girls come to GPFA with little to no social and economic support. As such, we pride ourselves on rendering holistic support and tangible resources to eliminate socioeconomic barriers to education. Period Poverty is a notorious distraction to girls' education. To ensure that our female beneficiaries do not witness any disruption of their studies, all 66 of our female students have access to menstrual hygiene products, as most of them reside on-campus.
While arranging to provide menstrual products to our students, Coronavirus interrupted and escalated the need to undertake a grassroots approach to cater for the needs of our students. This included direct aid in feeding supplies and emergency stipend to lessen the strain of Coronavirus on their families as many Liberian breadwinners are condemned to stay home due to lockdown restrictions.
Emergency Feeding
In the past three months, 66 of our female students received bags of rice, gallons of oil, packages of soap, and pieces of deodorants. Hygiene products such as buckets, sanitizers, and nose masks were also given to students to ensure their safety.
Student Enrichment Program
As an organization that believes in and places a huge emphasis on the importance of education, we have designed a makeshift tutoring program that provides academic support to our students while they await the resumption of school. In addition to educational tutoring sessions for Math, English, Science, Social Studies, and ICT (Information & Communications Technology), 15 students in 5th to 11th grades are also partaking in etiquette & ethics training where they learn about mannerism, personal hygiene, diction improvements and more. Students also have access to food while they participate in tutoring sessions.