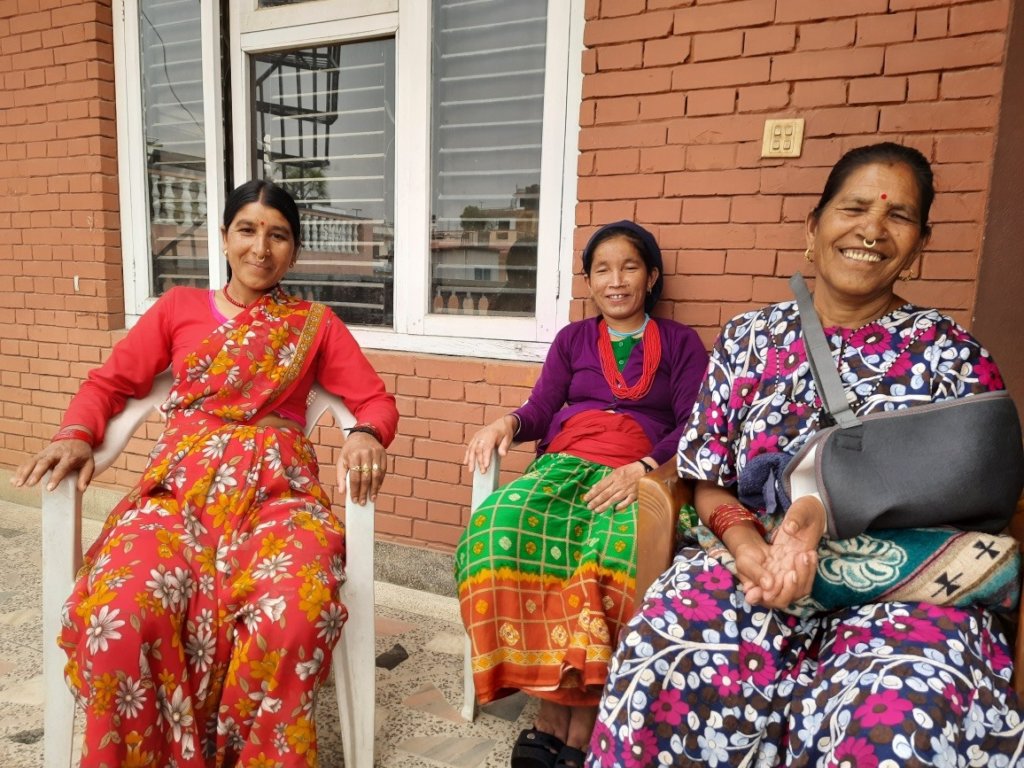 Namaste,
We thought we would give you a little update on the COVID situation. Nepal has followed the trajectory of India and nationwide 1 in 2 people who presented for testing have been positive. Nepal's hospitals were quickly swamped and rapidly ran out of oxygen and ICU beds. There was talk of movement of more than 100,000 people entering and leaving Kathmandu each day and within no time at all, cases rose to more than 9,000 a day. 90% of the country went into lockdown on April 29th and this has now been extended.
We would like to pass our sincere condolences to the family of Riten who had been NHED's Treasurer since the organisation was first founded back in 2015. He tragically developed COVID and passed away in ICU on May 7th. He is survived by his wife and 7 year old daughter. Since he passed away, Samrat, NHEDF's Director, Board Member Devindra's wife, and Staff Nurse Aashika also tested positive, but have made a good recovery. Everyone has done an amazing job of keeping COVID out of the Shelter.
Things have continued at NHEDF as best they can, with staff working 12 hour days on alternate days to minimise their travel time. The Shelter has also been in lockdown which means new patients cannot be accepted and existing patients cannot be discharged. NHEDF has again been supporting patients in hospital just like last year.
Since our last report, diagnoses of people at the Shelter have included spinal injuries, osteosarcoma and other cancers, cardiac conditions, infected wounds and vascular injury. Medical interventions included surgery, wound management, chemotherapy, amputation and general nursing care; and of course, ongoing physiotherapy for all from Anjeela.
As always, we would like to say a huge thank you for your amazing support, the need for which has only increased due to the terrible economic situation in Nepal which has affected so many. There is no such thing as unemployment benefits in Nepal, or Jobkeeper, Jobseeker or the possiiblity of being furloughed. The need for NHEDF's services has only increased and as they rely solely on donations, the amount of support they can give is limited by the amount of funds and our fundraising.
GlobalGiving is holding its July Bonus Day campaign on Wednesday July 14th and we will be in touch nearer the time with the hope that we can continue providing funding to NHEDF for nursing care, physiotherapy, medications, medical equipment and supplies and continue working with them to change the lives of people who experience life changing injury or illness and cannot afford medical care due to poverty.
With best wishes and grateful thanks for your amazing support.
Stay safe and take care,
Virginia Dixon,
President, Roads to Rehab Nepal