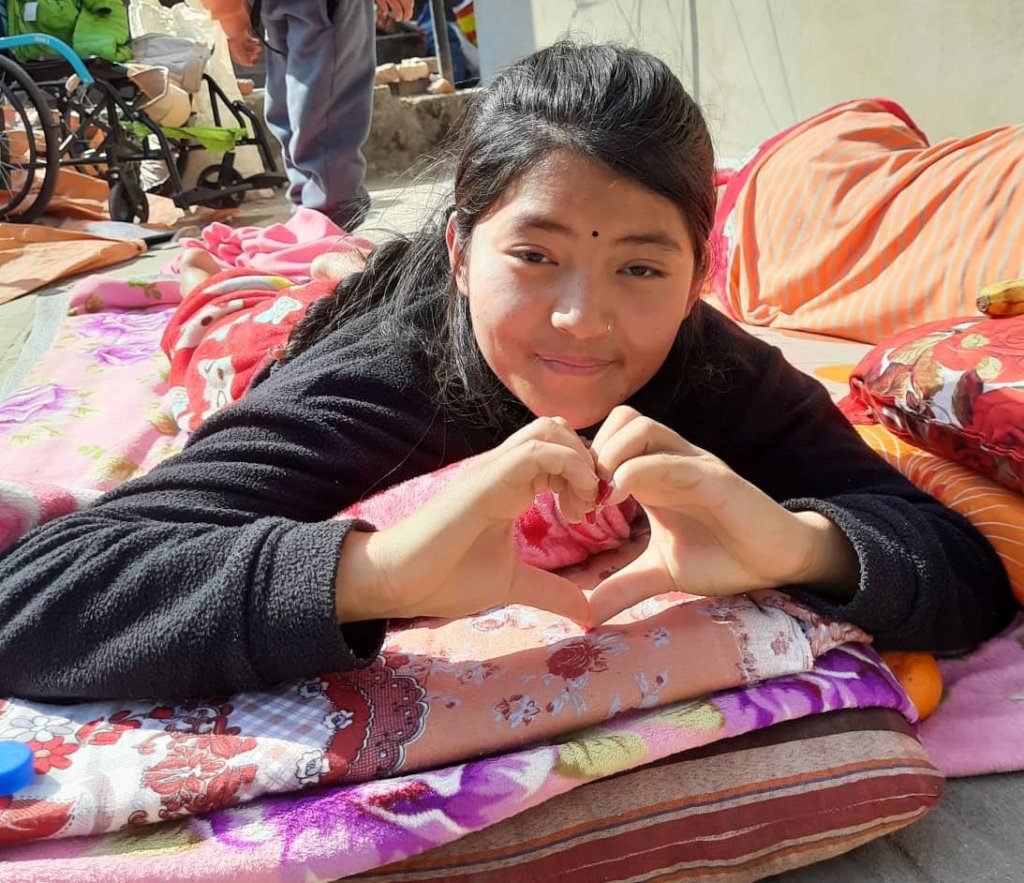 Welcome to our March Report in which we wanted to fill you in on NHEDF's news and make sure you know how many people's lives you have changed through your amazing support.
Firstly we wanted to let you know that NHEDF has applied for a name change that better reflects what they actually do! For those that often wonder why NHEDF was called NHEDF, it was because before the 2015 earthquake NHEDF was an organisation that recycled broken medical equipment and returned it to the hospital in perfect working order. After the earthquake the name just stuck. Due to fantastic ongoing support from people like you, NHEDF feels much more secure in their long- term future and have applied to the government department that manages their registration to become 'Medical Rehabilitation Foundation Nepal' (MRFN) so watch this space!
As always NHEDF has had plenty of challenges to keep them busy during the last 3 months! The diagnoses of new patients range from two cases of osteosarcoma, chemical burns, kidney stones, lung infections, cataract surgery, orthopaedic trauma and gynaecological conditions. Longer term patients continue to be treated for neurological injury, amputations, skin grafts, wound management, spinal injury and assessment for heart surgery. Anjeela, Aashika, Renuka and Lucky continue to work really hard; and key NHEDF members like Samrat and Devindra never stop!
Since our last report to you, 30 people with life changing injury have either been admitted to NHEDF, treated in hospital, discharged or transferred back to NHEDF, as they continue to travel down their road to rehabilitation. Visit our Facebook page to see their stories and learn more about our work.
On behalf of all past, present and future patients, and everyone at NHEDF, we thank you again from the bottom of our hearts for your kindness and generosity. None of the above would be possible without you, and our sincere thanks go to you all for changing and continuing to change the lives of people who have no one else to turn to and nowhere else to go.
With best wishes and grateful thanks,
Virginia Dixon
President, Roads to Rehab Nepal