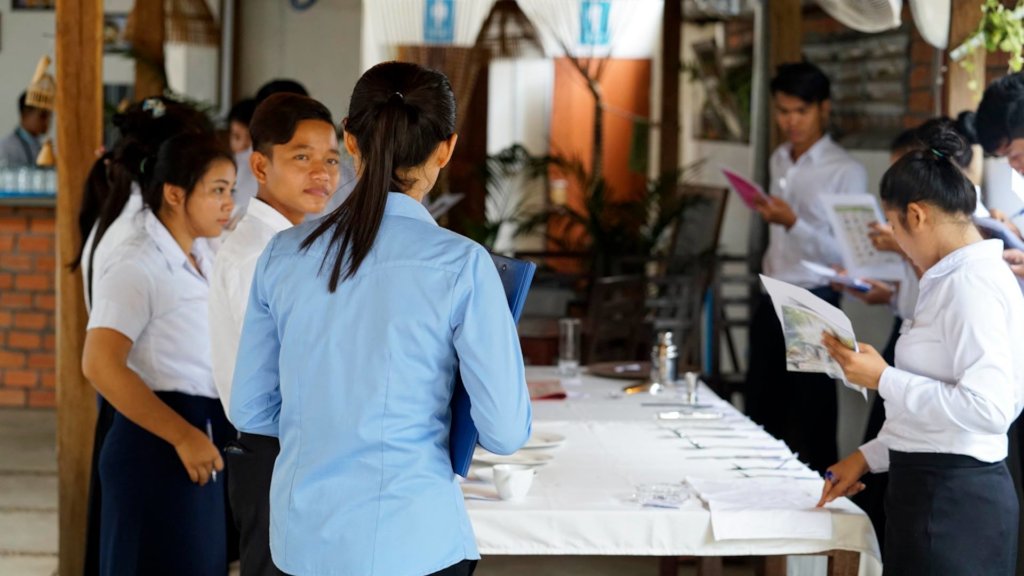 Le Tonlé is a small tourism vocational training center which is operated by a local NGO and staff. Most staff are former Le Tonlé students. They are working in the social enterprise: the Training Guesthouse, Restaurant and the Training Center.

Within the year of 2018, Le Tonlé has trained 63 youth from Kratie and Stung Treng Province, 31 girls and 32 boys. The training of Le Tonlé focuses on two main occupations namely Food and Beverage Service attendant and Room attendant; 35 students and 28 students participated in each batch respectively.
The training curriculum is developed on the basis of the Common ASEAN Tourism Curriculum (CATC) in which 7 competencies, including core, generic and functional competencies, are adopted in the four-month training. The training also integrates a one-month traineeship for students to enable them to practice their theoretical knowledge in a real-time setting of hospitality businesses in Kratie town. By the end of the training course, a skill test is conducted to assess students' capability against the ASEAN Qualification Reference Standard. The skill test allows students to achieve a certificate of competence from the Ministry of Tourism. After completing the training program, between 85 – 90% of students obtain employment immediately from tourism/hospitality businesses within the region of northeastern Cambodia.

By supporting us, you are supporting disadvantaged rural youth to obtain a qualified certificate in hospitality. Futhermore, you are giving them a great opportunity for respectable work and to kick-start a promising career. Your contribution will help us in improving the quality of our work to better suit the needs of our trainees and to prepare them for the Cambodian job market of hospitality.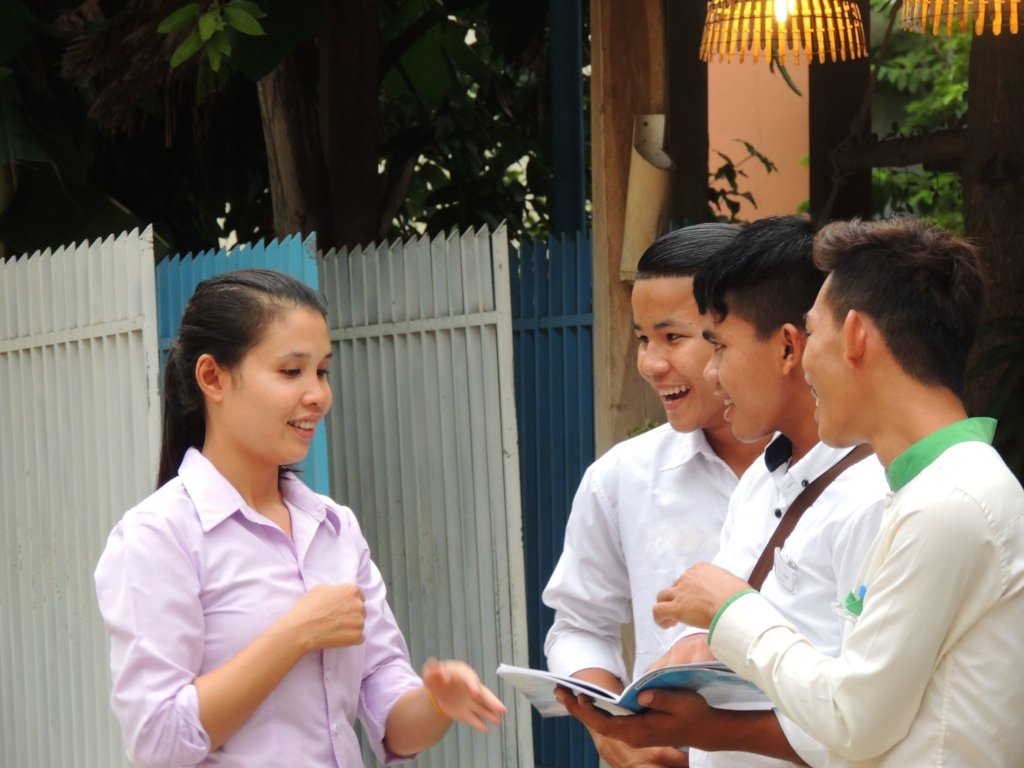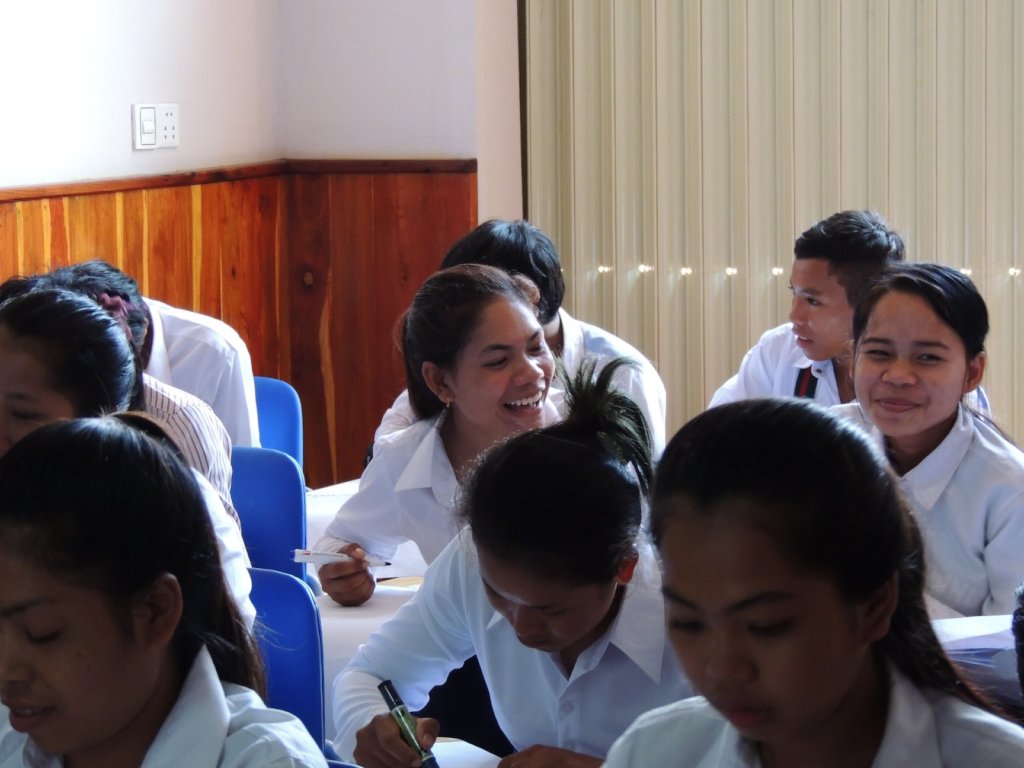 Links: